Moksopaya [sanskrit]
192,019 words | ISBN-10: 8120831470 | ISBN-13: 9788120831476
Summary: This Sanskrit edition of the Moksopaya. It is a large philosophical text dealing with "the science of liberation". Similar to the Yoga-vasistha in content, the Mokshopaya-shastra was likely its predecessor, said to contain 30,000 shlokas (metrical verses). One of the core philosophies of the texts teaches the non-existence of cognitive objects; while holding such a view leads to an attitude of dispassion towards worldly matters.
Source: gretil.sub.uni-goettingen.de
Contents of this online book (
+

/

-

)

The full text of the Moksopaya [sanskrit] is available here and publically accesible (free to read online). Of course, I would always recommend buying the book so you get the latest edition. You can see all this book's content by visiting the pages in the below index:
Other print editions:
Also see the following print editions of the Sanskrit text or (alternative) English translations of the Moksopaya Moksopaya [sanskrit]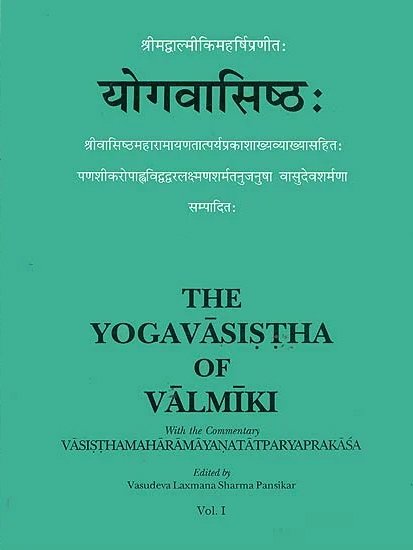 The Yogavasistha of Valmiki
by Vasudeva Laxmana Sharma Pansikar (2008)
With the Commentary Vasistha Maharamayana Tatparyaprakasa (Volume I and II): Sanskrit Only; [Motilal Banarsidass Publishers Pvt. Ltd.]
Buy now!