Sudarshana, aka: Sudarsana, Sudarśana; 14 Definition(s)
Introduction
Sudarshana means something in Buddhism, Pali, Hinduism, Sanskrit, Jainism, Prakrit, Marathi. If you want to know the exact meaning, history, etymology or English translation of this term then check out the descriptions on this page. Add your comment or reference to a book if you want to contribute to this summary article.
The Sanskrit term Sudarśana can be transliterated into English as Sudarsana or Sudarshana, using the IAST transliteration scheme (?).
In Hinduism
Śāktism (Śākta philosophy)
Sudarśana (सुदर्शन):—The son of king Dhruvasandhi (son of Puṣpa) of the Solar Dynasty and his first wife Manoramā. He was the eldest son and brother to Satrujit. See the Devī-bhāgavata-purāṇa 3.14 (The glories of Devī).
Source: Wisdom Library: Śrīmad Devī Bhāgavatam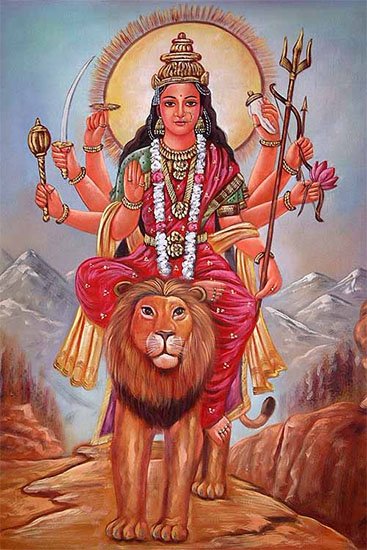 Śākta (शाक्त, shakta) or Śāktism (shaktism) represents a tradition of Hinduism where the Goddess (Devī) is revered and worshipped. Śākta literature includes a range of scriptures, including various tantras, although its roots may be traced back to the Vedas.
Pāñcarātra (worship of Nārāyaṇa)
The Discus (cakra) is called sudarśana which means 'pleasing-to-see', it is usually shown in iconography with a hexagon in the center. The six points of the two triangles represent the six seasons in a yearly time cycle, in the center nave is the seed sound (bija) 'hrim', which represents the changeless, motionless center, the Supreme Cause. The interlocking triangles symbolise the union of the male and female elements of the Universe (puruṣa=prakṛti).
Source:
SriMatham: Vaiṣṇava Iconology based on Pañcarātra Āgama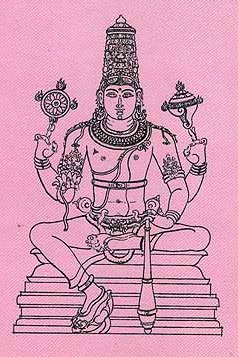 Pāñcarātra (पाञ्चरात्र, pancaratra) represents a tradition of Hinduism where Nārāyaṇa is revered and worshipped. Closeley related to Vaiṣnavism, the Pāñcarātra literature includes various Āgamas and tantras incorporating many Vaiṣnava philosophies.
Vāstuśāstra (architecture)
Sudarśana (सुदर्शन) refers to a type of temple (prāsāda) classified, according to Samarāṅgaṇasūtradhāra chapter 57. The temple is mentioned as one of the nine temples being a favorite of Bhagavatī. The Samarāṅgaṇasūtradhāra is an 11th-century encyclopedia dealing with various topics from the Vāstuśāstra.
Sudarśana is also listed in the Īśānaśivagurudevapaddhati which features a list of 52 temple types. This list represents the classification of temples in South-India.
Source: Wisdom Library: Vāstu-śāstra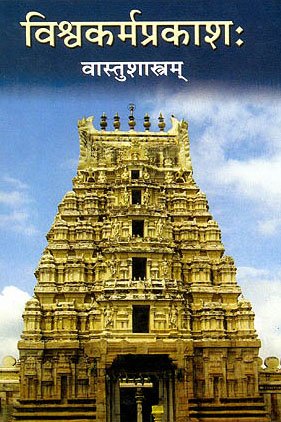 Vāstuśāstra (वास्तुशास्त्र, vastu-shastra) refers to the knowledge of architecture. It is a branch of ancient Indian science dealing with topics such architecture, construction, sculpture and their relation with the cosmic universe.
Purāṇa
Sudarśana (सुदर्शन) is another name for Pāvaka, one of the seven regions situated in Krauñcadvīpa, according to the Varāhapurāṇa chapter 88. Krauñcadvīpa is one of the seven islands (dvīpa), ruled over by Jyotiṣmān, one of the ten sons of Priyavrata, son of Svāyambhuva Manu, who was created by Brahmā, who was in turn created by Nārāyaṇa, the unknowable all-pervasive primordial being.
The Varāhapurāṇa is categorised as a Mahāpurāṇa, and was originally composed of 24,000 metrical verses, possibly originating from before the 10th century. It is composed of two parts and Sūta is the main narrator.
Source: Wisdom Library: Varāha-purāṇa
1a) Sudarśana (सुदर्शन).—A weapon of Kṛṣṇa, known as Cakra;1 reached Kṛṣṇa when Mathurā was besieged by Jarāsandha, and was used to kill Śatadhanvā;2 sent to the sun and moon to ward off Rāhu's attack;3 presented to Ambarīṣa; fell upon Durvāsa when he raised a spirit to attack Ambarīṣa who begged to spare the sage and the Cakra did so;4 a weapon of Hari, at Kāśī.5
1b) A son of Bharata.*
1c) The husband of Oghavatī and a sage, called on the dying Bhīṣma.*
1d) A son of Dhurvasandhi and father of Agni varṇa (of Kuśa vaṃśa).*
1e) A Vidyādhara who mocked at Angirasa's ugliness and was cursed to become a reptile until released by Kṛṣṇa; when he seized Nanda, Kṛṣṇa came to his rescue, and at his touch the serpent was transformed into the Vidyādhara. He bowed to the Lord and went to his region.*
1f) A tīrtha visited by Balarāma.*
1g) A son of Puṇyajanī and Maṇibhadra; an Yakṣa.*
1h) A Jambū tree (see ).*
Cologne Digital Sanskrit Dictionaries: The Purana Index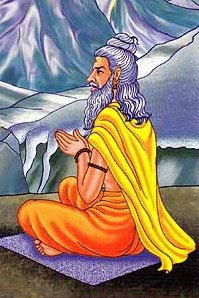 The Purāṇas (पुराण, purana) refers to Sanskrit literature preserving ancient India's vast cultural history, including historical legends, religious ceremonies, various arts and sciences. The eighteen mahāpurāṇas total over 400,000 ślokas (metrical couplets) and date to at least several centuries BCE.
General definition (in Hinduism)
1) Sudarśana (सुदर्शन):—He married of Oghavatī (Daugter of Oghavān). (see Bhāgavata Purāṇa 9.2)
2) Sudarśana (सुदर्शन):—Son of Dhruvasandhi (son of Puṣpa). He had a son named Agnivarṇa. (see Bhāgavata Purāṇa 9.12.5)
Source: Wisdom Library: Hinduism
One of the 108 names of Krishna; Meaning: "Handsome Lord"
Source:
humindian: 108 names of Lord Krishna
Sudarshana is a King of the solar dynasty, an ancestor of Rama. His father is Shankana and his son is Agnivarna.
Source:
Apam Napat: Indian Mythology
Sudarsana (सुदर्सण): A warrior on the Kaurava army.
Source:
WikiPedia: Hinduism
According to the Bhaviṣya Purāṇa, the incarnation (birth) of the Sudarśana Cakra (as Nimbārka) occurred, in the month of Kārtika on the evening of the full moon in the year 3096 B.C.E., at the time when the grandson of Arjuna was on the throne.
Source:
New World Encyclopedia: Nimbarka
In Buddhism
General definition (in Buddhism)
Arya Mahasudarshana (1400-1320 BCE) or Sudarshana was the disciple of Arya Krishna. He was the son of Darshana and Kshatriya by birth. He belonged to Bharukachcha. Taranatha mentions that Arya Sudarshana visited Hingalaj temple in modern Balochistan. He preached Buddha doctrine there and ensured that no flesh or blood offered to Hingalaj Devi. Taranatha also mentions that Sudarshana spread Buddha Doctrine in Maha-China. Thus, it appears that Buddhism entered China in a limited form for the first time in the 14 th century BCE.
Source:
academia.edu: The Chronological History of Buddhism
In Jainism
General definition (in Jainism)
1) Sudarśana (सुदर्शन) is the father of Aranātha, the eighteenth of twenty-four Tīrthaṅkaras in Janism, according to the Ācāradinakara (14th century work on Jain conduct written by Vardhamāna Sūri). A Tīrthaṅkara is an enlightened being who has conquered saṃsāra (cycle of birth and death), leaving behind him a path for others to follow.
The wife of Sudarśana is Devī according to Śvetāmbara or Mitrā according to Digambara. It is an ancient Jain practice to worship the Tīrthaṅkara's parents in various rites, such as the pratiṣṭhāvidhi.
2) Sudarśana (सुदर्शन) refers to a species of Graiveyaka gods, who are in turn a subclass of the Kalpātīta gods, according to Jain cosmological texts in both the Śvetāmbara and Digambara tradition. The Kalpātīta (those born beyond heavens) represent a sub-species of the Vaimānika gods, which in turn represents the fourth main classification of devas (gods).
The Graiveyakas (eg., the Sudarśanas) do not bind karmans, are 1-sensed class of beings and have an immovable body, warm splendour, cold lustre, animal state of existence, ānupūrvī and āyus.
3) Sudarśana (सुदर्शन) is the name of the fifth Baladeva according to both Śvetāmbara and Digambara sources. Jain legends describe nine such Baladevas ("gentle heroes") usually appearing together with their "violent" twin-brothers known as the Vāsudevas. The legends of these twin-heroes usually involve their antagonistic counterpart known as the Prativāsudevas (anti-heroes).
The mother of Sudarśana is known by the name Vijayā according to the Samavāyāṅga-sūtra, and their stories are related in texts such as the Triṣaṣṭiśalākāpuruṣacarita ("the lives of the sixty-three illustrious persons"), a twelfth-century Śvetāmbara work by Hemacandra.
Sudarśanā (सुदर्शना) is mentioned as the mother of Suprabha: the fourth Baladeva according to both Śvetāmbara and Digambara sources.
The nine Baladevas (such as Sudarśana) are also known as Balabhadra and are further described in various Jain sources, such as the Bhagavatīsūtra and Jambūdvīpaprajñapti in Śvetāmbara, or the Tiloyapaṇṇatti and Ādipurāṇa in the Digambara tradition. The appearance of a Baladeva is described as follows: their body is of a white complexion, they wear a blue-black robe, and the mark of the palm-tree (tāla) is seen on their banners.
Source: Wisdom Library: Jainism
Relevant definitions
Search found 50 related definition(s) that might help you understand this better. Below you will find the 15 most relevant articles:
| | | |
| --- | --- | --- |
| | | |
| Sudarshanaphanta | | Sudarśanaphāṇṭa (सुदर्शनफाण्ट) is a medicinal formulation (of the phāṇṭa type, 'hot infusion... |
| Sudarshanacarya | | Sudarśanācārya (सुदर्शनाचार्य).—There was also a celebrated disciple of Rāmānujācārya's known a... |
| Sudarshana Chakra | | Sudarshana Chakra (सुदर्शन चक्र): Sudarshan Chakra is a spinning disc like weapon with very sha... |
| Cakra | | cakra (चक्र).—n (S) A wheel. 2 A discus or sharp circular missile weapon, esp. the discus of vi... |
| Vijaya | | vijaya (विजय).—m (S) Victory, triumph, conquest. 2 The name of one of the door-keepers of viṣṇu... |
| Baladeva | | Baladeva (बलदेव) is the father of Śaktideva: a Brāhman living in the city Vardhamana... |
| Agni | | Agni (अग्नि, "fire") or Tejas refers to one of the five types of immobile beings (sthāvara), ac... |
| Vasudeva | | vāsudēva (वासुदेव).—m (S) A name of Krishn̤a or of Vishn̤u. 2 An order, or an individual of it,... |
| Bharata | | bharata (भरत).—n A kind of metal compounded of copper, pewter, tin &c.--- OR --- bharāṭā (भराटा... |
| Uttara | | Uttara (उत्तर, "north") refers to one of the directions (diś) according to the chapter named "T... |
| Vishnu | | Viṣṇu (विष्णु) as depicted according to an image found in the Jondhalī Baug on the Ṭhāṇā-Āgrā.—... |
| Narayana | | Narayana (or, Nārāyaṇa) refers to one of the 84 castes (gaccha) in the Jain community according... |
| Aja | | Aja (अज), Ajā (अजा).—This is the ordinary name for goat in the Ṛgveda and the later literature.... |
| Vidyadhara | | Vidyādhara (विद्याधर) refers to a group of deities whose beard (śmaśru) should be represented a... |
| Mitra | | mitra (मित्र).—m (S) A friend. 2 The sun.--- OR --- mitra (मित्र).—a (S) Friendly. Ex. of comp.... |
Relevant text
Search found books containing Sudarshana, Sudarsana or Sudarśana. You can also click to the full overview containing English textual excerpts. Below are direct links for the most relevant articles:
- Was this explanation helpful? Leave a comment:
Make this page a better place for research and define the term yourself in your own words.
You have to be a member in order to post comments.
Click here
to login or
click here
to become a member.