Samadhi, aka: Samādhi; 17 Definition(s)
Introduction
Samadhi means something in Buddhism, Pali, Hinduism, Sanskrit, Marathi. If you want to know the exact meaning, history, etymology or English translation of this term then check out the descriptions on this page. Add your comment or reference to a book if you want to contribute to this summary article.
In Hinduism
Yoga (school of philosophy)
Samādhi (समाधि, "completion") is a Sanskrit word referring to "intense self-absorption". It is one of the eight brances of yoga, also known as the eightfold-path (aṣṭānga). Also see the fifth section of the Varāha-upaniṣad.
In yoga philosophy, Samadhi represents the stage where the mediator merges with its object of focus and transcends the self altogether to a higher understanding.
(Source): Wisdom Library: Yoga
The Gheraṇḍasaṃhitā 7.3-6 teaches that rājayoga encompasses six types of Samādhi:
dhyāna (prduced by śāmbhavīmudrā),
nāda (prduced by khecarīmudrā),
rasānanda (prduced by bhrāmarīmudrā),
laya (prduced by yonimudrā),
bhakti

and manomūrcchā ('trance').
(Source):
Google Books: The Khecarividya of Adinatha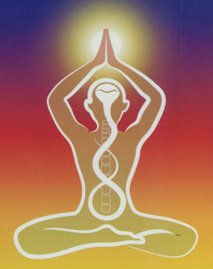 Originally, Yoga is considered a branch of orthodox Hindu philosophy (astika), but both ancient and modern Yoga combine the physical, mental and spiritual. Yoga teaches various physical techniques also known as āsanas (postures), used for various purposes (eg., meditation, contemplation, relaxation).
Vedānta (school of philosophy)
Samādhi is of two kinds: meditation on Nirguṇa-Brahman results in nirvikalpaka samādhi, while meditation on Saguṇa-Brahman leads to savikalpaka samādhi.
(Source):
Google Books: The Roots of Vedanta
Vedānta (वेदान्त) refers to a school of orthodox Hindu philosophy (āstika), drawing its subject-matter from the Upaniṣads. There are a number of sub-schools of Vedānta, however all of them expound on the basic teaching of the ultimate reality (brahman) and liberation (mokṣa) of the individual soul (ātman).
Purāṇa
Samādhi (समाधि).—Honourable or āryam, explained by Yayāti to Aṣṭaka;1 Bhṛgu in samādhi.2
Cologne Digital Sanskrit Dictionaries: The Purana Index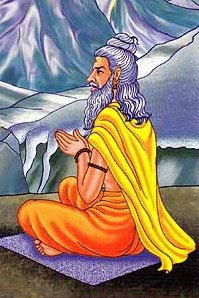 The Purāṇas (पुराण, purana) refers to Sanskrit literature preserving ancient India's vast cultural history, including historical legends, religious ceremonies, various arts and sciences. The eighteen mahāpurāṇas total over 400,000 ślokas (metrical couplets) and date to at least several centuries BCE.
Nāṭyaśāstra (theatrics and dramaturgy)
Samādhi (समाधि, "concentration") refers to one of the ten merits (guṇa) of a dramatic play (kāvya), according to Nāṭyaśāstra chapter 17. They are characterised by their sweetness and depth of meaning.
(Source): Wisdom Library: Nāṭya-śāstra
Samādhi (समाधि, "concentration").—One of the ten guṇas (merits) of a kāvya (dramatic play);—Description of samādhi: Careful condensation of meanings suggested by and derived from similes and other figures of speech is called Concentration (samādhi).
(Source):
archive.org: Natya Shastra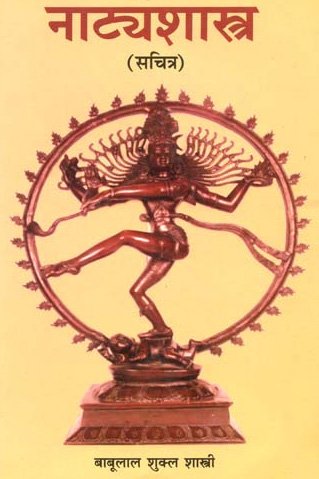 Nāṭyaśāstra (नाट्यशास्त्र, natya-shastra) refers to both the ancient Indian tradition of performing arts, (e.g., theatrics, drama, dance, music), as well as the name of a Sanskrit work dealing with these subjects. It also teaches the rules for composing dramatic plays (nāṭya) and poetic works (kāvya).
General definition (in Hinduism)
Samādhi (समाधि): A term used in yogic meditation. Samadhi is also the Hindi word for a structure commemorating the dead.
(Source):
WikiPedia: Hinduism
Samādhi (समाधि).—Total absorption and trance of the mind and senses in consciousness of the Supreme Godhead and service to Him. The word samādhi also refers to the tomb where a great soul's body is laid after his departure from this world.
(Source):
ISKCON Press: Glossary
In Buddhism
Theravada (major branch of Buddhism)
Concentration; the practice of centering the mind in a single sensation or preoccupation, usually to the point of jhana.(Source):
Access to Insight: A Glossary of Pali and Buddhist Terms
M (Calm, serenity). Clarity of the mind caused by a sharp concentration that is the fruit of a sustained training.
(Source):
Dhamma Dana: Pali English Glossary
'concentration'; lit. 'the (mental) state of being firmly fixed' (sam+ā+Ö hā),
is the fixing of the mind on a single object.
"One-pointedness of mind (cittass' ekaggatā), Brother Visakha, this is called concentration" (M. 44).
Concentration - though often very weak - is one of the 7 mental concomitants inseparably associated with all consciousness. Cf. nāma, cetanā.
Right concentration (sammā-samādhi), as the last link of the 8-fold Path (s. magga), is defined as the 4 meditative absorptions (jhāna). In a wider sense, comprising also much weaker states of concentration, it is associated with all karmically wholesome (kusala) consciousness. Wrong concentration (micchā-samādhi) is concentration associated with all karmically unwholesome (akusala) consciousness. Wherever in the texts this term is not differentiated by 'right' or 'wrong', there 'right' concentration is meant .
In concentration one distinguishes 3 grades of intensity:
(1) 'Preparatory concentration' (parikamma-samādhi) existing at the beginning of the mental exercise.

(2) 'Neighbourhood concentration' (upacāra-samādhi), i.e. concentration 'approaching' but not yet attaining the 1st absorption (jhāna), which in certain mental exercises is marked by the appearance of the so-called 'counter-image' (patibhāga-nimitta).

(3) 'Attainment concentration' (appanā-samādhi), i.e. that concentration which is present during the absorptions. (App.)
Further details, s. bhāvana, Vis.M. III and Fund. IV.
Concentration connected with the 4 noble path-moments (magga), and fruition-moments (phala), is called supermundane (lokuttara), having Nibbāna as object. Any other concentration, even that of the sublimest absorptions is merely mundane (lokiya).
According to D.33, the development of concentration (samādhi-bhāvanā) may procure a 4-fold blessing:
(1) present happiness through the 4 absorptions;

(2) knowledge and vision (ñāna-dassana) - here probably identical with the 'divine eye' (s. abhiññā) through perception of light (kasina);

(3) mindfulness and clear comprehension through the clear knowledge of the arising, persisting and vanishing of feelings, perceptions and thoughts;

(4) extinction of all cankers (āsavakkhaya) through understanding the arising and passing away of the 5 groups forming the objects of clinging (s. khandha).
Concentration is one of the 7 factors of enlightenment (bojjhanga), one of the 5 spiritual faculties and powers (s. bala), and the last link of the 8-fold Path.
In the 3-fold division of the 8-fold Path (morality, concentration and wisdom), it is a collective name for the three last links of the path (s. sikkhā).
(Source):
Pali Kanon: Manual of Buddhist Terms and Doctrines
Theravāda is a major branch of Buddhism having the the Pali canon (tipitaka) as their canonical literature, which includes the vinaya-pitaka (monastic rules), the sutta-pitaka (Buddhist sermons) and the abhidhamma-pitaka (philosophy and psychology).
Abhidhamma
concentration;
(Source):
Dhamma Study: Cetasikas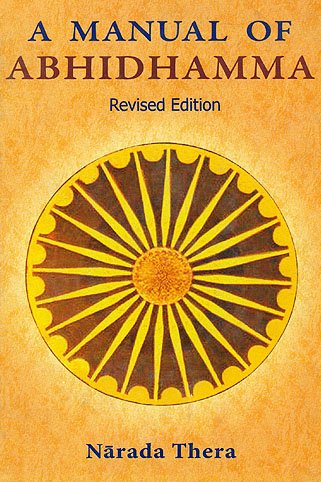 Abhidhamma (अभिधम्म) usually refers to the last section (piṭaka) of the Pali canon and includes schematic classifications of scholastic literature dealing with Theravāda Buddhism. Primary topics include psychology, philosophy, methodology and metaphysics which are rendered into exhaustive enumerations and commentaries.
Pali
samādhi : (m.) meditation; onepointedness of the mind.
(Source):
BuddhaSasana: Concise Pali-English Dictionary
Samādhi, (fr. saṃ+ā+dhā) 1. concentration; a concentrated, self-collected, intent state of mind and meditation, which, concomitant with right living, is a necessary condition to the attainment of higher wisdom and emancipation. In the Subha-suttanta of the Dīgha (D. I, 209 sq.) samādhi-khandha ("section on concentration") is the title otherwise given to the cittasampadā, which, in the ascending order of merit accruing from the life of a samaṇa (see Sāmaññaphala-suttanta, and cp. Dial. I. 57 sq.) stands between the sīla-sampadā and the paññā-sampadā. In the Ambaṭṭha-sutta the corresponding terms are sīla, caraṇa, vijjā (D. I. 100). Thus samādhi would comprise (a) the guarding of the senses (indriyesu gutta-dvāratā), (b) self-possession (sati-sampajañña), (c) contentment (santuṭṭhi), (d) emancipation from the 5 hindrances (nīvaraṇāni), (e) the 4 jhānas. In the same way we find samādhi grouped as one of the sampadās at A. III, 12 (sīla°, samādhi°, paññā°, vimutti°), and as samādhi-khandha (with sīla° & paññā°) at D. III, 229 (+vimutti°); A. I, 125; II, 20; III, 15; V, 326; Nd1 21; Nd2 p. 277 (s. v. sīla). It is defined as cittassa ekaggatā M. I, 301; Dhs. 15; DhsA. 118; cp. Cpd. 89 n. 4; identified with avikkhepa Dhs. 57, and with samatha Dhs. 54.—sammā° is one the constituents of the eightfold ariya-magga, e.g. D. III, 277; VbhA. 120 sq.—See further D. II, 123 (ariya); Vin. I, 97, 104; S. I, 28; Nd1 365; Miln. 337; Vism. 84 sq. (with definition), 289 (+vipassanā), 380 (°vipphārā iddhi); VbhA. 91; DhA. I, 427; and on term in general Heiler, Buddhistische Versenkung 104 sq.—2. Description & characterization of samādhi: Its four nimittas or signs are the four satipaṭṭhānas M. I, 301; six conditions and six hindrances A. III, 427; other hindrances M. III, 158. The second jhāna is born from samādhi D. II, 186; it is a condition for attaining kusalā dhammā A. I, 115; Miln. 38; conducive to insight A. III, 19, 24 sq. , 200; S. IV, 80; to seeing heavenly sights etc. D. I, 173; to removing mountains etc. A. III, 311; removes the delusions of self A. I, 132 sq.; leads to Arahantship A. II, 45; the ānantarika s. Sn. 226; cetosamādhi (rapture of mind) D. I, 13; A. II, 54; III, 51; S. IV, 297; citta° id. Nett 16. dhammasamādhi almost identical with samatha S. IV, 350 sq.—Two grades of samādhi distinguished, viz. upacāra-s. (preparatory concentration) and appanā-s. (attainment concentration) DA. I, 217; Vism. 126; Cpd. 54, 56 sq.; only the latter results in jhāna; to these a 3rd (preliminary) grade is added as khaṇika° (momentary) at Vism. 144.—Three kinds of s. are distinguished, suññata or empty, appaṇihita or aimless, and animitta or signless A. I, 299; S. IV, 360; cp. IV. 296; Vin. III, 93; Miln. 337; cp. 333 sq.; DhsA. 179 sq. , 222 sq. , 290 sq.; see Yogāvacara's Manual p. xxvii; samādhi (tayo samādhī) is savitakka savicāra, avitakka vicāramatta or avitakka avicāra D. III, 219; Kvu 570; cp. 413; Miln. 337; DhsA. 179 sq.; it is fourfold chanda-, viriya-, citta-, and vīmaṃsā-samādhi D. II, 213; S. V, 268.—Another fourfold division is that into hāna-bhāgiya, ṭhiti°, visesa°, nibbedha° D. III, 277 (as "dhammā duppaṭivijjhā").

—indriya the faculty of concentration A. II, 149; Dhs. 15. —khandha the section on s. see above 1. —ja produced by concentration D. I, 74; III, 13; Vism. 158. —parikkhāra requisite to the attainment of samādhi: either 4 (the sammappadhānas) M. I, 301; or 7: D. II, 216; III, 252; A. IV, 40. —bala the power of concentration A. I, 94; II, 252; D. III, 213, 253; Dhs. 28. —bhāvanā cultivation, attainment of samādhi M. I, 301; A. II, 44 sq. (four different kinds mentioned); III, 25 sq.; D. III, 222; Vism. 371. —saṃvattanika conducive to concentration A. II, 57; S. IV, 272 sq.; D. III, 245; Dhs. 1344. —sambojjhaṅga the s. constituent of enlightment D. III, 106, 226, 252; Vism. 134=VbhA. 283 (with the eleven means of cultivating it). (Page 685)
(Source):
Sutta: The Pali Text Society's Pali-English Dictionary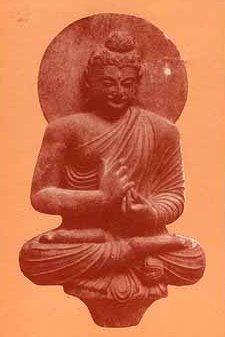 Pali is the language of the Tipiṭaka, which is the sacred canon of Theravāda Buddhism and contains much of the Buddha's speech. Closeley related to Sanskrit, both languages are used interchangeably between religions.
Mahayana (major branch of Buddhism)
Samādhi (समाधि) refers to a set of "three concentrations", representing qualities acquired by the Bodhisattvas accompanying the Buddha at Rājagṛha on the Gṛdhrakūṭaparvata, according to the Mahāprajñāpāramitāśāstra chapter X.
The three concentrations (samādhi) are those of:
emptiness (śūnyatā),
wishlessness (apraṇihita),
signlessness (ānimitta).
Some say that there are twenty-three kinds of samādhi; others say sixty-five, still others say five hundred. But as the Mahāyāna is great, there are innumerable samādhis.
According to Mahāprajñāpāramitāśāstra chapter 13, "producing and playing with a hundred thousand samādhis" is another quality of the Bodhisattvas. Samādhi is the "fixing on one point of a good mind, the immobility of the mind".
There are three kinds of samādhis:
samādhi with vitarka (investigation) and vicāra (analysis);
samādhi without vitarka but with vicāra;
samādhi with neither vitarka nor vicāra.
There are four other kinds of samādhi:
samādhi connected with the world of desire (kāmadhātu-avacara);
samādhi connected with the world of form (rūpadhātu-avacara),
samādhi connected with the formless world (ārūpyadhātu-avacara);
samādhi not connected with anything.
(Source): Wisdom Library: Maha Prajnaparamita Sastra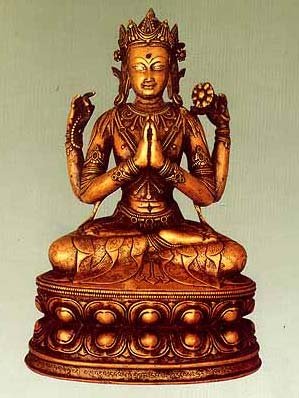 Mahayana (महायान, mahāyāna) is a major branch of Buddhism focusing on the path of a Bodhisattva (spiritual aspirants/ enlightened beings). Extant literature is vast and primarely composed in the Sanskrit language. There are many sūtras of which some of the earliest are the various Prajñāpāramitā sūtras.
General definition (in Buddhism)
Sanskrit word for meditation. See Meditation and Contemplation.(Source):
Buddhist Door: Glossary
Languages of India and abroad
Marathi-English dictionary
samādhi (समाधि).—f m (S) pop. samādha f Deep and devout meditation; restraining the senses and confining the mind to contemplation (on the nature of spirit &c.): also abstracted or absorbed state. 2 Self-immolation (of a Sanyasi) by drowning or by burying himself alive. 3 The rite of burying in water of a deceased Sanyasi. 4 The little edifice to contain the Tulsi plant which is erected over the burial place of a Sanyasi.
(Source):
DDSA: The Molesworth Marathi and English Dictionary
Marathi is an Indo-European language having over 70 million native speakers people in (predominantly) Maharashtra India. Marathi, like many other Indo-Aryan languages, evolved from early forms of Prakrit, which itself is a subset of Sanskrit, one of the most ancient languages of the world.
Relevant definitions
Search found 278 related definition(s) that might help you understand this better. Below you will find the 15 most relevant articles:
| | | |
| --- | --- | --- |
| | | |
| Samma Samadhi | | 1) Sammā, 2 (indecl.) (Vedic samyac (=samyak) & samīś "connected, in one"; see under saṃ°) tho... |
| Samadhi Sutta | | Samādhi, (fr. saṃ+ā+dhā) 1. concentration; a concentrated, self-collected, intent state of min... |
| Samadhi Samyutta | | Samādhi, (fr. saṃ+ā+dhā) 1. concentration; a concentrated, self-collected, intent state of min... |
| Samadhi Vagga | | Samādhi, (fr. saṃ+ā+dhā) 1. concentration; a concentrated, self-collected, intent state of min... |
| Upacara Samadhi | | 'neighbourhood or access-concentration', is the degree of concentration just before entering an... |
| Samadhirajasamadhi | | Samādhirājasamādhi (समाधिराजसमाधि).—According to the Mahāprajñāpāramitāśāstra (chapter XIV), "t... |
| Appana Samadhi | | 'attainment concentration' or 'full concentration' (from apeti, to fix), is the concentration ... |
| Buddhanusmritisamadhi | | Buddhānusmṛtisamādhi (बुद्धानुस्मृतिसमाधि) refers to the "concentration commemorating the Buddh... |
| Parikamma Samadhi | | 'preparatory concentration', is the initial and still undeveloped concentration of mind; s. sam... |
| Cittasamadhi | | Cittasamādhi—(cp. ceto-samādhi) concentration of mind, collectedness of thought, self-... |
| Thiti Bhagiya Sila Samadhi Panna | | 'static morality, static concentration, static wisdom'; s. hāna-bhāgiya-sīla. |
| Samadhi Sambojjhanga | | 'concentration as factor of enlightenment' (s. bojjhanga). |
| Samadhi Samapatti Kusalata | | -thiti-kusalatā, -utthānakusalatā: skilfulness in entering into concentration, in remaining in ... |
| Samadhi Parikkhara | | 'means, or requisites of concentration', are the 4 foundations of mindfulness (satipatthāna). S... |
| Samadhi Vipphara Iddhi | | the 'power of penetrating concentration', is one of the magical faculties (iddhi). |
Relevant text
Search found 170 books and stories containing Samadhi or Samādhi. You can also click to the full overview containing English textual excerpts. Below are direct links for the most relevant articles:
- Was this explanation helpful? Leave a comment:
Make this page a better place for research and define the term yourself in your own words.
You have to be a member in order to post comments.
Click here
to login or
click here
to become a member.