Siddha Cult in Tamilnadu: photo 210
Photo 210 of 223 in Gallery: Siddha Cult in Tamilnadu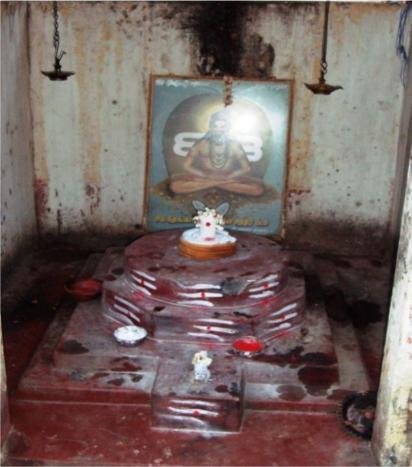 Image title: Thengai Samy Siddhar (2)
[Series: Celebrated Siddha Shrines/Samadhis in Puducherry]
Fig. 192: This is the jiva samadhi of Thengai Samy Siddhar. It is located in front of the Arumbarthapuram electric substation, on the Puducherry-Villupuram highway. Recently, foundation was laid and works are also in progress on construction of a new Samadhi shrine and mandapa here.
Gallery information:
The Siddha/Natha tradition symbolize the most comprehensive understanding and application of the theoretical and methodological tenets of Tantric philosophy. There are many Siddha-centres all over the Tamilnadu. The temples in Tamil-Nadu contain the sculptures depicting the Tantric rites and the images of the venerated Siddhas in it.