Lakshmi-tantra [sanskrit]
44,377 words | ISBN-10: 8120817354 | ISBN-13: 9788120817357
Summary: The Sanskrit text of the Lakshmi Tantra, an ancient text belonging to the Pancaratra tradition possibly dating to the 9th century A.D. The Lakshmitantra is devoted to the worship of Goddess Lakshmi (the Shakti of Vishnu-Narayana) although it also glorifies all women in general.
Alternative titles: Lakṣmītantra (लक्ष्मीतन्त्र), Lakṣmī-tantra (लक्ष्मी-तन्त्र), Laksmitantra.
Source: sa.wikisource.org
Contents of this online book (
+

/

-

)

The full text of the Lakshmi-tantra [sanskrit] is available here and publically accesible (free to read online). Of course, I would always recommend buying the book so you get the latest edition. You can see all this book's content by visiting the pages in the below index:
Other editions:
Also see the following editions of the Sanskrit text or (alternative) English translations of the Lakshmi-tantra Lakshmi-tantra [sanskrit]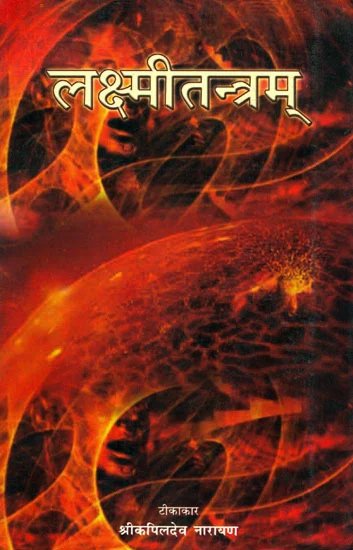 Lakshmi Tantra (Hindi translation)
by Shri Kapildev Narayan (2016)
728 pages; [Publisher: Chaukhamba Surbharati Prakashan]
Buy now!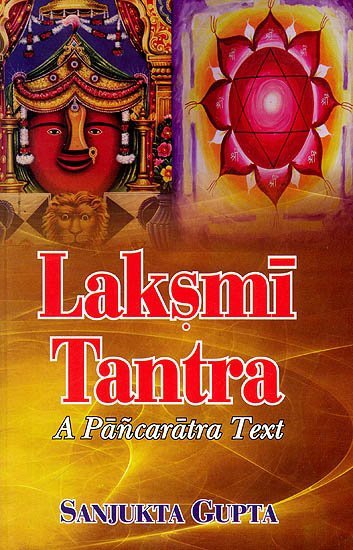 Lakshmi Tantra (a Pancaratra text)
by Sanjukta Gupta (2017)
437 pages; [Motilal Banarsidass Publishers Pvt. Ltd.] ISBN: 9788120817357
Buy now!