Mandala, aka: Maṇḍala, Maṇḍalā; 21 Definition(s)
Introduction
Mandala means something in Buddhism, Pali, Hinduism, Sanskrit, the history of ancient India, Marathi. If you want to know the exact meaning, history, etymology or English translation of this term then check out the descriptions on this page. Add your comment or reference to a book if you want to contribute to this summary article.
In Hinduism
Ayurveda (science of life)
Maṇḍala (मण्डल):—One of the eighteen types of Kuṣṭha ("skin disease"), according to the Caraka-saṃhitā (cikitsāsthāna), which is an important Sanskrit work dealing with Āyurveda. This condition of the skin (kuṣṭha) is caused by the corruption of the three doṣas (tridoṣa: vāta, pitta and kapha) which in turn corrupts the skin, blood, muscle and lymph. Maṇḍala-kuṣṭha is characterized by white and red colors, dense, oily and raised circles. Maṇḍala is caused by a preponderance of Pitta-doṣa ('bodily bile').
(Source): Wisdom Library: Āyurveda and botany
Mandala (or sub-divisions or circles of the eye-ball). The Mandalas of the eye are the following, viz.,
the Pakshma-mandala (the circle of the eye-lashes),
the Vartma-mandala (the eye-lid)
the Sveta-mandala (the Sclerotic and Cornea), the Krishna-mandala (the choroid)
and the Drishti-mandala (the pupil).
These circles are so arranged that the one preceding lies within the next in the list.
(Source):
archive.org: Sushruta samhita, Volume III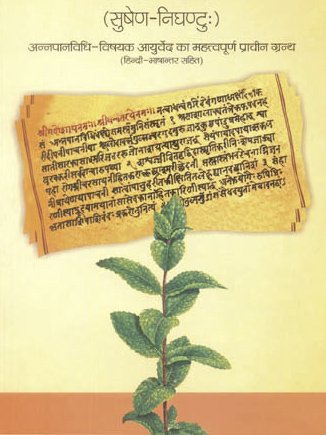 Āyurveda (आयुर्वेद, ayurveda) is a branch of Indian science dealing with medicine, herbalism, taxology, anatomy, surgery, alchemy and related topics. Traditional practice of Āyurveda in ancient India dates back to at least the first millenium BC. Literature is commonly written in Sanskrit using various poetic metres.
Śāktism (Śākta philosophy)
Maṇḍala (मण्डल):—According to Śākta-tantra, in the cakra or maṇḍala, the highest principle (gradual evolution of cosmic creation) is represented in the central point and unfolds itself outwards, thus expressing the idea of creative multiplication. The powers which are active on both the phenomenal and phonic levels in this process may be symbolized as divine figures, male or female, who are either depicted in iconographic form or represented in sonic form by their seed-syllables. The centre is thus occupied by the main deity who is surrounded by partial manifestations. In this way the components of the manifested world, as well as related philosophical concepts, are arranged into a system according to the underlying religious-philosophical theories about creation.
As an object of meditation, the diagram is a means to effect a mental reconstruction of the process of creation into its original source. By meditating on the powers the practitioner is enabled to identify himself with them, by which process he gradually realizes his identity with the ultimate reality.
(Source): Wisdom Library: Śāktism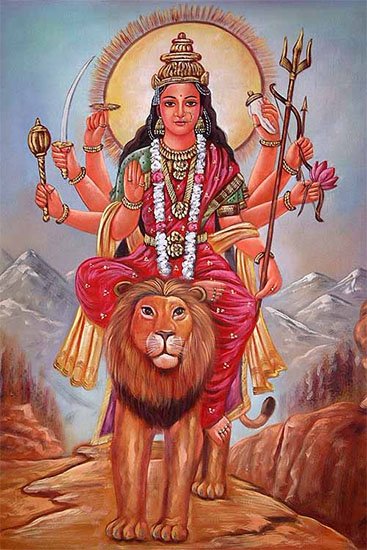 Śākta (शाक्त, shakta) or Śāktism (shaktism) represents a tradition of Hinduism where the Goddess (Devī) is revered and worshipped. Śākta literature includes a range of scriptures, including various tantras, although its roots may be traced back to the Vedas.
Vāstuśāstra (architecture)
The Vastu Purusha Mandala is an indispensable part of vastu shastra and constitutes the mathematical and diagrammatic basis for generating design. It is the metaphysical plan of a building that incorporates the coursly bodies and supernatural forces. Purusha refers to energy, power, soul or cosmic man. Mandala is the generic name for any plan or chart which symbolically represents the cosmos.
(Source):
The India Center: Architecture (Vastu Shastra)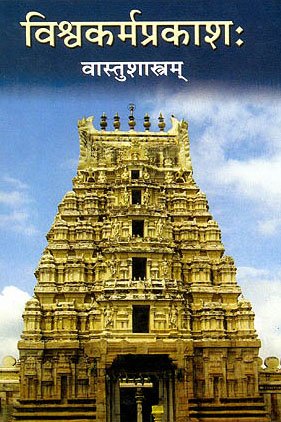 Vāstuśāstra (वास्तुशास्त्र, vastu-shastra) refers to the knowledge of architecture. It is a branch of ancient Indian science dealing with topics such architecture, construction, sculpture and their relation with the cosmic universe.
Dharmaśāstra (religious law)
Maṇḍala (मण्डल) refers to the "group of powerful sovereigns". It is used throughout Dharmaśāstra literature such as the Manusmṛti and the Baudhāyana-dharmasūtra.
(Source): Wisdom Library: Dharma-śāstra
Maṇḍala (मण्डल):—The maṇḍala is a technical term to indicate the group of power ful sovereigns. There are all total seventy two varieties of king included in the maṇḍala. The circle of sovereigns (mūlamaṇḍala) includes four types of powerful kings.
These are named as
Madhyama (intermediate),
Vijigīṣu (ambitious),
Udāsīna (nutrel)
and Śatru (enemy).
These are four main (prakṛ) in a Rājamaṇḍala. The very important duty of king is to ponder on each and every movement of these strong political powers.
(Source):
Shodhganga: Facts of society in the Manusamhita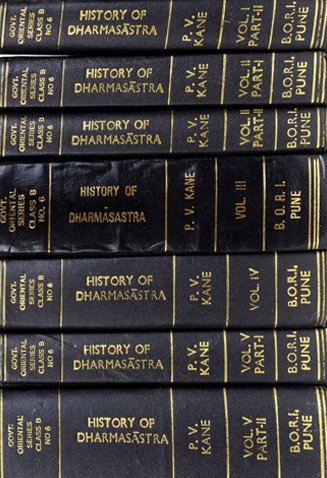 Dharmaśāstra (धर्मशास्त्र, dharma-shastra) is a category of Hindu literature containing important instructions regarding religious law, ethics, economics, jurisprudence and more. It is categorised as smṛti, an important and authorative selection of books dealing with the Hindu lifestyle.
Nāṭyaśāstra (theatrics and dramaturgy)
1) Maṇḍala (मण्डल) refers to "combination of three or four khaṇḍas". According to the Nāṭyaśāstra, it is one of the four classes of 'movements of the feet'. These movements are part of the 'physical representation' (āṅgika), which is used in communicating the meaning of the drama and calling forth the sentiment (rasa).
2) Maṇḍala (मण्डल) also refers to a specific gesture (āṅgika) , or "movements made with the arms (bāhu)", according to the Nāṭyaśāstra chapter 9. These movements form a part of the histrionic representation (abhinaya).
2) Maṇḍala (मण्डल) also refers to a combination of cārīs ("dance-steps"), according to the Nāṭyaśāstra chapter 12. Accordingly, "these maṇḍalas to be used in fight and personal combat, are to be performed with sportiveness and graceful movements of limbs, and should be accompanied by suitable instrumental music."
There are ten maṇḍalas of the 'aerial' (ākāśa) type defined:
atikrānta,
vicitra,
lalitasañcara,
sūcividdha,
daṇḍapāda,
vihṛta,
alāta (alātaka),
vāmaviddha,
lalita,
krānta.
There are ten maṇḍalas of the 'earthly' (bhūmi) type defined:
bhramara,
āskandita,
āvarta,
samotsarita,
eḍakākrīḍīta,
aḍḍita,
śakaṭāsya,
adhyardha (adhyardhaka),
piṣṭakuṭṭa,
cāṣagata.
(Source): Wisdom Library: Nāṭya-śāstra
Maṇḍala (मण्डल).—A type of standing-posture (sthāna);—Instructions: it relates to Indra (i.e. its presiding deity is Indra). In it the feet are four Tālas apart and they are obliquely placed and turned sideways, the waist and the knee are in the natural position.
(Uses): The Maṇḍala Sthāna should be assumed in the use of weapons like the bow and the thunderbolt, driving of elephants, and mimicking large birds.
(Source):
archive.org: Natya Shastra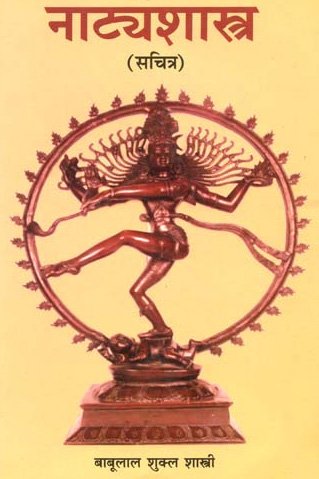 Nāṭyaśāstra (नाट्यशास्त्र, natya-shastra) refers to both the ancient Indian tradition of performing arts, (e.g., theatrics, drama, dance, music), as well as the name of a Sanskrit work dealing with these subjects. It also teaches the rules for composing dramatic plays (nāṭya) and poetic works (kāvya).
Purāṇa
1a) Maṇḍala (मण्डल).—A mountain kingdom.*
1b) (Vartula): a palace in the form of a circle; the toraṇa is twenty hastas.*
1c) Of the sun; the place of all planets, stars and the moon.*
1d) (Brāhmaṇam) to be selected for recitation at śrāddha.*
1e) A place near Prayāgā protected by Hari;1 five yojanas in extent;2 every step there, is equal to an aśvamedha.3
2) Maṇḍalā (मण्डला).—One of the ten pīṭhas for images; round in shape with a number of mekhalas.*
Cologne Digital Sanskrit Dictionaries: The Purana Index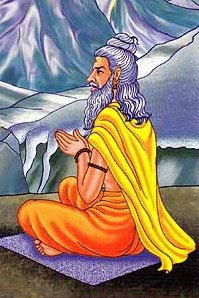 The Purāṇas (पुराण, purana) refers to Sanskrit literature preserving ancient India's vast cultural history, including historical legends, religious ceremonies, various arts and sciences. The eighteen mahāpurāṇas total over 400,000 ślokas (metrical couplets) and date to at least several centuries BCE.
Shaivism (Shaiva philosophy)
Maṇḍala (मण्डल).—Being an artistic device, maṇḍala incorporates in itself all the significant aspects of symbols, sounds, forms, colours and divinities, with a stronghold on metaphysical and ontological principles. The Āgamas excel all other scriptures with their elaborate and effective details and descriptions of various maṇḍalas. In the Saivagamic group, the Kiraṇāgama is held in high esteem owing to its copious details and directions on the mechanism of maṇḍalas.
Maṇḍala is an aesthetic and mystic design in which the combination and in-tersection of various forms related to the gross elements and to the deities concerned have their full play. The correspondence of colours, the distribution of letters (mātṛkā-akṣaras) and the esoteric significance enhance the mystic value of maṇḍalas.
(Source):
IGNCA: Āgamic Treatment Of Mahābhūtas In Relation To Maṇḍalas And Arts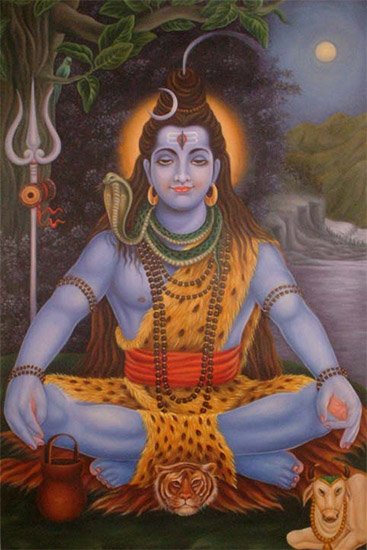 Shaiva (शैव, śaiva) or Shaivism (śaivism) represents a tradition of Hinduism worshiping Shiva as the supreme being. Closely related to Shaktism, Shaiva literature includes a range of scriptures, including Tantras, while the root of this tradition may be traced back to the ancient Vedas.
Arthaśāstra (politics and welfare)
Maṇḍala (मण्डल) denoted in the Arthaśāstra and other legal texts, a diplomatic circle of twelve neighbouring kings, some friendly and others unfriendly, in relation to a king desirous of conquest. The term could also be used for the territory under the possession of a feudatory.
(Source):
archive.org: Personal and geographical names in the Gupta inscriptions (artha)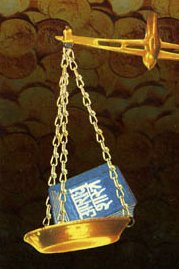 Arthaśāstra (अर्थशास्त्र, artha-shastra) literature concers itself with subjects such as statecraft, economics politics and military tactics. The term arthaśāstra refers to both the name of these scientific teachings, as well as the name of a Sanskrit work included in such literature. This book was written (3rd century BCE) by by Kauṭilya, who flourished in the 4th century BCE.
Jyotisha (astronomy and astrology)
Maṇḍala (मण्डल).—Circle, revolution. Note: Maṇḍala is a Sanskrit technical term used in ancient Indian sciences such as Astronomy, Mathematics and Geometry.
(Source):
Wikibooks (hi): Sanskrit Technical Terms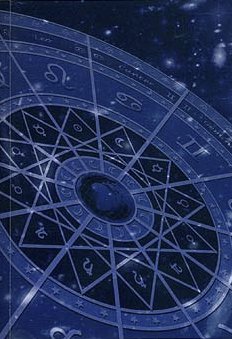 Jyotiṣa (ज्योतिष, jyotisha or jyotish) basically refers to 'astronomy' or "Vedic astrology" and represents one of the six additional sciences to be studied along with the Vedas. Jyotiṣa concerns itself with the study and prediction of the movements of celestial bodies, in order to calculate the auspicious time for rituals and ceremonies.
In Buddhism
Pali
maṇḍala : (nt.) a circle; disk; round platform; circus ring; a round flat surface.
(Source):
BuddhaSasana: Concise Pali-English Dictionary
Maṇḍala, (cp. Vedic maṇḍala) 1. circle D. I, 134 (paṭhavi°, cp. puthavi° Sn. 990); Vism. 143 (°ṃ karoti to draw a circle, in simile), 174 (tipu° & rajata° lead- & silver circle, in kasiṇa practice); VvA. 147 (of a fan=tālapattehi kata°-vījanī).—2. the disk of the sun or moon; suriya° VvA. 224, 271 (divasa-kara°); canda° Vism. 174; PvA. 65.—3. a round, flat surface, e.g. jānu° the disk of the knee, i.e. the knee PvA. 179; naḷāta° the (whole of the) forehead D. I, 106; Sn. p. 108.—4. an enclosed part of space in which something happens, a circus ring; e.g. M. I, 446 (circus, race-ring); assa° horse-circus, raceground, Vism. 308; āpāna° drinking circle, i.e. hall; kīḷa° play-circle, i.e. games J. VI, 332, 333; DhA. III, 146; keḷi° dice board (?) J. I, 379; gā° Th. I, 1143, cp. trs. ib. n. 3; go° ox-round Sn. 301; jūta° dicing table J. I, 293; yuddha° fightingring Vism. 190; raṅga° play-house VvA. 139; vāta° tornado J. I, 73.—5. anything comprised within certain limits or boundaries, a group J. V, 418 (chāpa° litter of young animals).—6. border as part of a bhikkhu's dress, hem, gusset Vin. I, 287; II, 177.

—agga (cp. Sk. maṇḍal'āgra Halāyudha 2, 317 at Aufrecht p. 301) a circular sword or sabre Miln. 339. —māla (sometimes māḷa) a circular hall with a peaked roof, a pavilion D. I, 2, 50 (ḷ); Miln. 16 (ḷ); Sn. p. 104; SnA 132 (Npl.); VvA. 175. (Page 516)
(Source):
Sutta: The Pali Text Society's Pali-English Dictionary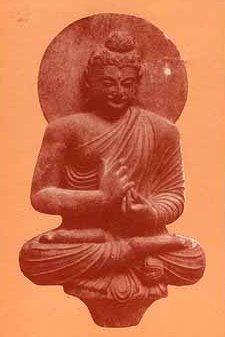 Pali is the language of the Tipiṭaka, which is the sacred canon of Theravāda Buddhism and contains much of the Buddha's speech. Closeley related to Sanskrit, both languages are used interchangeably between religions.
General definition (in Buddhism)
A diagrammatic circular picture used as an aid in meditation or ritual, sometimes a symbol of the universe, or a representation of a deed of merit. Sometimes, it represents a place of enlightenment, where Buddhas and Bodhisattvas are existent. Mandalas also reveal the direct retribution of each of the ten worlds of beings (see Ten Realms). Each world has its mandala which represents the originating principle that brings it to completion. It is one of the three mystics in Tantric Buddhism.(Source):
Buddhist Door: Glossary
India history and geogprahy
Maṇḍala (मण्डल) refers to a name-ending for place-names mentioned in the Gupta inscriptions (reigned from 3rd century CE). Maṇḍala is a territorial unit which is found in the inscriptions of many dynasties of the early medieval period. In the Gupta period maṇḍala is used for some kind of administrative division though in early medieval period its use was in feudalistic association. In Cālukyan records, the governor of a maṇḍala was usually called a Maṇḍaleśvara or Mahamaṇḍaleśvara. In the records of the Imperial Guptas it denoted a unit smaller than a vīthī. Literally meaning a circle or round it denotes a district, province, country in general or it may signify a surrounding district or neighbouring state.
(Source):
archive.org: Personal and geographical names in the Gupta inscriptions
Maṇḍala (मण्डल, "circle") refers to an "administrative designation".—Maṇḍala, literally a circle (of territory), is alluded to in the Nāsik eulogy of Gautamīputra Śātakarṇi, in which that great king is described as one 'whose feet were saluted by all provinces'. In the time of the Chālukyas of Vātāpi and Veṅgī, and the Rāṣṭrakūṭas of Mānyakheṭa, three designations largely held the field—deśa, maṇḍala, and viṣaya. The term viṣaya occurs most frequently.
(Source):
Early History Of The Deccan Pts.1 To 6: Principal Administrative Divisions from the Rise of the Sātavāhanas
Mandala or Mandalam is one of the terms designating an 'administrative division' used in the inscriptions of Andhra Pradesh.—It is equivalent to a district or province. Sometimes a mandala is smaller than, and included in, a vishaya, sometimes vice-versa and also at times it is identical with a vishaya. In Andhra Pradesh this division was introduced by the Cholas. The mandalam division of the Cholas were generally very large ones having kottams and nadus as sub-divisions.
(Source):
Shodhganga: A study of place names of Nalgonda district
The history of India traces the identification of countries, villages, towns and other regions of India, as well as royal dynasties, rulers, tribes, local festivities and traditions and regional languages. Ancient India enjoyed religious freedom and encourages the path of Dharma, a concept common to Buddhism, Hinduism, and Jainism.
Languages of India and abroad
Marathi-English dictionary
maṇḍala (मंडल).—n (S) A circle; a ring; an orbit; the sensible horizon; a circumference in general: also the area included. 2 The disk of the sun or moon. 3 A province, a region, a circle, a district exceeding twenty, or, according to some, forty Yojanas every way. 4 The country over which the twelve princes termed Chakrawarti are supposed to have reigned; whence the term Mandel to signify a province; as in Coromandel (kurumaṇḍala). 5 A company, an assembly, a band or an association. 6 Leprosy with circular spots. 7 A sort of mystical diagram inscribed in summoning a divinity upon occasions. 8 A kind of harmless snake. 9 A figure (circular, square, triangular &c.) described upon the ground underneath the leaf off which one eats his meal. 10 A form of military array,--the circle. 11 The wheel-rut of a limemill. 12 In comp. A region of the body. Ex. mastakamaṇḍala, kucamaṇḍala, karṇamaṇḍala. 13 A period of forty-two days. Used with reference to taking medicine or observing regimen. Ex. ēka maṇḍalaparyanta tuhmī maṇḍūra ghēta jā hmaṇajē barē vhāla. maṇḍalāvara dharaṇēṃ To ring (a horse &c.), to lounge.
--- OR ---
maṇḍaḷa (मंडळ).—& maṇḍaḷī From maṇḍala & maṇḍalī, and used nearly to the same extent. 2 maṇḍaḷī is further A circular stack of sheaves (of wheat, barley, rice).
--- OR ---
māṇḍaḷa (मांडळ).—f (maṇḍala S) The ring which binds the head of mallets, pestles, rammers, staves &c., a ferrule.
--- OR ---
māndaḷa (मांदळ) [or ळा, ḷā].—m (maṇḍala S) A mṛdaṅga or tabor, esp. a large kind. Ex. karuniyā ṭirī āpulā māndaḷa || vājaviti ṭāḷa dagaḍācē ||. 2 The nave of a wheel.
(Source):
DDSA: The Molesworth Marathi and English Dictionary
māndaḷa (मांदळ) [-ḷā, -ळा].—m A tabor. The nave of a wheel.
(Source):
DDSA: The Aryabhusan school dictionary, Marathi-English
Marathi is an Indo-European language having over 70 million native speakers people in (predominantly) Maharashtra India. Marathi, like many other Indo-Aryan languages, evolved from early forms of Prakrit, which itself is a subset of Sanskrit, one of the most ancient languages of the world.
Relevant definitions
Search found 557 related definition(s) that might help you understand this better. Below you will find the 15 most relevant articles:
| | | |
| --- | --- | --- |
| | | |
| Suryamandala | | Sūryamaṇḍala (सूर्यमण्डल).—the orb of the sun. Derivable forms: sūryamaṇḍalam (सूर्यमण्डलम्).Sū... |
| Bhumandala | | Bhūmaṇḍala (भूमण्डल).—1) the earth, (terrestrial globe). 2) the circumference of the earth. Der... |
| Vastumandala | | Vāstumaṇḍala (वास्तुमण्डल):—After the selection of the land for house building the plo... |
| Samamandala | | Samamaṇḍala (सममण्डल).—(also known as sama-vṛtta) The prime vertical. Note: Sama-maṇḍala is a S... |
| Mandaleshvara | | Maṇḍaleśvara (मण्डलेश्वर).—1) the ruler or governor of a district or province. 2) a king, sover... |
| Drinmandala | | Dṛṅmaṇḍala (दृङ्मण्डल).—1. Vertical circle. 2. Circle passing through zenith and the planet. No... |
| Meghamandala | | Meghamaṇḍala (मेघमण्डल).—the firmament, sky. Derivable forms: meghamaṇḍalam (मेघमण्डलम्).Megham... |
| Taramandala | | Tārāmaṇḍala (तारामण्डल).—1) the starry region, the zodiac. 2) the pupil of the eye. -3 (laḥ) A ... |
| Grahamandala | | Grahamaṇḍala (ग्रहमण्डल).—the circle of the planets. Derivable forms: grahamaṇḍalam (ग्रहमण्डलम... |
| Bhamandala | | bhamaṇḍala (भमंडल).—n S The stellar sphere; the vault of heaven. Ex. nakṣatrēṃ ricavati bhamaṇḍ... |
| Rajamandala | | rājamaṇḍala (राजमंडल) [-ḷa, -ळ].—n The royal circle, court. |
| Mandalavata | | Maṇḍalavaṭa (मण्डलवट).—the fig-tree forming a circle. Derivable forms: maṇḍalavaṭaḥ (मण्डलवटः).... |
| Krantimandala | | Krāntimaṇḍala (क्रान्तिमण्डल).—Ecliptic. Note: Krānti-maṇḍala is a Sanskrit technical term used... |
| Martandamandala | | Mārtaṇḍamaṇḍala (मार्तण्डमण्डल).—the disc of the sun.Derivable forms: mārtaṇḍamaṇḍalam (मार्तण्... |
| Jatamandala | | Jaṭamaṇḍala (जटमण्डल).—braided hair forming a coil on the top of the head. Derivable forms: jaṭ... |
Relevant text
Search found 76 books and stories containing Mandala, Maṇḍala or Maṇḍalā. You can also click to the full overview containing English textual excerpts. Below are direct links for the most relevant articles:
- Was this explanation helpful? Leave a comment:
Make this page a better place for research and define the term yourself in your own words.
You have to be a member in order to post comments.
Click here
to login or
click here
to become a member.