Asura, aka: Asūra, Āsura, Asurā; 20 Definition(s)
Introduction
Asura means something in Buddhism, Pali, Hinduism, Sanskrit, Marathi. If you want to know the exact meaning, history, etymology or English translation of this term then check out the descriptions on this page. Add your comment or reference to a book if you want to contribute to this summary article.
In Hinduism
Āstika (orthodox philosophy)
Ttitans (or jealous gods, or demigods);
(Source): Wisdom Library: Indian Philosophy
The term āstika refers to six mainstream schools of Hindu philosophy, accepting the Vedas as authorative. They are: Nyāyá (logic), Vaiśeṣika (atomism), Sāṃkhya (enumeration), Yoga (Patañjali's school), Mimāṃsā (Vedic exegesis) and Vedanta (Upaniṣadic tradition). Together they also go by the name ṣaḍdarśana ('six systems').
Purāṇa
1a) Asura (असुर).—A deity personified; to be worshipped in housebuildings.*
* Matsya-purāṇa 253. 26; 268. 16.
1b) 1 —The foes and cognates of Devas;2 born out of the jaghana of Prajāpati; etymology of;3 could secure Hari's blessing by adorning him;4 opposed to yajña;5 the āsura hour;6 praise Śeṣa;7 abode down the earth.8 Ruled the earth for ten yugas when it went back to the Devas on a curse by Śukra after 12 wars;9 worship Barhiṣad Pitrs.10 Had three Indras—Hiraṇyakaśipu, Bali and Praḥlāda;11 lost their refulgence on the eve of vāmana avatāra.12 represent night and darkness and full of tamas.13 Asura's killed in the wars with Devas are born as men in earth and create trouble in this world.14
2) Āsura (आसुर).—A form of marriage.*
* Viṣṇu-purāṇa III. 10. 24.
(Source):
Cologne Digital Sanskrit Dictionaries: The Purana Index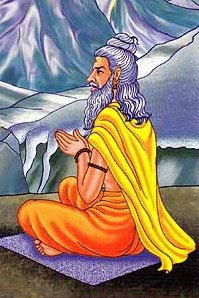 The Purāṇas (पुराण, purana) refers to Sanskrit literature preserving ancient India's vast cultural history, including historical legends, religious ceremonies, various arts and sciences. The eighteen mahāpurāṇas total over 400,000 ślokas (metrical couplets) and date to at least several centuries BCE.
Nāṭyaśāstra (theatrics and dramaturgy)
Asura (असुर) is the Sanskrit name for a group of deities to be worshipped during raṅgapūjā, according to the Nāṭyaśāstra 3.1-8. Accordingly, the master of the dramatic art who has been initiated for the purpose shall consecrate the playhouse after he has made obeisance (eg., to Asuras).
(Source): Wisdom Library: Nāṭya-śāstra
Asura (असुर).—Description of a women of demon (asura) type;—A woman who transgresses laws and practices trickery, is confirmed in anger, very cruel, fond of wine and meat, always irascible in temper, very proud, fickle-minded, very covetous, harsh, fond of quarrel, jealous and inconstant in affection, is said to possess the nature of an asura (or, dānava).
(Source):
archive.org: Natya Shastra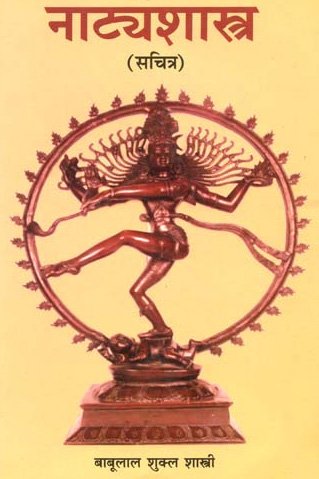 Nāṭyaśāstra (नाट्यशास्त्र, natya-shastra) refers to both the ancient Indian tradition of performing arts, (e.g., theatrics, drama, dance, music), as well as the name of a Sanskrit work dealing with these subjects. It also teaches the rules for composing dramatic plays (nāṭya) and poetic works (kāvya).
Vāstuśāstra (architecture)
Asura (असुर, "demons") refers to one of the three gaṇa (clusters), according to the Mānasāra. Gaṇa is one of the three alternative principles, besides the six āyādiṣaḍvarga, used to constitute the "horoscope" of an architectural or iconographic object. Their application is intended to "verify" the measurements of the architectural and iconographic object against the dictates of astrology that lay out the conditions of auspiciousness.
The particular gaṇa (eg., asura) of all architectural and iconographic objects (settlement, building, image) must be calculated and ascertained. This process is based on the principle of the remainder. An arithmetical formula to be used in each case is stipulated, which engages one of the basic dimensions of the object (breadth, length, or perimeter/circumference). Of the three gaṇas, the asura (demonic) and manuṣa (human) class are to be avoided.
(Source): Wisdom Library: Vāstu-śāstra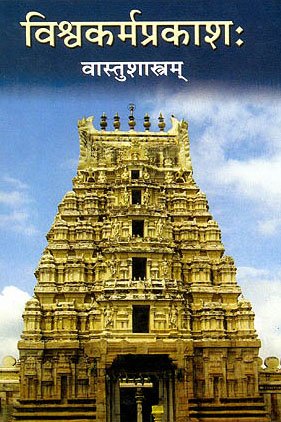 Vāstuśāstra (वास्तुशास्त्र, vastu-shastra) refers to the knowledge of architecture. It is a branch of ancient Indian science dealing with topics such architecture, construction, sculpture and their relation with the cosmic universe.
Śāktism (Śākta philosophy)
Asura (असुर) refers to one of the 53 gods to be worshipped in the western quarter and given pāyasa (rice boiled in milk) according to the Vāstuyāga rite in Śaktism (cf. Śāradātilaka-tantra III-V). The worship of these 53 gods happens after assigning them to one of the 64 compartment while constructing a Balimaṇḍapa. Vāstu is the name of a prodigious demon, who was killed by 53 gods (eg., Asura).
(Source): Wisdom Library: Śāktism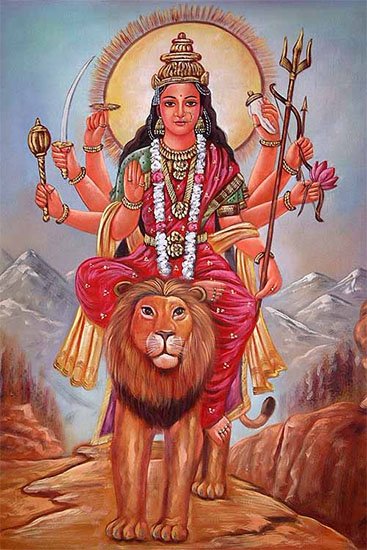 Śākta (शाक्त, shakta) or Śāktism (shaktism) represents a tradition of Hinduism where the Goddess (Devī) is revered and worshipped. Śākta literature includes a range of scriptures, including various tantras, although its roots may be traced back to the Vedas.
General definition (in Hinduism)
The Asuras are the forces of evil in Indian mythology. They are the sons of the sage Kashyapa and Diti, and consequently the step-brothers of their mortal enemies, the Devas. They are ruled by powerful kings from time to time, and wage perennial war on the Devas. As they are sons of Diti they are also called Daithyas.
Their preceptor is Shukra, who was initially able to secure them the upper hand by bringing back their dead to life with the Mrithasanjivini spell. Later, the Devas also acquired it. There are no clear accounts of why both sides could not use this spell afterwards, but references to this spell are missing from latter texts.
(Source):
Apam Napat: Indian Mythology
In Buddhism
Theravada (major branch of Buddhism)
A race of beings who, like the Titans of Greek mythology, fought the devas for sovereignty over the heavens and lost. See apaya bhumi.(Source):
Access to Insight: A Glossary of Pali and Buddhist Terms
In Pali Literature the Asuras are classed among the inferior deities together with the
supannas,
gandhabbas,
yakkhas (DA.i.51),
garulas and
nagas (Mil.117).
Rebirth as an Asura is considered as one of the four unhappy rebirths or evil states (apaya), the others being niraya, tiracchanayoni and pettivisaya (E.g., It.93; J.vi.595; J.v.186; Pv.iv.11).
The fight between the Devas and the Asuras is mentioned even in the oldest books of the Tipitaka and is described in identical words in several passages (E.g., D.ii.285; S.i.222; iv.201ff; v.447; M.i.253; A.iv.432; also S.i.216ff).
A chief or king of the Asuras is often referred to as Asurinda (*), several Asuras being credited with the role of leader, most commonly, however, Vepacitti (E.g., S.i.222; iv.201ff; J.i.205) and Rahu (A.ii.17, 53; iii.243).
(*) Sakka was also called Asurinda and Asuradhipa; see, e.g., J.i.66 (Asurindena pavitthadevanagaram viya) and J.v.245, where we are told that from the time he conquered the Asuras he was called Asuradhipa.
Besides these we find Paharada (A.iv.197, 200) (v.l. Mahabhadda), Sambara (S.i.227), Verocana (S.i.225; probably another name for Rahu, see DA.ii.689), Bali (D.ii.259), Sucitti (D.ii.269) and Namuci (D.ii.269).
The Asuras are spoken of as dwelling in the ocean after having been conquered by Vajira hattha (Indra, elsewhere, (J.v.139) called Asurappamaddana) and are called Vasavas brethren, of wondrous powers and of great glory. They were present at the preaching of the Maha Samaya Sutta (see DA.ii.689). Buddhaghosa says that they were all descendants of an Asura maiden named Sujata. This cannot be the Sujata, Vepacittis daughter, whom Sakka married (J.i.205-6). See also Danava.
There were evidently several classes of Asuras, and two are mentioned in the Pitakas, the Kalakanjakas and the Danaveghasas. The Danaveghasas carried bows in their hands. The Kalakanjakas were of fearsome shape (D.ii.259), and were considered the lowest among the Asuras (D.iii.7; see also Kalankajaka and Vepacitti).
Once the Asuras dwelt in Tavatimsa together with the devas. When Magha Manavaka was born as Sakka, he did not relish the idea of sharing a kingdom with others, and having made the Asuras drunken, he had them hurled by their feet on to the steeps of Sineru. There they tumbled into what came to be known as the Asurabhanava, on the lowest level of Sineru, equal in extent to Tavatimsa. Here grew the Cittapatali tree, and when it blossomed the Asuras knew they were no longer in the deva world.
Wishing to regain their kingdom, they climbed Sineru, like ants going up a pillar. When the alarm was given, Sakka went out to give battle to them in the ocean, but being worsted in the fight, he fled in his Vejayantaratha.
(Source):
Pali Kanon: Pali Proper Names
M Specific kind of being. Some of them live in the highest sphere of existence of the apayas (between the one of humans and the one of animals) while others in the set of the world devas. An ordinary human being cannot glimpse an asura.
(Source):
Dhamma Dana: Pali English Glossary
'demons', titans, evil ghosts, inhabiting one of the lower worlds (apāya).
(Source):
Pali Kanon: Manual of Buddhist Terms and Doctrines
Theravāda is a major branch of Buddhism having the the Pali canon (tipitaka) as their canonical literature, which includes the vinaya-pitaka (monastic rules), the sutta-pitaka (Buddhist sermons) and the abhidhamma-pitaka (philosophy and psychology).
Pali
asura : (m.) a Titan; an Assirian. || asūra (adj.), cowardly or sluggish (person).
(Source):
BuddhaSasana: Concise Pali-English Dictionary
Asura, (Vedic asura in more comprehensive meaning; connected with Av. ahurō Lord, ahurō mazdā°; perhaps to Av. anhuš & Lat. erus master) a fallen angel, a Titan; pl. asurā the Titans, a class of mythological beings. Dhpāla at PvA. 272 & the C. on J. V, 186 define them as kāḷakañjaka-bhedā asurā. The are classed with other similar inferior deities, e.g. with garuḷā, nāgā, yakkhā at Miln. 117; with supaṇṇā, gandhabbā, yakkhā at DA. I, 51. ‹-› The fight between Gods & Titans is also reflected in the oldest books of the Pāli Canon and occurs in identical description at the foll. passages under the title of devâsura-saṅgāma: D. II, 285; S. I, 222 (cp. 216 sq.), IV. 201 sq. , V. 447; M. I, 253; A. IV, 432.—Rebirth as an Asura is considered as one of the four unhappy rebirths or evil fates after death (apāyā; viz. niraya, tiracchāna-yoni, petā or pettivisaya, asurā), e.g. at It. 93; J. V, 186; Pv IV. 111, see also apāya.—Other passages in general: S. I, 216 sq. (fight of Devas & Asuras); IV, 203; A. II, 91; IV, 198 sq. , 206; Sn. 681; Nd1 89, 92, 448; DhA. I, 264 (°kaññā); Sdhp. 366, 436.

—inda Chief or king of the Titans. Several Asuras are accredited with the rôle of leaders, most commonly Vepacitti (S. I, 222; IV, 201 sq.) and Rāhu (A. II, 17, 53; III, 243). Besides these we find Pahārāda (gloss Mahābhadda) at A. IV, 197. —kāya the body or assembly of the asuras A. I, 143; J. V, 186; ThA. 285. —parivāra a retinue of Asuras A. II, 91. —rakkhasā Asuras and Rakkhasas (Rakṣasas) Sn. 310 (defined by Bdhgh at SnA 323 as pabbata-pāda-nivāsino dānava-yakkha-saññitā). (Page 89)
— or —
Asūra, (adj.) (a + sura1) — 1. not brave, not valiant, cowardly Sn. 439.—2. uncouth, stupid J. VI, 292 (cp. Kern. Toev. p. 48). (Page 89)
(Source):
Sutta: The Pali Text Society's Pali-English Dictionary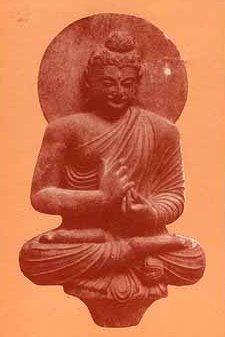 Pali is the language of the Tipiṭaka, which is the sacred canon of Theravāda Buddhism and contains much of the Buddha's speech. Closeley related to Sanskrit, both languages are used interchangeably between religions.
Mahayana (major branch of Buddhism)
Asura (असुर).—According to the Mahāprajñāpāramitāśāstra (chapter XV). Accordingly, "The Asuras are malevolent (duṣṭacitta) by nature and quarrelsome, but they do not break the precepts (śīla) and cultivate merit. They are born in dwellings at the edge of the ocean and also have cities and palaces. The Asura kings are named P'i mo tche to p'o li (Vemacitra asurinda) and Lo heou lo (Rāhu)".
(Source): Wisdom Library: Maha Prajnaparamita Sastra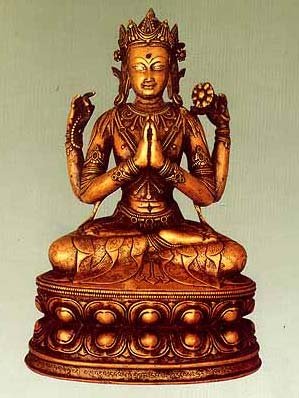 Mahayana (महायान, mahāyāna) is a major branch of Buddhism focusing on the path of a Bodhisattva (spiritual aspirants/ enlightened beings). Extant literature is vast and primarely composed in the Sanskrit language. There are many sūtras of which some of the earliest are the various Prajñāpāramitā sūtras.
General definition (in Buddhism)
Asura (असुर) refers to the last of the "fourteen world protectors" (caturdaśalokapāla) as defined in the Dharma-saṃgraha (section 10). The Dharma-samgraha (Dharmasangraha) is an extensive glossary of Buddhist technical terms in Sanskrit (eg., caturdaśalokapāla and Asura). The work is attributed to Nagarguna who lived around the 2nd century A.D.
Asura ("demon") refers to one of the "six destinations" (gata) as defined in the Dharma-saṃgraha (section 57).
(Source): Wisdom Library: Dharma-samgrahaAshura in Sanskrit, Asura in Pali. It is a peculiar path in the Six Paths. They are the enemies of the devas, and are the mightest of all demons. In terms of material enjoyment and psychic power, it is similar to Deva. However, in some aspects, it is even worse than the Human Path. The male Asura is extremely ugly and furious, and always fight with each other. The female Asura is as beautiful as an angel. They are proud of themselves, thus reluctant to learn and practice Buddhism.(Source):
Buddhist Door: Glossary
Asura in Buddhism is the name of the lowest ranks of the deities or demigods of the Kamadhatu.
The Buddhist asuras are broadly derived, in general character, from the wicked asuras of Hinduism, but have acquired some very distinctive myths which are only found in Buddhist texts.
(Source):
WikiPedia: Buddhism
Languages of India and abroad
Marathi-English dictionary
asura (असुर).—m (S) An evil spirit or demon.
--- OR ---
āsura (आसुर).—a S Relating to an Asura or demon. 2 eye. fig. Fiery, ferocious, wicked, malevolent: horrible, atrocious, shocking: ugly, hideous, frightful--persons or deeds.
(Source):
DDSA: The Molesworth Marathi and English Dictionary
asura (असुर).—m A demon. asurī a Relating to the asura, desperate. f A female evil spirit.
--- OR ---
āsura (आसुर).—a Relating to a demon. Wicked, atrocious; ugly.
(Source):
DDSA: The Aryabhusan school dictionary, Marathi-English
Marathi is an Indo-European language having over 70 million native speakers people in (predominantly) Maharashtra India. Marathi, like many other Indo-Aryan languages, evolved from early forms of Prakrit, which itself is a subset of Sanskrit, one of the most ancient languages of the world.
Relevant definitions
Search found 347 related definition(s) that might help you understand this better. Below you will find the 15 most relevant articles:
| | | |
| --- | --- | --- |
| | | |
| Gajasura | | Gajāsura (गजासुर).—The sages of Darukavana pine forest sent Gajāsura (elephant demon) ... |
| Mahishasura | | Mahiṣāsura (स्त्रीघ्न) is an Asura king who started the battle between the gods (devas) betw... |
| Banasura | | Bāṇāsura (बाणासुर).—A thousand-armed demon (asura) slain by Lord Kṛṣṇa. |
| Asuravivaha | | āsuravivāha (आसुरविवाह).—m (S) A form of marriage; in which the bridegroom gives what he can af... |
| Shakatasura | | Śakaṭāsura (शकटासुर) is depicted as a sculpture on the second pillar of the southern half of th... |
| Dhenukasura | | Dhenukāsura (धेनुकासुर) is depicted as a sculpture on the second pillar of the southern half of... |
| Aghasura | | Aghāsura (अघासुर) is depicted as a sculpture on the second pillar of the southern half of the m... |
| Tarakasura | | Tārakāsura was the younger brother of Surapadman. He was an adept in in deluding his enemies... |
| Asurakumara | | Asurakumāra (असुरकुमार) refers to "fiendish youths" and represents on of the ten classes of "re... |
| Asura Vagga | | Asura, (Vedic asura in more comprehensive meaning; connected with Av. ahurō Lord, ahurō mazdā°;... |
| Asuraguru | | Asuraguru (असुरगुरु).—1) Name of the preceptor of the Asuras, Sukrāchārya. 2) the planet Venus.... |
| Vatsasura | | Vatsāsura (वत्सासुर).—A demon (asura) who came to Vṛndāvana in the form of a calf to k... |
| Arishtasura | | Ariṣṭāsura (अरिष्टासुर).—A demon (asura) who took the form of a bull and tried to kill... |
| Matsyasura | | Matsyāsura (मत्स्यासुर).—Name of a demon. Derivable forms: matsyāsuraḥ (मत्स्यासुरः).Matsyāsura... |
| Asurahva | | Asurāhva (असुराह्व).—bell-metal. Derivable forms: asurāhvam (असुराह्वम्).Asurāhva is a Sanskrit... |
Relevant text
Search found 78 books and stories containing Asura, Asūra, Āsura or Asurā. You can also click to the full overview containing English textual excerpts. Below are direct links for the most relevant articles:
- Was this explanation helpful? Leave a comment:
Make this page a better place for research and define the term yourself in your own words.
You have to be a member in order to post comments.
Click here
to login or
click here
to become a member.