Ratnamalavadana [sanskrit]
83,177 words | ISBN-10: 8172702957 | ISBN-13: 9788172702953
Summary: The Sanskrit edition of the Ratnamalavadana: a collection of Buddhist stories (avadana) belonging to the Mahayana tradition. Literally, "a garland of precious gems" or "a collection of edifying tales", these 38 stories revolve around king Ashoka and the monk Upagupta.
Original titles: Ratnamālāvadāna (रत्नमालावदान), Ratnamālā-āvadāna (रत्नमाला-आवदान, Ratnamala-avadana)
Source: gretil.sub.uni-goettingen.de
Contents of this online book (
+

/

-

)

The full text of the Ratnamalavadana [sanskrit] is available here and publically accesible (free to read online). Of course, I would always recommend buying the book so you get the latest edition. You can see all this book's content by visiting the pages in the below index:
Other print editions:
Also see the following print editions of the Sanskrit text or (alternative) English translations of the Ratnamalavadana Ratnamalavadana [sanskrit]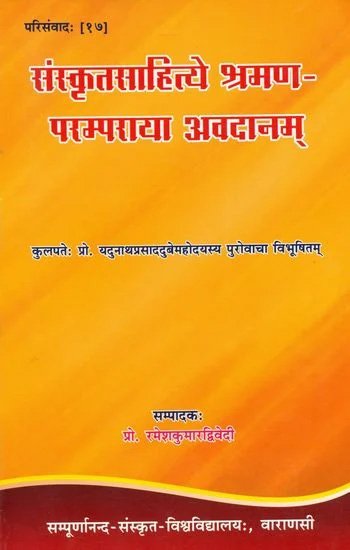 Ratnamalavadana
by Prof. Ramesh Kumar Dwivedi (2005)
Avadana in Sanskrit Literature
Buy now!