Prakara, aka: Prākāra; 9 Definition(s)
Introduction
Prakara means something in Hinduism, Sanskrit, Marathi. If you want to know the exact meaning, history, etymology or English translation of this term then check out the descriptions on this page. Add your comment or reference to a book if you want to contribute to this summary article.
In Hinduism
Vyakarana (Sanskrit grammar)
Prakāra (प्रकार).—(l) attribute, attribute which differentiates, manner, difference; differentiating description: cf. कंचि-त्प्रकारं प्राप्तः इत्थंभूतः (kaṃci-tprakāraṃ prāptaḥ itthaṃbhūtaḥ) Kas. on P.II.3.21: (2) resemblance, similarity of one thing with another with slight deficiency: cf. प्रकारे गुणवचनस्य । प्रक्रारो भेदः सादृश्यं च। तदिह सादृश्यं प्रकारो गृह्यते । प्रकारे वर्तमानस्य गुणवचनशब्दस्य द्वे भवतः । पटुपटुः मृदुमृदुः । अपरिपूर्णगुण इत्यर्थः । परि-पूर्णगुणेन न्यूनगुणस्य उपमाने सत्येवं प्रयुज्यते (prakāre guṇavacanasya | prakrāro bhedaḥ sādṛśyaṃ ca| tadiha sādṛśyaṃ prakāro gṛhyate | prakāre vartamānasya guṇavacanaśabdasya dve bhavataḥ | paṭupaṭuḥ mṛdumṛduḥ | aparipūrṇaguṇa ityarthaḥ | pari-pūrṇaguṇena nyūnaguṇasya upamāne satyevaṃ prayujyate) Kas. on P. VIII.1.12; (3) differentiating attribute; cf. प्रकारवचने थाल् (prakāravacane thāl) V. 3.23, प्रकारवचने जातीयर् (prakāravacane jātīyar) V. 3.69, स्यूलादिभ्यः प्रकारवचने कन् (syūlādibhyaḥ prakāravacane kan) V. 4.3 where Kasika defines the word प्रकार (prakāra) as सामान्यस्य भेदको विशेषः प्रकारः (sāmānyasya bhedako viśeṣaḥ prakāraḥ) Ka, on V. 3.23 and 69; (4) type, cf. इतिशब्दः प्रकारार्थः (itiśabdaḥ prakārārthaḥ) Kas. on V. 2.93: cf. also अदिशब्दः प्रकारे (adiśabdaḥ prakāre) Kas. on देवपथादिभ्यश्च (devapathādibhyaśca) P.V.3.100; cf also आदिइाब्दः प्रकारे वर्तते । देवदत्तादय आढ्याः । देवदत्तप्रकारा इत्यर्थः (ādiiाbdaḥ prakāre vartate | devadattādaya āḍhyāḥ | devadattaprakārā ityarthaḥ) M.Bh. on I.3.1 Vart. 11.
Source
:
Wikisource: A dictionary of Sanskrit grammar
Vyakarana (व्याकरण, vyākaraṇa) refers to Sanskrit grammar and represents one of the six additional sciences (vedanga) to be studied along with the Vedas. Vyakarana concerns itself with the rules of Sanskrit grammar and linguistic analysis in order to establish the correct context of words and sentences.
Vastushastra (architecture)
Prākāra (प्राकार) is an enclosure wall built around the building. It may be a temple, a palace or any other similar important structure, prākāra for a building may be more than one in number. They will be generally concentric in nature. Prākāra, according to Mānasāra, is an enclosure, wall, fence, rampart or a surrounding wall. The uses of prākāra, according to Mānasāra, are many. They are built for strength- (bala), for accommodating deities (parivāra), for beauty (śobha) and for defence (rakṣaṇa). The prākāras up to five are mentioned in Mānasāra and Mayamata.
Source
:
Shodhganga: Temples of Salem region Up to 1336 AD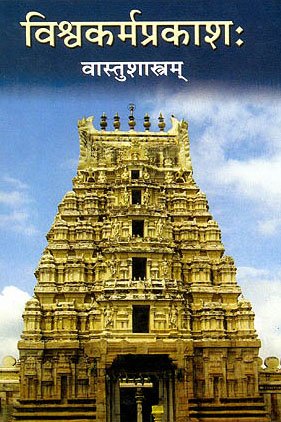 Vastushastra (वास्तुशास्त्र, vāstuśāstra) refers to the ancient Indian science (shastra) of architecture (vastu), dealing with topics such architecture, sculpture, town-building, fort building and various other constructions. Vastu also deals with the philosophy of the architectural relation with the cosmic universe.
Natyashastra (theatrics and dramaturgy)
1) Prakāra (प्रकार, "variety") refers to one of the five cause of songs (dhrūva) according to the Nāṭyaśāstra chapter 32:—"the number of syllables in the metre of a dhruvā constitute its class (jāti). Such numbers being odd or even, will give rise to its variety (prakāra)".
2) Prakāra (जाति) refers to a set of twenty rules used in the playing of drums (puṣkara) [with reference to Mṛdaṅga, Paṇava and Dardura] according to the Nāṭyaśāstra chapter 33.
The following are the eighteen prakāras connected with the eighteen jātis:
Citra,
Sama,
Vibhakta,
Chinna,
Chinnaviddha,
Viddha,
Anuviddha,
Svarūpānugata,
Anusṛta,
Vicyuta,
Durga,
Avakīrṇa,
Ardhāvakīrnā,
Ekarūpa,
Parikṣipta,
Sācīkṛta,
Samalekha,
Citralekha,
Sarvasamavāya,
Dṛḍha
These different prakāras of the playing of drums, should be taken up to follow movements and songs, after considering the Sentiments and the States involved. Prakāras and jātis apply to all mārgas. But in movements they are to be in their pure forms.
Source
: Wisdom Library: Nāṭya-śāstra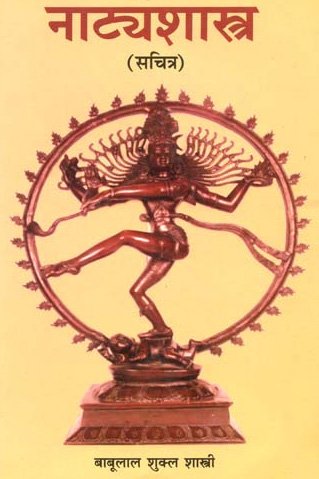 Natyashastra (नाट्यशास्त्र, nāṭyaśāstra) refers to both the ancient Indian tradition (śāstra) of performing arts, (nāṭya, e.g., theatrics, drama, dance, music), as well as the name of a Sanskrit work dealing with these subjects. It also teaches the rules for composing dramatic plays (nataka) and poetic works (kavya).
General definition (in Hinduism)
Prakara (प्रकर) is a Sanskrit word referring to the high walls surrounding the temple grounds.
Source
: Wisdom Library: Hinduism
Languages of India and abroad
Marathi-English dictionary
prakāra (प्रकार).—m (S) Sort, kind, species. 2 Manner, mode, way. Pr. ēka gahūṃ pra0 bahu. 3 In arithmetic &c. A case. pra0 karaṇēṃ g. of o. & pl To tease or distress in various ways.
--- OR ---
prākāra (प्राकार).—m S An enclosure, a fence, a surrounding wall.
Source
:
DDSA: The Molesworth Marathi and English Dictionary
prakāra (प्रकार).—m Sort, kind. Manoer, made. prakāra karaṇēṃ To tease in various ways.
--- OR ---
prākāra (प्राकार).—m An enclosure, a surrounding wall.
Source
:
DDSA: The Aryabhusan school dictionary, Marathi-English
Marathi is an Indo-European language having over 70 million native speakers people in (predominantly) Maharashtra India. Marathi, like many other Indo-Aryan languages, evolved from early forms of Prakrit, which itself is a subset of Sanskrit, one of the most ancient languages of the world.
Sanskrit-English dictionary
Prakara (प्रकर).—
1) A heap, multitude, quantity, collection; मुक्ताफलप्रकरभाञ्जि गुहागृहाणि (muktāphalaprakarabhāñji guhāgṛhāṇi) Śi.5.12; बाष्पप्रकरकलुषां दृष्टिम् (bāṣpaprakarakaluṣāṃ dṛṣṭim) Ś.6.9; R.9.56; Ku.5.68.
2) A nosegay, bunch of flowers.
3) Aid, assistance, friendship.
4) Usage, practice.
5) Respect.
6) Seduction, abduction.
7) Washing, cleansing (saṃkṣālana); अत्रामत्रप्रकरकरणे वर्ततेऽसौ नियुक्तः (atrāmatraprakarakaraṇe vartate'sau niyuktaḥ) Viś. Guṇa.154.
-ram Aloe-wood.
Derivable forms: prakaraḥ (प्रकरः).
--- OR ---
Prakāra (प्रकार).—
1) Manner, mode, way, fashion; कः प्रकारः किमेतत् (kaḥ prakāraḥ kimetat) Māl.5.2.
2) Sort, kind, variety, species; oft. in comp.; बहुप्रकार (bahuprakāra) manifold; त्रिप्रकार, नाना° (triprakāra, nānā°) &c.
3) Similitude.
4) Speciality, special property or quality; तद्वतितत्प्रकारकोऽनुभवः प्रमा (tadvatitatprakārako'nubhavaḥ pramā) T. S.
5) Difference.
Derivable forms: prakāraḥ (प्रकारः).
--- OR ---
Prākāra (प्राकार).—
1) A fence, a wall, an enclosure.
2) An encircling or surrounding wall, rampart; द्वितीयं हेमप्राकारं कुर्वद्भिरिव वानरैः (dvitīyaṃ hemaprākāraṃ kurvadbhiriva vānaraiḥ) R.12.71; Pt.1.229.
Derivable forms: prākāraḥ (प्राकारः).
Source
:
DDSA: The practical Sanskrit-English dictionary
Prakāra (प्रकार).—(?) in SP 146.5 (verse) puṣpaiḥ (so all mss., KN em. puṣpa-, kept by WT without note) prakāraiḥ sama- laṃkṛtaṃ ca; acc. to Tibetan adorned with many flowers (me tog maṅ pos). On the face of the reading of the mss. and the Tibetan rendering, prakāra should be an adj., many; it is otherwise known only as a noun, kind, sort. KN's em. hardly helps; with kinds of flowers could not, so far as I know, serve as a substitute for with many kinds…; for this we should expect bahu-, nānā-, or the like, modifying prakāra. I have thought of reading pravāraiḥ, taking it as = pravaraiḥ, excellent, with ā for a m.c.; but Tibetan does not support this.
Source
:
Cologne Digital Sanskrit Dictionaries: Edgerton Buddhist Hybrid Sanskrit Dictionary
Sanskrit, also spelled संस्कृतम् (saṃskṛtam), is an ancient language of India commonly seen as the grandmother of the Indo-European language family. Closely allied with Prakrit and Pali, Sanskrit is more exhaustive in both grammar and terms and has the most extensive collection of literature in the world, greatly surpassing its sister-languages Greek and Latin.
Relevant definitions
Search found 62 related definition(s) that might help you understand this better. Below you will find the 15 most relevant articles:
| | | |
| --- | --- | --- |
| | | |
| Ekaprakara | | Ekaprakāra (एकप्रकार).—a. of the same kind. Ekaprakāra is a Sanskrit compound consisting of the... |
| Sa-mandira-prakara | | Sa-mandira-prākāra.—'together with temples and walls'; epithet of gift village. Cf. Ind. Ep., p... |
| Pramshuprakara | | Prāṃśuprākāra (प्रांशुप्राकार).—a. having long walls.Prāṃśuprākāra is a Sanskrit compound consi... |
| Pratiprakara | | Pratiprakāra (प्रतिप्रकार).—an outer wall or rampart. Derivable forms: pratiprakāraḥ (प्रतिप्रक... |
| Bhinnaprakara | | Bhinnaprakāra (भिन्नप्रकार).—a. of a different kind or sort. Bhinnaprakāra is a Sanskrit compou... |
| Prakarastha | | Prākārastha (प्राकारस्थ).—a. One who is stationed on the rampart; एकः शतं योधयति प्राकारस्थो धन... |
| Bashpaprakara | | Bāṣpaprakara (बाष्पप्रकर).—a flow or gush of tears; पुनर्दृष्टिं बाष्पप्रसरकलुषामर्पितवती (puna... |
| Prakaradharani | | Prākāradharaṇī (प्राकारधरणी).—the platform upon a wall. Prākāradharaṇī is a Sanskrit compound c... |
| Bahuprakara | | Bahuprakāra (बहुप्रकार).—a. of many kinds, various, manifold. -ram ind. in many ways, manifoldl... |
| Bahiprakara | | Bahīprakāra (बहीप्रकार).—a. of many kinds, various, manifold. -ram ind. in many ways, manifoldl... |
| Tirahprakara | | Tiraḥprākāra (तिरःप्राकार).—a. looking through a wall. Tiraḥprākāra is a Sanskrit compound cons... |
| Evamprakara | | Evamprakāra (एवम्प्रकार).—a. of such a kind; वयमपि न खल्वेवंप्रायाः क्रतुप्रतिघातिनः (vayamapi ... |
| Nirbali Khela-Dava-Prakara | | nirbaḷī khēḷa-ḍāva-prakāra (निर्बळी खेळ-डाव-प्रकार).—&c. m Terms at chess. That mode of playing... |
| Malika | | Mālikā (मालिका).—n. of a queen, wife of Prasenajit: Av ii.9.6. |
| Panca | | Pañca (पञ्च) is another name for Paṭola, a medicinal plant identified with Trichosanthes dioica... |
Relevant text
Search found 19 books and stories containing Prakara or Prākāra. You can also click to the full overview containing English textual excerpts. Below are direct links for the most relevant articles: