Krama; 11 Definition(s)
Introduction
Krama means something in Hinduism, Sanskrit, Marathi. If you want to know the exact meaning, history, etymology or English translation of this term then check out the descriptions on this page. Add your comment or reference to a book if you want to contribute to this summary article.
In Hinduism
Purana and Itihasa (epic history)
Krama (क्रम).—One of the ten branches of the Sukarmaṇa group of devas.*
* Brahmāṇḍa-purāṇa IV. 1. 88; Vāyu-purāṇa 100. 93.
Source
:
Cologne Digital Sanskrit Dictionaries: The Purana Index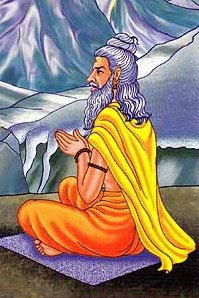 The Purana (पुराण, purāṇas) refers to Sanskrit literature preserving ancient India's vast cultural history, including historical legends, religious ceremonies, various arts and sciences. The eighteen mahapuranas total over 400,000 shlokas (metrical couplets) and date to at least several centuries BCE.
Natyashastra (theatrics and dramaturgy)
1) Krama (क्रम, "progress") refers to 'employment of progressive similes' to obtain knowledge of another person's sentiments. Krama represents one of the thirteen garbhasandhi, according to the Nāṭyaśāstra chapter 21. Garbhasandhi refers to the "segments (sandhi) of the development part (garbha)" and represents one of the five segments of the plot (itivṛtta or vastu) of a dramatic composition (nāṭaka).
(Description): "foreseeing of what is coming afterwards, is called progress (krama)".
2) Krama (क्रम) refers to one of the thirty-three alaṃkāras (embellishments), according to the Nāṭyaśāstra chapter 29. These alaṃkāras, or, 'embellishments of song', depend upon the four types of varṇas, which refers to a specific order of musical notes (svara). They are attached to the songs of seven forms, although not generally used in the dhruvās.
According to the Nāṭyaśāstra, "krama is when successive kalās include one two, three; four, five, six, seven consecutive notes which ascend".
Source
: Wisdom Library: Nāṭya-śāstra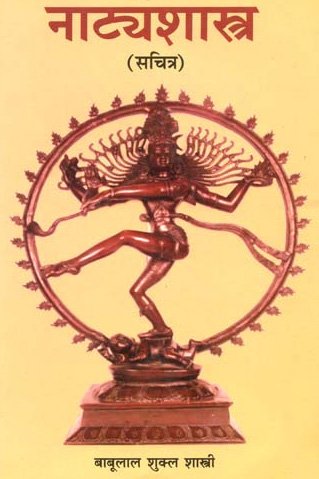 Natyashastra (नाट्यशास्त्र, nāṭyaśāstra) refers to both the ancient Indian tradition (śāstra) of performing arts, (nāṭya, e.g., theatrics, drama, dance, music), as well as the name of a Sanskrit work dealing with these subjects. It also teaches the rules for composing dramatic plays (nataka) and poetic works (kavya).
Shaivism (Shaiva philosophy)
Krama (क्रम).—A system of Śaiva philosophy in its own right.—While sharing much in common with the Pratyabhijñā and Kula systems of Kashmir Śaiva monoism, the Krama system has much of its own to justify its recognition as an independent system of philosophy. Historically as well, Krama has been regarded as an independent system. Maṅkha in his Śrīkaṇṭhacarita mentions Mahānaya, another name of Krama, as a distinct philosophical school where the act of creation follows that of withdrawal, implying that the Krama system ardently adheres to the cyclic notion of Reality. This allusion to Krama in a literary work of the eleventh century is a sufficient proof of the popularity of the Krama school, even beyond the philosophical circles.
While all other systems including the Kula, Pratyabhijñā and Trika of Kashmir Śaivism are Śiva-oriented, the Krama is Śakti-oriented. The Krama is more closely connected with the immanent reality and interprets immanence as an essential expression of transcendence. Against this, the Pratyabhijñā and Kula systems are immediately concerned with reality as unity (abheda) or the transcendental aspect of Reality.
Kṣemarāja takes the word Krama to stand for the succession of the cyclic consciousness iof emanation (sṛṣṭi), sustenance (sthiti) and withdrawal (saṃhṛti). While explaining the words "krama-mudrā" and "mudrā-krama" from the Krama-sūtras he also defines the word Krama in the context of the system. According to him, it is called Krama because it (i) causes emanation etc. to appear in succession (Krama) and (ii) itself constitutes the very nature of that (as well as their) successive appearance. Hence Krama is the system that deals with such a phenomenon exclusively, all other aspects remaining subordinate to it.
Source
:
Google Books: The Krama Tantricism of Kashmir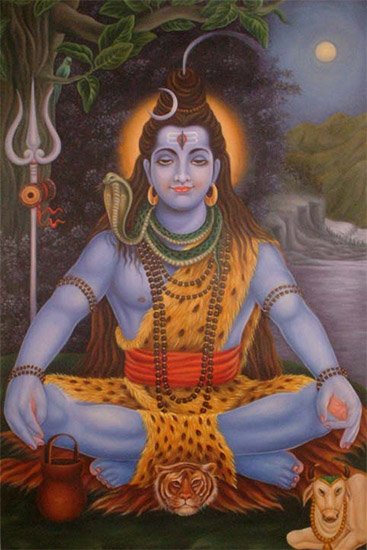 Shaiva (शैव, śaiva) or Shaivism (śaivism) represents a tradition of Hinduism worshiping Shiva as the supreme being. Closely related to Shaktism, Shaiva literature includes a range of scriptures, including Tantras, while the root of this tradition may be traced back to the ancient Vedas.
Vyakarana (Sanskrit grammar)
Krama (क्रम).—(l) serial order or succession as contrasted with यौगपद्य (yaugapadya) or simultaneity. The difference between क्रम (krama) and यौगपद्य (yaugapadya) is given by भर्तृहरि (bhartṛhari) in the line क्रमे विभिद्यते रूपं यौगपद्ये न भिद्यते (krame vibhidyate rūpaṃ yaugapadye na bhidyate) Vāk. Pad. II. 470. In order to form a word by the application of several rules of grammar, a particular order is generally followed in accordance with the general principle laid down in the Paribhāṣā पूर्वपरनित्यान्तरङ्गापवादानामुत्तरोत्तरं बलीयः (pūrvaparanityāntaraṅgāpavādānāmuttarottaraṃ balīyaḥ), as also according to what is stated in the sūtras असिद्धवदत्राभात्, पूर्वत्रासिद्धम् (asiddhavadatrābhāt, pūrvatrāsiddham) etc. (2) succession, or being placed after, specifically with reference to indeclinables like एव, च (eva, ca) etc. which are placed after a noun with which they are connected. When an indecinable is not so connected, it is called भिन्नक्रम (bhinnakrama); cf. परिपन्थं च तिष्ठति (paripanthaṃ ca tiṣṭhati) (P.IV. 4.36), चकारो भिन्नक्रमः प्रत्ययार्थं समुच्चिनोति (cakāro bhinnakramaḥ pratyayārthaṃ samuccinoti), Kāś. on P. IV. 4.36; also ईडजनोर्ध्वे च । चशब्दो भिन्नक्रमः ईशेः (īḍajanordhve ca | caśabdo bhinnakramaḥ īśeḥ) (VII.2.77) अनुकर्षणार्थो विज्ञायते (anukarṣaṇārtho vijñāyate) Kāś. on P.IV.2.78; (3) succession of the same consonant brought about; doubling; reduplication; क्रम (krama) is used in this way in the Ṛk Prātiśākhya as a synonym of dvitva prescribed by Pāṇini; e. g. आ त्वा रथं (ā tvā rathaṃ) becomes आ त्त्वा रथम् (ā ttvā ratham) ; सोमानं स्वरणम् (somānaṃ svaraṇam) becomes सोमानं स्स्वरणम् (somānaṃ ssvaraṇam) ; cf. स्वरानुस्वारोपहितो द्विरुच्यते संयोगादिः स क्रमो (svarānusvāropahito dvirucyate saṃyogādiḥ sa kramo)Sविक्रमे सन् । (vikrame san |) etc, R. Pr. VI. l to 4; cf. also स एष द्विर्भावरूपो विधिः क्रमसंज्ञो वेदितव्यः (sa eṣa dvirbhāvarūpo vidhiḥ kramasaṃjño veditavyaḥ) Uvvaṭa on R. Pr. VI. 1. The root क्रम् (kram) IA. is several times used in the Prātiśākhya works for द्विर्भवन (dvirbhavana), cf. also T. Pr.XXI.5; XXIV.5; (4) repetition of a word in the recital of Vedic passages, the recital by such a repetition being called क्रमपाठ (kramapāṭha), which is learnt and taught with a view to understanding the original forms of words combined in the Saṃhitā by euphonic rules, substitution of letters such as that of ण् (ṇ) for न् (n), or of ष् (ṣ) for स् (s), as also the separate words of a compound word (सामासिकशब्द (sāmāsikaśabda)); e. g. पर्जन्याय प्र । प्र गायत । गायत दिवः । दिव-स्पुत्राय । पुत्राय मीळ्हुषे । मीळ्हुषे इति मीळ्हुषे । (parjanyāya pra | pra gāyata | gāyata divaḥ | diva-sputrāya | putrāya mīḷhuṣe | mīḷhuṣe iti mīḷhuṣe |) cf. क्रमो द्वाभ्यामतिक्रम्य् प्रत्यादायो-त्तरं तयोः उत्तेरेणोपसंदध्यात् तथार्द्धर्चं समापयेत् ॥ (kramo dvābhyāmatikramy pratyādāyo-ttaraṃ tayoḥ uttereṇopasaṃdadhyāt tathārddharcaṃ samāpayet ||) R. Pr. X. 1. For details and special features, cf. R. Pr. ch. X and XI: cf. also V. Pr. IV. 182-190: T. Pr, XXIII. 20, XXIV. 6.
Source
:
Wikisource: A dictionary of Sanskrit grammar
Vyakarana (व्याकरण, vyākaraṇa) refers to Sanskrit grammar and represents one of the six additional sciences (vedanga) to be studied along with the Vedas. Vyakarana concerns itself with the rules of Sanskrit grammar and linguistic analysis in order to establish the correct context of words and sentences.
Jyotisha (astronomy and astrology)
Krama (क्रम).—Serial order. Note: Krama is a Sanskrit technical term used in ancient Indian sciences such as Astronomy, Mathematics and Geometry.
Source
:
Wikibooks (hi): Sanskrit Technical Terms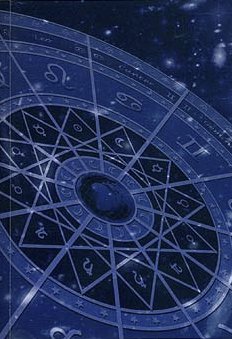 Jyotisha (ज्योतिष, jyotiṣa or jyotish) refers to 'astronomy' or "Vedic astrology" and represents the fifth of the six Vedangas (additional sciences to be studied along with the Vedas). Jyotisha concerns itself with the study and prediction of the movements of celestial bodies, in order to calculate the auspicious time for rituals and ceremonies.
General definition (in Hinduism)
Krama is a Sanskrit term roughly meaning "gradually", "chronology", "custom" or "diet".
Source
: Wisdom Library: Hinduism
1) krama—(in dramatic language) attainment of the object desired (or according to to others "noticing of any one's affection")
2) krama—"progressing step by step", a peculiar manner or method of reading and writing Vedic texts.
3) krama—a position taken (by an animal etc.) before making a spring or attacking.
4) krama—(in rhetoric) a kind of simile (in which the comparisons exhibited correspond to each other in regular succession)
5) krama—according to order or rank or series.
6) krama—custom, rule sanctioned by tradition.
other: diet, hereditary descent, method, occasion, power, the foot, the way, order, a step
Source
:
Sanskrit Dictionary: Hinduism
Languages of India and abroad
Marathi-English dictionary
krama (क्रम).—m (S) Order, method, regular disposition. 2 Advancing, proceeding. kramānēṃ or kramākramānēṃ Regularly, progressively, in orderly advancement.
Source
:
DDSA: The Molesworth Marathi and English Dictionary
krama (क्रम).—m Order, method. Proceeding, ad- vancing kramānēṃ or kramākramānēṃ Regularly, progressively, in orderly advance- ment.
Source
:
DDSA: The Aryabhusan school dictionary, Marathi-English
Marathi is an Indo-European language having over 70 million native speakers people in (predominantly) Maharashtra India. Marathi, like many other Indo-Aryan languages, evolved from early forms of Prakrit, which itself is a subset of Sanskrit, one of the most ancient languages of the world.
Sanskrit-English dictionary
Krama (क्रम).—[krama-bhāvakaraṇādau ghañ]
1) A step, pace; त्रिविक्रमः (trivikramaḥ); सागरः प्लवगेन्द्रेण क्रमेणैकेन लङ्घितः (sāgaraḥ plavagendreṇa krameṇaikena laṅghitaḥ) Mb.; Śi.12.18.
2) A foot; (apaneṣyati) असुरेभ्यः श्रियं दीप्तां विष्णुस्त्रिभिरिव क्रमैः (asurebhyaḥ śriyaṃ dīptāṃ viṣṇustribhiriva kramaiḥ) Rām. 5.21.28.
3) Going, proceeding, course; क्रमात् (kramāt) or क्रमेण (krameṇa) in course of, gradually; कालक्रमेण (kālakrameṇa) gradually, in course of time; कालक्रमेण जगतः परिवर्तमाना (kālakrameṇa jagataḥ parivartamānā) Svapna., भाग्यक्रमः (bhāgyakramaḥ) course or turn of fate; R.3.7,3,32.
4) Performance, commencement; अविचार्य क्रमं न करिष्यति । इत्थमत्र विततक्रमे क्रतौ (avicārya kramaṃ na kariṣyati | itthamatra vitatakrame kratau) Śi.14.53.
5) (a) Regular course, order, series, succession; निमित्तनैमित्तक- योरयं क्रमः (nimittanaimittaka- yorayaṃ kramaḥ) Ś.7.3; Ms.7.24,.9.85,2.173,3.69. (b) Traditional order; U.6. (c) Order of propriety; लोका- न्तरगतेनापि नोज्झितो विनयक्रमः (lokā- ntaragatenāpi nojjhito vinayakramaḥ) Nāg.5.11. आत्मीयः पर इत्ययं खलु कुतः सत्यं कृपाया क्रमः (ātmīyaḥ para ityayaṃ khalu kutaḥ satyaṃ kṛpāyā kramaḥ) | ibid. 5.2; Ku.5.32; प्रियवचन- निवेदनत्वरया क्रमविशेषो नावेक्षितः (priyavacana- nivedanatvarayā kramaviśeṣo nāvekṣitaḥ) Pratijñā.
6) Method, manner; वर्तस्व च सतां क्रमे (vartasva ca satāṃ krame) Rām.2.25.2; नेत्रक्रमेणोपरुरोध सूर्यम् (netrakrameṇoparurodha sūryam) R.7.39.
7) Grasp, hold; क्रमगता पशोः कन्यका (kramagatā paśoḥ kanyakā) Māl.3.13.
8) A position of attack (assumed by an animal before making a spring); न मया क्रमः सज्जीकृत आसीत् (na mayā kramaḥ sajjīkṛta āsīt) Pt.4.
9) Preparation, readiness; Bk.2.9.
1) An undertaking, enterprize.
11) An act or deed, manner of proceeding; कोप्येष कान्तः क्रमः (kopyeṣa kāntaḥ kramaḥ) Amaru.48,33.
12) Particular manner of reciting Vedic texts, leaving at each time one word and taking up another; वेदैः साङ्गपदक्रमोपनिषदैर्गायन्ति यं सामगाः (vedaiḥ sāṅgapadakramopaniṣadairgāyanti yaṃ sāmagāḥ) Bhāg.12.13.1. चर्चागुणान् क्रमगुणांश्चापेक्ष्य भवति (carcāguṇān kramaguṇāṃścāpekṣya bhavati) Mbh. on P.V.1.119.
13) Power, strength; स ईश्वरः काल उरुक्रमोऽसौ (sa īśvaraḥ kāla urukramo'sau) Bhāg.7.8.9.
14) Name of Viṣṇu.
Derivable forms: kramaḥ (क्रमः).
Source
:
DDSA: The practical Sanskrit-English dictionary
Krama (क्रम).—m.
(-maḥ) 1. Going, proceeding. 2. A sacred precept or practice prescribed by the Vedas. 3. Order, method. 4. Power, strength, 5. Overcoming, surpassing, subduing, &c. 6. A foot. 7. Uninterrupted progress. E. kram to go, ghañ aff.
Source
:
Cologne Digital Sanskrit Dictionaries: Shabda-Sagara Sanskrit-English Dictionary
Sanskrit, also spelled संस्कृतम् (saṃskṛtam), is an ancient language of India commonly seen as the grandmother of the Indo-European language family. Closely allied with Prakrit and Pali, Sanskrit is more exhaustive in both grammar and terms and has the most extensive collection of literature in the world, greatly surpassing its sister-languages Greek and Latin.
Relevant definitions
Starts with (+23): Krama-vitta, Kramabhanga, Kramabhavin, Kramadi, Kramadishvara, Kramaditya, Kramagata, Kramagatatva, Kramajit, Kramajya, Kramajyaka, Kramaka, Kramalekha, Kramamala, Kramamana, Kramana, Kramanem, Kramani, Kramanusara, Kramanvaya.
Ends with (+162): Abhikrama, Abhivikrama, Abhyakrama, Abhyasakrama, Adhikrama, Adhovyatikrama, Ajitavikrama, Ajnatikrama, Akrama, Alikrama, Amitavikrama, Amoghavikrama, Anatikrama, Angakrama, Anhikakrama, Anukrama, Apakrama, Aparakrama, Aparikrama, Apratisamkrama.
Full-text (+131): Krama-vitta, Padakrama, Vacanakrama, Kramodvega, Pancagrantha, Anukrama, Naukrama, Kramayoga, Gurukrama, Mahakrama, Kramashas, Kramavid, Dushkrama, Kramayuta, Akrama, Abhikrama, Kopakrama, Kramapatha, Bahukrama, Bahikrama.
Relevant text
Search found 33 books and stories containing Krama; (plurals include: Kramas). You can also click to the full overview containing English textual excerpts. Below are direct links for the most relevant articles:
Verse 2676-2678 < [Chapter 24b - Arguments against the reliability of the Veda (the Revealed Word)]