Dravya: 23 definitions
Introduction
Dravya means something in Hinduism, Sanskrit, Jainism, Prakrit, Marathi. If you want to know the exact meaning, history, etymology or English translation of this term then check out the descriptions on this page. Add your comment or reference to a book if you want to contribute to this summary article.
In Hinduism
Vaisheshika (school of philosophy)
Source
: Wisdom Library: Vaiśeṣika
Dravya (द्रव्य, "substance") is one of the seven accepted categories of padārtha ("metaphysical correlate"), according to the Vaiśeṣika-sūtras. These padārthas represent everything that exists which can be cognized and named. Together with their subdivisions, they attempt to explain the nature of the universe and the existence of living beings.
Source
:
Wikipedia: Vaisheshika
Dravya (द्रव्य, "substance"): The substances are conceived as 9 in number (according to the Vaiśeṣika school). They are,
pṛthvī (earth),
ap (water),
tejas (fire),
vāyu (air),
ākāśa (ether),
kāla (time),
dik (space),
ātman (self)
and manas (mind).
The first five are called bhūtas, the substances having some specific qualities so that they could be perceived by one or the other external senses.
Source
:
Shodhganga: A study of Nyāya-vaiśeṣika categories (vaisesika)
Dravya (द्रव्य, "substance") is the first and foremost category among the seven categories (padārtha). Dravya is the only category which has an independent existence. Karma, guṇa and sāmānaya subsist in substance. Viśeṣa inheres in an eternal substance. Similarly samavāya also exists in it. Therefore, substance is the substratum of all other categories. Substance (dravya) is also the inherent cause of guṇa and karma. Hence, substance is regarded as the primary or the first category.
Kaṇāda defines dravya as that which is an entity, which possesses qualities and actions and which is the inherent cause. In this definition there are actually three definition, viz. kriyāvattva, guṇavattva, samavāyikāraṇatva.
The Vaiśeṣikas accept nine kinds of substance. These are:
pṛthivī (earth),
ap (water),
tejaḥ (light),
vāyu (air),
ākāśa (ether),
kāla (time),
dik (space),
ātmā (self),
manas (mind).
According to Kaṇāda, Śivāditya, Keśava Miśra, Annaṃbhaṭṭa, there are the nine kinds of substance. In the Bhāṣāpariccheda also we find nine kinds of substance. Annaṃbhaṭṭa points out that the word 'nine' is used to limit the number of substance to nine only.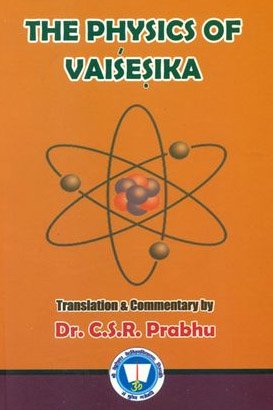 Vaisheshika (वैशेषिक, vaiśeṣika) refers to a school of orthodox Hindu philosophy (astika), drawing its subject-matter from the Upanishads. Vaisheshika deals with subjects such as logic, epistemology, philosophy and expounds concepts similar to Buddhism in nature
Ayurveda (science of life)
Source
: Wisdom Library: Āyurveda and botany
Dravya (द्रव्य, "substance"):—One of the six padārtha (or 'basic categories') which should be known to every Physician if he wants to understand the science of life.
Source
:
Google Books: Essentials of Ayurveda
Dravya (द्रव्य) is defined as the substratum of Guṇa and Karma. Guṇa resides in Dravya, rasa is the object of gustatory sense organ, vīrya ('potency') is the factor repsonsible for action of Dravya, vipāka is the final transformation effected by Agni, prabhāva is the specific potency inherent, by nature, in Dravya and karma is the causative factor in combination and disjunction and is dependent on Dravya such as dīpana ('appetising'), effort etc.
Dravya is of three types according to source—
Bhauma ('inorganic'),
Jāṅgama ('animal products')
and Audbhida ('plants').
According to use it has been classified into two groups—
Āhāra ('food')
and Auṣadha ('drugs').
Again, according to action, it is of three types—
Śamana ('pacifying'),
Kopana ('aggravating')
and Svasthahita ('which maintains the homeostasis').
Source
:
archive.org: Vagbhata's Ashtanga Hridaya Samhita (first 5 chapters)
Dravya (द्रव्य) refers to "medicinal substance", and is mentioned in verse 1.26-27 of the Aṣṭāṅgahṛdayasaṃhitā (Sūtrasthāna) by Vāgbhaṭa.—Dravya means "substance" in general and "medicinal substance" in particular. Here it has been used in the latter sense (as appears from the corresponding auṣadha 28b), and so has been rendered by sman "medicine".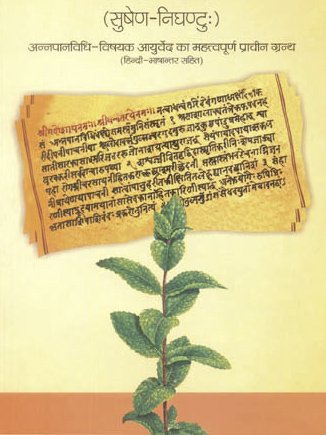 Āyurveda (आयुर्वेद, ayurveda) is a branch of Indian science dealing with medicine, herbalism, taxology, anatomy, surgery, alchemy and related topics. Traditional practice of Āyurveda in ancient India dates back to at least the first millenium BC. Literature is commonly written in Sanskrit using various poetic metres.
Rasashastra (chemistry and alchemy)
Source
:
CBSE: Chemistry in India
Dravya (द्रव्य):—The Vaiśeṣika system identified nine types of substance (dravya):
earth or pṛthvī,
water or ap,
fire or tejas,
wind or vāyu,
ether or ākāśa,
time (kāla),
space or direction (dik),
the mind (manas),
the spirit or knower (ātman).
Besides, substance had twenty-four different qualities (guṇas), including fluidity, viscosity, elasticity and gravity.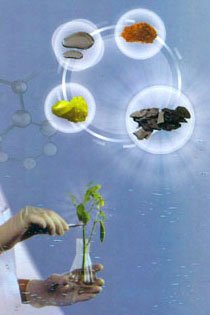 Rasashastra (रसशास्त्र, rasaśāstra) is an important branch of Ayurveda, specialising in chemical interactions with herbs, metals and minerals. Some texts combine yogic and tantric practices with various alchemical operations. The ultimate goal of Rasashastra is not only to preserve and prolong life, but also to bestow wealth upon humankind.
Vyakarana (Sanskrit grammar)
Source
:
Wikisource: A dictionary of Sanskrit grammar
Dravya (द्रव्य).—Substance, as opposed to गुण (guṇa) property and क्रिया (kriyā) action which exist on dravya. The word सत्त्व (sattva) is used by Yaska, Panini and other grammarians in a very general sense as something in completed formation or existence as opposed to 'bhava' or kriya or verbal activity, and the word द्रव्य (dravya) is used by old grammarians as Synonymous with सत्त्व (sattva); cf. चादयो (cādayo)Sसत्वे। चादयो निपातसंज्ञा भवन्ति न चेत्सत्वे वर्तन्ते (satve| cādayo nipātasaṃjñā bhavanti na cetsatve vartante), cf. Kas on P. I. 4.57; cf. S.K. also on P. I.4.57. (2)The word द्रव्य (dravya) is also found used in the sense of an individual object, as opposed to the genus or generic notion (आकृति (ākṛti)); cf. द्रव्याभि-धानं व्याडिः (dravyābhi-dhānaṃ vyāḍiḥ), M. Bh. on P. I. 2. 64. Vart. 45.(3)The word द्रव्य (dravya) is found used in the sense of Sadhana or means in Tait. Prati. cf. तत्र शब्द-द्रव्याण्युदाहरिष्यामः । शब्दरूपाणि साधनानि वर्ण-यिष्यामः (tatra śabda-dravyāṇyudāhariṣyāmaḥ | śabdarūpāṇi sādhanāni varṇa-yiṣyāmaḥ) Tai, Pr. XXII. 8.
Vyakarana (व्याकरण, vyākaraṇa) refers to Sanskrit grammar and represents one of the six additional sciences (vedanga) to be studied along with the Vedas. Vyakarana concerns itself with the rules of Sanskrit grammar and linguistic analysis in order to establish the correct context of words and sentences.
Shaivism (Shaiva philosophy)
Source
:
Shodhganga: Temple management in the Āgamas
Dravya (द्रव्य) or Pūjādravya refers to the "specific material for the offerings" as described in the Śaivāgamas.—One of the main needs of pujā is specified levels of dravya or the specific material for the offerings. The Dakṣiṇadvārārcanavidhi classifies pūjā into uttama, madhyama, adhama and kanyasa based on whether all dravyas are used or if there is a shortfall of one, two or more ingredients. The Arcanāṅgavidhi of Ajitāgama specifiesmeasures of all dravya, naivedya, puṣpa, dīpa, dhūpa etc. which is important for the management to provide for.
The Prāyāścittavidhi of Kāmikāgama warns that if there is a shortage of pūjā-dravya in the nitya, naimittika or kāmya-pūjās, there will be a corresponding shortage of those dravyas in the world.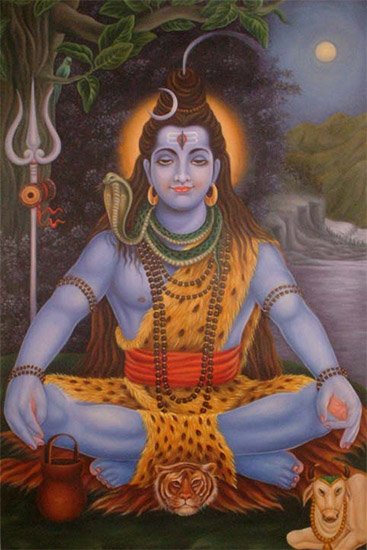 Shaiva (शैव, śaiva) or Shaivism (śaivism) represents a tradition of Hinduism worshiping Shiva as the supreme being. Closely related to Shaktism, Shaiva literature includes a range of scriptures, including Tantras, while the root of this tradition may be traced back to the ancient Vedas.
General definition (in Hinduism)
Source
:
IAMJ: Importance of Guna amongst Rasapanchaka
All the Dravyas are composed of five Panchamahabhutas (elementary substances) which are considered as the causative factors (karana) for the formation of all dravyas. Charaka defines dravya as the substrate of guna (quality), karma (action) and samavayi-karma (inherent cause).
Source
:
DOcFoc: A study on Sarira Gunas and its Application
Each and every Dravya (द्रव्य, "substance") present in this universe have some specific properties by which their recognition by nomenclature and function with characteristics are determined. The Guṇa is related with Dravya with Samavāya relationship, Guṇa exist till the Dravya keeps its existence. To change the state of Dravya, it is required to modify the property or energy of that particular Dravya, which is called as Guṇa.
Describing the Dravya it has been said that the action (karma) and the attribute (Guṇa) are available in it and it is a combinative cause (Samavāyī-kārana). Dravya is receptacle for Guṇa and Guṇa is supported by Dravya. Dravya is asylum for Guṇa. Guṇa is depended upon Dravya. Hence Dravya and Guṇa are called as Ādhāra, Ādheya, and Āśraya, Āśrayī respectively. Guṇa reveals the value of the Dravya.
Regarding Dravya and Guṇa relation, it can be said that though both these Padārthas have their own identity, Samavāya Saṃbandha between them is equally important. Both of them are supplementary to each other. Hence full importance cannot be attributed to any of them. In any Dravya, Guṇas are expressed after various interactions taking place from the Tanmātra stage of the constituting Mahābhūtas of that particular Dravya. Śarīrastha Agni plays a major role in the execution of Guṇas in the body.
After the Saṃskāra ('superimposing', or, inhibiting different Guṇas on a Dravy) it can be said that the original Dravya changed as:
Saṃskāra changes the Pāñcabhautic constitution of Dravya.
Due to superimposition, Dravya acquires new Guṇas and as such it performs different functions than the original Dravya.
If it is assumed that Dravya is not changing then the Dravya will try to reject new Guṇas and regain its original nature.
In Jainism
General definition (in Jainism)
Source
:
Atma Dharma: Principles of Jainism
Dravya ('substance'): the mass of infinite inseparable attributes (gunas) is called Dravya (substance); Substances are of six kinds:
Soul (Jiva)
Matter (Pudgala)
Ether (Dharmastikaya)
Anti-ether (Adharmastikaya)
Space (Akasha)
Time (Kala)
Source
:
WikiPedia: Jainism
Dravya (द्रव्य).—According to the Jain philosophy, the universe is made up of six eternal substances: sentient beings or souls (jīva), non-sentient substance or matter (pudgala), principle of motion (dharma), the principle of rest (adharma), space (ākāśa) and time (kāla). The latter five are united as the ajiva (the non-living). As per the Sanskrit etymology, dravya means substances or entity, but it may also mean real or fundamental categories.
Source
:
Prakrit Bharati Academy: Jainism - the Creed for all Times
Dravya (द्रव्य).—According to the Jaina view the universe is comprised of six types of matter (ṣaḍ–dravya) of which only one is tangible, visible and concrete and the rest are intangible, invisible and abstract. The tangible matter is known as 'pudgala', which is responsible for all the visible part of the universe and the five intangible ones, namely–jīva (the animate matter), ākāśa (space), dharma (Ether or the neutral medium of motion or dynamic inertia), adharma (Non–ether or the neutral medium of rest or static inertia) and kāla (time).
Source
:
Encyclopedia of Jainism: Tattvartha Sutra 1
1) Dravya (द्रव्य, "substance").—What is the meaning of substance (dravya)? Substance is an entity which is existent and has modes and attributes. Substance can also be viewed as potentiality.
2) Dravya (द्रव्य, "substance") is the entity which acquires of is acquired by the modes (paryāya), according to the 2nd-century Tattvārthasūtra 1.26.—"The range of sensory knowledge (mati) and scriptural knowledge (śruta) extends to all the six substances (dravya) but not in all their modes".
What is meant by substance (dravya)? That which exists is substance. That which is an amalgam of attributes and modes is substance. There are six types of substances namely living beings, matter, media of motion and rest, space and time.
Source
:
Encyclopedia of Jainism: Tattvartha Sutra 5: The category of the non-living
Dravya (द्रव्य, "substance") according to the 2nd-century Tattvārthasūtra 5.2.—The word dravya is formed by the verb dru which means "to attain" or "to acquire". An entity which attains its modes and qualities attributes without loosing its nature is called substance (dravya). Is there distinction or no distinction between attribute and substance? Substance and attributes cannot be found independent of each other and so are non distinct. However by name, characteristic marks, and usefulness; they are distinct.
There are six types of substances (dravya) namely living beings /souls, matter, medium of motion, medium of rest, space and time. All substances are eternal, existent and non concrete (formless) except matter (rūpa). Even though all the six substances inter penetrate each other, yet due to the quality of avagāhana (nature of accommodation), they do not become one or loose their identity.

Jainism is an Indian religion of Dharma whose doctrine revolves around harmlessness (ahimsa) towards every living being. The two major branches (Digambara and Svetambara) of Jainism stimulate self-control (or, shramana, 'self-reliance') and spiritual development through a path of peace for the soul to progess to the ultimate goal.
Languages of India and abroad
Marathi-English dictionary
Source
:
DDSA: The Molesworth Marathi and English Dictionary
dravya (द्रव्य).—n (S) Wealth, riches, property. Ex. dravyēṇa sarvē vaśāḥ All bow to money. 2 Substance of thing, any subject or substratum of properties. 3 Elementary substance. Nine kinds are enumerated, --earth, water, fire, air, ether, time, space, soul, intellect. 4 A drug or any medicament. 5 In grammar. A word, the subject of gender, number, case &c.; as disting. from a particle. 6 An ingredient or a constituent; an article, item, particular. This sense demands, in Prakrit, a designating word prefixed; as auṣadhi-pūjā-sugandhi-hōma-dravya. dravyācē dhuḍakē uḍaviṇēṃ or karaṇēṃ To make ducks and drakes of money. dravyācē ubēnēṃ uḍī māraṇēṃ To be excited or strengthened to bold acts by the inspiriting influence of wealth. dravyāvara tāva dēṇēṃ To peculate or make illicit pickings. dravyācā dhūra nighaṇēṃ (gharānta &c.) g. of s. To be exceedingly rich.
--- OR ---
drāvya (द्राव्य).—a S (Possible, purposed, proper &c.) to be dissolved or melted; soluble, fusible, liquefiable.
Source
:
DDSA: The Aryabhusan school dictionary, Marathi-English
dravya (द्रव्य).—n Wealth; an ingredient; element- ary substance; a drug.
--- OR ---
drāvya (द्राव्य).—a Liquable, soluble.
Marathi is an Indo-European language having over 70 million native speakers people in (predominantly) Maharashtra India. Marathi, like many other Indo-Aryan languages, evolved from early forms of Prakrit, which itself is a subset of Sanskrit, one of the most ancient languages of the world.
Sanskrit-English dictionary
Source
:
DDSA: The practical Sanskrit-English dictionary
Dravya (द्रव्य).—1 A thing, substance, object, matter; the whole creation (adhibhūta); द्रव्यक्रियाकारकाख्यं धूत्वा यान्त्यपुनर्भवम् (dravyakriyākārakākhyaṃ dhūtvā yāntyapunarbhavam) Bhāg.12.6.38.
2) The ingredient or material of anything.
3) A material to work upon.
4) A fit or suitable object (to receive instruction &c.); द्रव्यं जिगीषुमधि- गम्य जडात्मनोऽपि (dravyaṃ jigīṣumadhi- gamya jaḍātmano'pi) Mu.7.14; see अद्रव्य (adravya) also.
5) An elementary substance, the substratum of properties; one of the seven categories of the Vaiśeṣikas; (the dravyas are nine:-pṛthivyaptejovāyvākāśakāladigātmamanāṃsi); one of the six of the Jainas (jīva, dharma, adharma, pudgala, kāla and ākāśa).
6) Any possession, wealth, goods, property, money : षड् द्रव्याणि (ṣaḍ dravyāṇi)-'मणयः पशवः पृथिवी वासो दास्यादि काञ्चनम् (maṇayaḥ paśavaḥ pṛthivī vāso dāsyādi kāñcanam)'; उपार्जनं च द्रव्याणां परिमर्दश्च तानि षट् (upārjanaṃ ca dravyāṇāṃ parimardaśca tāni ṣaṭ) Mb.12.59.64; तत् तस्य किमपि द्रव्यं यो हि यस्य प्रियो जनः (tat tasya kimapi dravyaṃ yo hi yasya priyo janaḥ) U.2.19.
7) A medicinal substance or drug.
8) Modesty.
9) Bell-metal, brass or gold; Rām.7.
1) Spirituous liquor.
11) A wager, stake.
12) Anointing, plastering.
13) An ointment.
14) The animal-dye, lac.
15) Extract, gum.
16) A cow; L. D. B.
17) A verse from the Ṛigveda. द्रव्यशब्द- श्छन्दोगैर्ऋक्षु आचरितः (dravyaśabda- śchandogairṛkṣu ācaritaḥ) | ŚB. on MS.7.2.14.
Derivable forms: dravyam (द्रव्यम्).
--- OR ---
Drāvya (द्राव्य).—a.
1) To be made to run or put to flight.
2) Fusible.
Source
:
Cologne Digital Sanskrit Dictionaries: Shabda-Sagara Sanskrit-English Dictionary
Dravya (द्रव्य).—mfn.
(-vyaḥ-vyā-vyaṃ) 1. Fit, proper, right, what is or ought to be. 2. Derived from or relating to a tree. n.
(-vyaṃ) 1. Wealth, property. 2. Substance, thing, the receptacle or substratum of properties, &c. 3. Elementary substance, nine kinds of which are reckoned; viz. earth, water, fire, air, æther, time, space, soul, and intellect. 4. Brass. 5. A stake, a wager. 6. A drug, a medicament, any thing. used in medicine. 7. Anointing, plastering. 8. Lac, the animal dye. 9. Extract, gum, resin, &c. derived from vegetables. 10. Modesty, propriety. 11. Spirituous liquor. E. dru a tree, affix yat .
--- OR ---
Drāvya (द्राव्य).—mfn.
(-vyaḥ-vyā-vyaṃ) 1. To be set in motion, to be put to flight, &c. 2. Fusible, liquefiable, to be made fluid. E. dru to go, ṇyat aff.
Source
:
Cologne Digital Sanskrit Dictionaries: Benfey Sanskrit-English Dictionary
Dravya (द्रव्य).— (probably akin to 3. dru), n. 1. Object, thing, [Mānavadharmaśāstra] 1, 113; 8, 34. 2. Substance, Bhāṣāp. 1. 3. Property, [Mānavadharmaśāstra] 4, 114. 4. A fit object.
Source
:
Cologne Digital Sanskrit Dictionaries: Cappeller Sanskrit-English Dictionary
Dravya (द्रव्य).—1. [neuter] property, wealth; substance, thing, object, [especially] worthy object or fit person.
--- OR ---
Dravya (द्रव्य).—2. [adjective] belonging to a tree.
Sanskrit, also spelled संस्कृतम् (saṃskṛtam), is an ancient language of India commonly seen as the grandmother of the Indo-European language family. Closely allied with Prakrit and Pali, Sanskrit is more exhaustive in both grammar and terms and has the most extensive collection of literature in the world, greatly surpassing its sister-languages Greek and Latin.
See also (Relevant definitions)
Starts with (+85): Dravya-shravaka, Dravyabhandara-karana, Dravyabhasha, Dravyabhashatika, Dravyabhidhana, Dravyadana, Dravyadarsha, Dravyadatri, Dravyadevata, Dravyadipaka, Dravyadrishta, Dravyadrishti, Dravyadvaita, Dravyagana, Dravyagarvita, Dravyaguna, Dravyaguna rajavallabha, Dravyagunabhidhana, Dravyagunadarshanighantu, Dravyagunadhiraja.
Ends with (+53): Adravya, Akasha Dravya, Alokakash Dravya, Apadravya, Aputrika-dravya, Apyadravya, Ashtadravya, Aushadhidravya, Avantikadravya, Ayurdravya, Bijadravya, Brahmanadravya, Buddhadravya, Candadravya, Caradravya, Charadravya, Devatadravya, Dravadravya, Ekadravya, Evamdravya.
Full-text (+343): Dravyashuddhi, Kala, Dravyahasta, Dravyasiddhi, Dravyasamskara, Dravyarjana, Dravyatva, Akasha, Dravyavat, Paradravya, Dravadravya, Kevaladravya, Ragadravya, Rajyadravya, Tejas, Sarvadravya, Nabhasadravya, Pujadravya, Vayavyadravya, Bhauma.
Relevant text
Search found 44 books and stories containing Dravya, Drāvya; (plurals include: Dravyas, Drāvyas). You can also click to the full overview containing English textual excerpts. Below are direct links for the most relevant articles: