Avatara, aka: Avatāra; 10 Definition(s)
Introduction
Avatara means something in Buddhism, Pali, Hinduism, Sanskrit, the history of ancient India, Marathi. If you want to know the exact meaning, history, etymology or English translation of this term then check out the descriptions on this page. Add your comment or reference to a book if you want to contribute to this summary article.
In Hinduism
Purana and Itihasa (epic history)
Avatāra (अवतार).—(Incarnation). The incarnations of Mahāviṣṇu:— General information. God takes three kinds of incarnations such as avatāra, āveśa and aṃśa. That which has full power is avatāra; that which has power only for the time being is āveśa and partial incarnation in aṃśāvatāra.* The incarnations of Viṣṇu are countless. Hermits, Manus, Devas (gods) and sons of Manus are incarnations in part (aṃśāvatāras) of Viṣṇu. Complete avatāras are ten in numbers of which Balabhadra Rāma is not considered as an avatāra by some. Instead of him they place Buddha. (See full article at Story of Avatāra from the Puranic encyclopaedia by Vettam Mani)
Source
:
archive.org: Puranic Encyclopaedia
Avatāra (अवतार).—Of Hari, innumerable. Kṛṣṇa is the Lord himself. Metaphysics of.*
* Bhāgavata-purāṇa I. 3. 26 and 28, 30-39.
Source
:
Cologne Digital Sanskrit Dictionaries: The Purana Index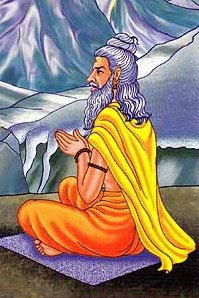 The Purana (पुराण, purāṇas) refers to Sanskrit literature preserving ancient India's vast cultural history, including historical legends, religious ceremonies, various arts and sciences. The eighteen mahapuranas total over 400,000 shlokas (metrical couplets) and date to at least several centuries BCE.
In Buddhism
Mahayana (major branch of Buddhism)
Avatāra means 'to enter', 'entering' or 'entrance'.
Source
:
Kunpal: Shantideva's Bodhisattva-charyavatara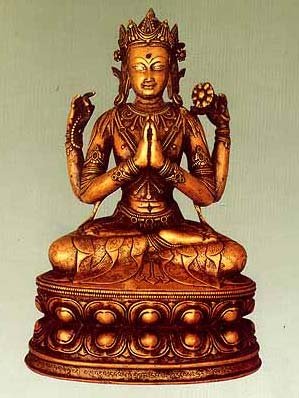 Mahayana (महायान, mahāyāna) is a major branch of Buddhism focusing on the path of a Bodhisattva (spiritual aspirants/ enlightened beings). Extant literature is vast and primarely composed in the Sanskrit language. There are many sūtras of which some of the earliest are the various Prajñāpāramitā sūtras.
India history and geogprahy
Avatāra.—(IE 7-1-2), 'ten'. Note: avatāra is defined in the "Indian epigraphical glossary" as it can be found on ancient inscriptions commonly written in Sanskrit, Prakrit or Dravidian languages.
Source
:
Cologne Digital Sanskrit Dictionaries: Indian Epigraphical Glossary
The history of India traces the identification of countries, villages, towns and other regions of India, as well as royal dynasties, rulers, tribes, local festivities and traditions and regional languages. Ancient India enjoyed religious freedom and encourages the path of Dharma, a concept common to Buddhism, Hinduism, and Jainism.
Languages of India and abroad
Pali-English dictionary
avatāra : (m.) descending; entering; plunging into.
Source
:
BuddhaSasana: Concise Pali-English Dictionary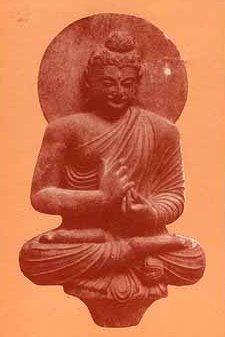 Pali is the language of the Tipiṭaka, which is the sacred canon of Theravāda Buddhism and contains much of the Buddha's speech. Closeley related to Sanskrit, both languages are used interchangeably between religions.
Marathi-English dictionary
avatāra (अवतार).—m (S) A descent upon earth of some deity under a human, bestial, or other form. There are particularly ten descents or incarnations of viṣṇu. viz. matsya, kūrma, varāha, nṛsiṃha, vāmana, paraśu- rāma, rāma, kṛṣṇa, buddha, kalkī. Of these nine are past. 2 fig. A term for a pious or distinguished person; for an atrocious, world-appalling villain; for a wild, violent, refractory child. 3 S Descending, descent. 4 With this word are formed some useful appellatives or descriptive names, answering to our Aristides (the just), Phocion (the good), Scipio (the chaste), Tarquin (the proud), Ulysses (the wise), Ӕneas (the pious), Hotspur &c.: as karṇāvatāra A name or designation for a man of extraordinary generosity; kṛṣṇāvatāra--for a man remarkable for sportiveness, gaiety, frolic, fan; dharmāvatāra--for a man of justice, virtue, goodness; bauddhāvatāra--for a man of silence, stillness, quietness; rāmāvatāra--for a man of chastity, purity, veracity; rudrāvatāra or yamāvatāra--for a man fierce, fiery, ferocious, terrible; vāmanāvatāra--for a man characterized by dwarfishness &c. a0 ghēṇēṃ or dharaṇēṃ To enter upon or take up an incarnation. Used of one who starts off into wild, violent, disorderly, dissolute conduct: or of one who displays any particular and extraordinary genius for. a0 hōṇēṃ or sampaṇēṃ g. of s. (To come to the end of one's incarnation.) To be reduced to indigence or obscurity.
Source
:
DDSA: The Molesworth Marathi and English Dictionary
avatāra (अवतार).—m Incarnation, descent upon earth of some deity. avatāra ghēṇēṃ Take up an incarnation. Start off into wild conduct. avatāra sampaṇēṃ Be reduced to indigence or insignificance.
Source
:
DDSA: The Aryabhusan school dictionary, Marathi-English
Marathi is an Indo-European language having over 70 million native speakers people in (predominantly) Maharashtra India. Marathi, like many other Indo-Aryan languages, evolved from early forms of Prakrit, which itself is a subset of Sanskrit, one of the most ancient languages of the world.
Sanskrit-English dictionary
Avatara (अवतर).—Descent शंसन्ति कार्यावतरं हि सन्तः (śaṃsanti kāryāvataraṃ hi santaḥ) N.3.53; Śi.1.43.
Derivable forms: avataraḥ (अवतरः).
--- OR ---
Avatāra (अवतार).—[ava-tṛ karaṇe ghañ]
1) Descent, alighting; descending or going down into; (fig) accepting, resorting to पाखण्डिपथावतारः (pākhaṇḍipathāvatāraḥ) Dk.47; advent, setting in; वसन्तावतारसमये (vasantāvatārasamaye) Ś.1.
2) Form, manifestation; मत्स्यादिभि (matsyādibhi)- >वतारैरवतारवताऽवसुधाम् (vatārairavatāravatā'vasudhām) Śaṅkara.
3) Descent of a deity upon earth, incarnation in general; कोऽप्येष संप्रति (ko'pyeṣa saṃprati) >वः पुरुषावतारः (vaḥ puruṣāvatāraḥ) U.5.33; धर्मार्थकाममोक्षाणामवतार इवाङ्गवान् (dharmārthakāmamokṣāṇāmavatāra ivāṅgavān) R.1.84; ऋष्यवतारोऽयं नृपतिः (ṛṣyavatāro'yaṃ nṛpatiḥ) Ks.7.18.
4) An incarnation of Viṣṇu; विष्णुर्येन दशावतारगहने क्षिप्तो महासंकटे (viṣṇuryena daśāvatāragahane kṣipto mahāsaṃkaṭe) Bh. 2.95. (There are ten incarnations of Viṣṇu; the following verse from Gīt. describes them; vedānuddharate jagannivahate bhūgolamudvibhrate daityaṃ dārayate baliṃ chalayate kṣatrakṣayaṃ kurvate | paulastyaṃ jayate halaṃ kalayate kāruṇyamātanvate mlecchānmūrchayate daśākṛtikṛte kṛṣṇāya tubhyaṃ namaḥ || matsyaḥ kūrmo varāhaśca narasiṃho'tha vāmanaḥ | rāmo rāmaśca kṛṣṇaśca buddhaḥ kalkī ca te daśa || Varāh. P.
5) Any new appearance, growth, rise; navāvatāraṃ kamalādivotpalam R. 3.36; parīvādanavāvatāraḥ 5.24; yauvanāvatāre K.289; Ve.3; Śānti.2.26;3.14; Ks.8.3;
6) Any distinguished person (who, in the language of respect, is called an avatāra or incarnation of a deity).
7) Aiming at object.
8) A landing place; रुद्धे गजेन सरितः सरुषावतारे (ruddhe gajena saritaḥ saruṣāvatāre) Śi.5.33.
9) A sacred bathing place.
1) Translation.
11) A pond, tank,
12) Introduction, preface.
13) Crossing; °रं लभ् (raṃ labh) To gain one's object (with gen.).
Derivable forms: avatāraḥ (अवतारः).
Source
:
DDSA: The practical Sanskrit-English dictionary
Avatāra (अवतार).—m. (= Pali otāra, esp. in meaning 4) [(1) as in Sanskrit, descent, appearance (on earth), e.g. Mv ii.263.6 °raṃ gacchati, appears, is born;] (2) entrance into, attainment of (a moral state), LV 182.10 -mahākaruṇāvatāra-tāṃ, state of attainment of great compassion; so, perhaps (or to 3), pratisaṃvid-avatāro and pratiśaraṇāvatāro, LV 35.16 and 17; Samādh 19.6 mahākaruṇāvatārābhimukhāni cittāni, thoughts tending to attainment of great compassion; (3) intellectual penetration, comprehension (compare avatarati): LV 423.2 and 11 and Gv 469.9 pratītyāvatāra-, penetration, comprehension of (origination by) dependence, see pratītya; LV 423.5 ekaviṣaya-sarvadharma-samatāvatāra-cakraṃ wheel of the comprehension of the equality of all substantial states as belonging to one sphere; followed in cpd. by (-jñāna)- kuśala or -kauśalya, clever(-ness) in (the knowledge of) the penetration of… (Tibetan ḥjug pa, entrance), -avatāra- kuśala Mvy 856, 858; -kauśalya RP 8.10; -avatāra- jñāna-kuśala LV 8.13; Mvy 835; -svabhāvāvatāra(-tā) RP 4.13, 15; in Mv i.47.6 = 81.15 meter (supported by some [Page071-b+ 71] readings of mss.) indicates reading jñānasāgar'avatāra nāyakā(ḥ), the cpd. agreeing with preceding mānasaṃ, (a mind) that penetrates into the ocean of knowledge; avatā- reṇa, by penetration, Gv 40.2; yathāsvam avatāraiḥ (so read) Gv 253.19; avatārataḥ Bbh 80.4; avatāraḥ Bbh 80.22; 81.6; -sukhopāyāvatāra-dharmadeśanatā Bbh 82.18, preaching doctrines that are capable of comprehension by easy means; mahāyāna-samudayāvatāra-nirdeśanām ava- tarati Dbh 56.14—15; (4) (way of) entrance, ingress in the sense of opportunity for hostile approach; weak spot, often as object of a form of labh or adhi-gam, find, obtain, the subject often being Māra the Evil One, so SP 145.3 (na ca tatra māraḥ pāpīyān) avatāraṃ lapsyate (om. WT with v.l.); esp. often in cpds. avatāra-prekṣin (compare Pali otārāpekkha), avatāra- (or raṃ) -gaveṣin, looking for, seeking a point of attack, these two often together and esp. with Māra as subject; SP 474.6 and 7 na…avatāraprekṣy avatāragaveṣy avatāraṃ lapsyate; SP 398.1 na… °raprekṣy…avatāraṃ lapsyate; LV 47.10 (verse) yasyāva- tāra (acc. sg.; so divide) labhate na manaḥ praduṣṭam; LV 260.18 avatāraprekṣī avatāragaveṣī (māraḥ, bodhi- sattvasya)…(19) na…avatāram adhyagacchat; Mv iii.298.16 °ram adhigantum; avatārārthī (= °ra-prekṣī) avatāraṃgaveṣī, of Māra, with reference to the Bodhisattva, Mv ii.241.5; of the daughters of Māra Mv iii.286.10; 299.4; avatāraprekṣī skhalitāṃ gaveṣī RP 18.10; avatāra- prekṣin also Mvy 5357; Divy 322.7; Śikṣ 152.9; śatruvad avatāraprekṣī 230.14; avatāragaveṣin Divy 322.7; (Māraḥ …) avatāraṃ labhiṣyati Samādh 22.35.
Source
:
Cologne Digital Sanskrit Dictionaries: Edgerton Buddhist Hybrid Sanskrit Dictionary
Avatāra (अवतार).—n.
(-raṃ) 1. Descent, especially of a deity from heaven; the appearance of any deity upon earth, but more particularly the incarnations of Vishnu in ten principal forms which are well known, viz. 1. The fish. 2. The tortoise. 3. The boar. 4. The man-lion. 5. The dwarf. 6. and 7. The two Ramas. 8. Krishna. 9. Budd'Ha and 10. Kalki. A pious or distinguished person, in the language of respect or flattery, is also called an Avatara, a descent or incarnation of the deity. 2. A Tirtha or sacred place. 3. Translation, translating 4. Descent. 5. Crossing. E. ava before, tṝ to cross, affix ghañ.
Source
:
Cologne Digital Sanskrit Dictionaries: Shabda-Sagara Sanskrit-English Dictionary
Sanskrit, also spelled संस्कृतम् (saṃskṛtam), is an ancient language of India commonly seen as the grandmother of the Indo-European language family. Closely allied with Prakrit and Pali, Sanskrit is more exhaustive in both grammar and terms and has the most extensive collection of literature in the world, greatly surpassing its sister-languages Greek and Latin.
Relevant definitions
Starts with: Avataraka, Avatarakatha, Avatarakritya, Avataram, Avataramala, Avataramantra, Avatarana, Avataranem, Avatarani, Avataranika, Avataraprekshin, Avatarati, Avatarayati.
Ends with (+38): Abhidhammavatara, Amshavatara, Anavatara, Ankavatara, Arcavatara, Archavatara, Balaramavatara, Balavatara, Bodhicaryavatara, Bodhicharyavatara, Bodhisattvacaryavatara, Bodhisattvacharyavatara, Buddhavatara, Dashavatara, Devavatara, Dharmavatara, Gangavatara, Hamsavatara, Ishvaravatara, Jalavatara.
Full-text (+72): Dashavatara, Narasimha, Kalki, Kalanki, Vamana, Amshavatara, Kurma, Nishkalanki Avatara, Dasharupabhrit, Karna, Ama, Avatarakatha, Purvvavatara, Purvavatara, Hayashiras, Janardana, Mudra-avatara, Karnaca-avatara, Abhinava, Sthala-mahatmya.
Relevant text
Search found 33 books and stories containing Avatara, Avatāra; (plurals include: Avataras, Avatāras). You can also click to the full overview containing English textual excerpts. Below are direct links for the most relevant articles: