Anya, Aṇya, Anyā: 11 definitions
Introduction
Anya means something in Hinduism, Sanskrit, Marathi. If you want to know the exact meaning, history, etymology or English translation of this term then check out the descriptions on this page. Add your comment or reference to a book if you want to contribute to this summary article.
In Hinduism
Purana and Itihasa (epic history)
Source
:
Cologne Digital Sanskrit Dictionaries: The Purana Index
1a) Anya (अन्य).—A son of Bhṛgu.*
1b) A rājaṛṣi, becoming a Brāhmaṇa.*
Source
:
JatLand: List of Mahabharata people and places
Anyā (अन्या) refers to the name of a River mentioned in the Mahābhārata (cf. VI.10.30). Note: The Mahābhārata (mentioning Anyā) is a Sanskrit epic poem consisting of 100,000 ślokas (metrical verses) and is over 2000 years old.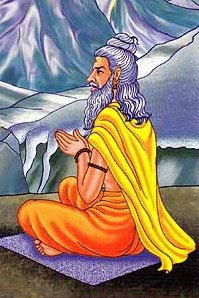 The Purana (पुराण, purāṇas) refers to Sanskrit literature preserving ancient India's vast cultural history, including historical legends, religious ceremonies, various arts and sciences. The eighteen mahapuranas total over 400,000 shlokas (metrical couplets) and date to at least several centuries BCE.
Chandas (prosody, study of Sanskrit metres)
Source
:
Shodhganga: a concise history of Sanskrit Chanda literature
Anyā (अन्या) refers to one of the 135 metres (chandas) mentioned by Nañjuṇḍa (1794-1868 C.E.) in his Vṛttaratnāvalī. Nañjuṇḍa was a poet of both Kannada and Sanskrit literature flourished in the court of the famous Kṛṣṇarāja Woḍeyar of Mysore. He introduces the names of these metres (eg., Anyā) in 20 verses.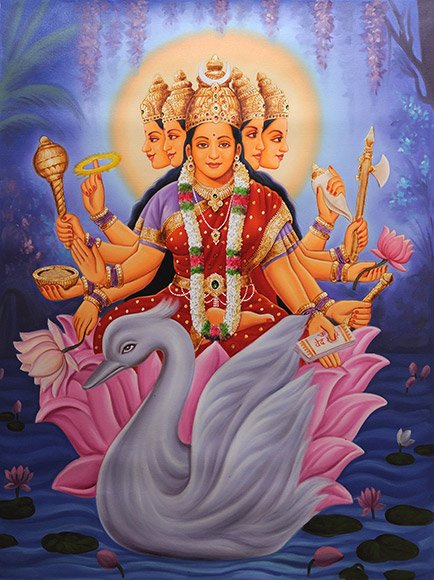 Chandas (छन्दस्) refers to Sanskrit prosody and represents one of the six Vedangas (auxiliary disciplines belonging to the study of the Vedas). The science of prosody (chandas-shastra) focusses on the study of the poetic meters such as the commonly known twenty-six metres mentioned by Pingalas.
Natyashastra (theatrics and dramaturgy)
Source
:
Shodhganga: The significance of the mūla-beras (natya)
Anya (अन्य) is an alternative name for Parakīya, which refers to a "heroine of good character" and represents one of the three kinds of "heroines" (nāyikā) in a dramatic representation, according to the Abhinaya-sara-samputa, as used within the classical tradition of Indian dance and performance, also known as Bharatanatyam.—In the depiction of any mood or sentiment, a dance performance or a dramatic representation takes the medium of the hero (nāyaka) and the heroine (nāyikā). The nāyikās (heroines) are generally classified into three types [viz., Anya or Parakīya].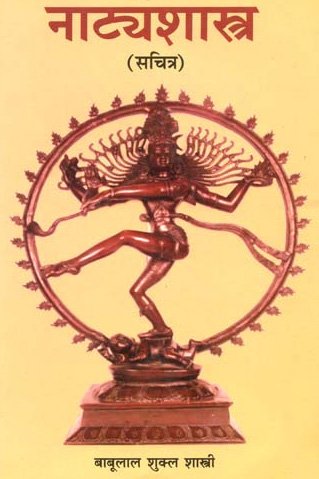 Natyashastra (नाट्यशास्त्र, nāṭyaśāstra) refers to both the ancient Indian tradition (śāstra) of performing arts, (nāṭya, e.g., theatrics, drama, dance, music), as well as the name of a Sanskrit work dealing with these subjects. It also teaches the rules for composing dramatic plays (nataka) and poetic works (kavya).
Languages of India and abroad
Marathi-English dictionary
Source
:
DDSA: The Molesworth Marathi and English Dictionary
anya (अन्य).—a (S) Another. 2 Other, different, diverse.
Source
:
DDSA: The Aryabhusan school dictionary, Marathi-English
anya (अन्य).—a Another; different.
Marathi is an Indo-European language having over 70 million native speakers people in (predominantly) Maharashtra India. Marathi, like many other Indo-Aryan languages, evolved from early forms of Prakrit, which itself is a subset of Sanskrit, one of the most ancient languages of the world.
Sanskrit-English dictionary
Source
:
DDSA: The practical Sanskrit-English dictionary
Aṇya (अण्य).—A kind of head of an arrow; Dhanur.
Derivable forms: aṇyam (अण्यम्).
--- OR ---
Anya (अन्य).—a. [an adhnyādi° ya; anyaḥ, nyasmai, °smāt; n. anyat &c.]
1) Another, different, other (bhinna); another, other (generally); स एव त्वन्यः क्षणेन भवतीति विचित्रमेतत् (sa eva tvanyaḥ kṣaṇena bhavatīti vicitrametat) Bh. 2.4; अन्यदेव भागधेयमेते निर्वपन्ति (anyadeva bhāgadheyamete nirvapanti) Ś.2; सर्वमन्यत् (sarvamanyat) everything else; किमुतान्यहिंस्राः (kimutānyahiṃsrāḥ) R.2.62; changed, altered; संप्रत्यन्ये वयम् (saṃpratyanye vayam) Bh.3.66 quite different persons; oft. in comp. अन्यसङ्गात्, अनन्यसाधारण (anyasaṅgāt, ananyasādhāraṇa) &c.
2) Other than, different from, else than (with abl. or as last member of comp.); नास्ति जीवितादन्यदभिमततरमिह सर्वजन्तूनाम् (nāsti jīvitādanyadabhimatataramiha sarvajantūnām) K.35; कोऽस्ति धन्यो मदन्यः (ko'sti dhanyo madanyaḥ) Bv.4.37; उत्थितं ददृशेऽन्यञ्च कबन्धेभ्यो न किंचन (utthitaṃ dadṛśe'nyañca kabandhebhyo na kiṃcana) R.12.49; किमन्यदस्याः परिषदः श्रुतिप्रसादनतः (kimanyadasyāḥ pariṣadaḥ śrutiprasādanataḥ) Ś.1; oft. used in addition to ऋते (ṛte) or विना (vinā); ऋते समुद्रादन्यः को विभर्ति वडवानलम् (ṛte samudrādanyaḥ ko vibharti vaḍavānalam) Pt.5.35; किं नु खलु मे प्रियादर्श- नादृते शरणमन्यत् (kiṃ nu khalu me priyādarśa- nādṛte śaraṇamanyat) Ś.3.
3) Another person, one different from self (opp. sva, ātmīya); वासश्च धृतमन्यैर्न धारयेत् (vāsaśca dhṛtamanyairna dhārayet) Ms.4.66.
4) Strange, unusual, extraordinary; अन्य एव स प्रकारः (anya eva sa prakāraḥ) K.168; अन्या जगद्धितमयी मनसः प्रवृत्तिः (anyā jagaddhitamayī manasaḥ pravṛttiḥ) Bv. 1.69; धन्या मृदन्यैव सा (dhanyā mṛdanyaiva sā) S. D.
5) Ordinary, any one; निरातङ्कः कन्यामन्योऽपि याचते (nirātaṅkaḥ kanyāmanyo'pi yācate) Mv.1.31; cf. इतर (itara).
6) Additional, new, more; अन्यान् दशसुवर्णान्प्रयच्छ (anyān daśasuvarṇānprayaccha) Mk.2 another ten (coins); अन्यदन्यन्नलिनदलशयनम् (anyadanyannalinadalaśayanam) K.157 new and new (changing every now and then); अन्यस्मिन् दिवसे (anyasmin divase) another day; one of a number (with gen.); अन्यच्च (anyacca) moreover, besides, and again (used to connect sentences together); एक- अन्य (eka- anya) the one-the other; एकः सख्यास्तव सह मया वामपादाभिलाषी । काङ्क्षन्त्यन्यो वदनमदिरां दौहृदच्छद्मनास्याः (ekaḥ sakhyāstava saha mayā vāmapādābhilāṣī | kāṅkṣantyanyo vadanamadirāṃ dauhṛdacchadmanāsyāḥ) Me.8; see under एक (eka) also; अन्य-अन्य (anya-anya) one another; अन्यः करोति अन्यो भुङ्क्ते (anyaḥ karoti anyo bhuṅkte) one does, another suffers; अन्यन्मुखे अन्यन्निर्वहणे (anyanmukhe anyannirvahaṇe) Mu.5; अन्यदुग्तं जातमन्यत् (anyadugtaṃ jātamanyat) Ms.9.4,99; 8.24; कर्णे लगति चान्यस्य प्राणैरन्यो वियुज्यते (karṇe lagati cānyasya prāṇairanyo viyujyate) Pt.1.35; अन्यदुच्छृङ्खलं सत्त्वमन्यच्छास्त्र- नियन्त्रितं (anyaducchṛṅkhalaṃ sattvamanyacchāstra- niyantritaṃ) Śi.2.62; अन्य-अन्य-अन्य (anya-anya-anya) &c. one, another, third, fourth &c., जल्पन्ति सार्धमन्येन पश्यन्त्यन्यं सविभ्रमाः । हृद्गतं चिन्त- यन्त्यन्यं प्रियः को नाम योषिताम् (jalpanti sārdhamanyena paśyantyanyaṃ savibhramāḥ | hṛdgataṃ cinta- yantyanyaṃ priyaḥ ko nāma yoṣitām) Pt.1.135; मनस्यन्यद्ववचस्यन्यत् कार्यमन्यद् दुरात्मनाम् (manasyanyadvavacasyanyat kāryamanyad durātmanām) H.1.97.; (in pl.) केचित्-अन्ये (kecit-anye) someothers; एके-अन्ये-तथान्ये (eke-anye-tathānye) (bījameke praśaṃsanti kṣetramanye manīṣiṇaḥ | bījakṣetre tathaivānye tatreyaṃ tu vyavasthitiḥ ||) Ms.1.7;4.9;12.123. [cf. L. alius; Gr. allos for aljos, Zend anya].
--- OR ---
Anyā (अन्या).—a. Ved. Not drying up, inexhaustible; इन्द्रं धेनुं सुदुघामन्याम् (indraṃ dhenuṃ sudughāmanyām) Rv.8.1.1.
Source
:
Cologne Digital Sanskrit Dictionaries: Shabda-Sagara Sanskrit-English Dictionary
Anya (अन्य).—mfn. (-nyaḥ-nyā-nyat) 1. Other, different. 2. Unlike. E. anya to live, and yak aff.
Source
:
Cologne Digital Sanskrit Dictionaries: Cappeller Sanskrit-English Dictionary
Anya (अन्य).—([neuter] anyad) another, other, else, different from ([ablative]).
— anyacca and something else, i.e. further, again. anya (or eka)—anya the one—the other.
Source
:
Cologne Digital Sanskrit Dictionaries: Monier-Williams Sanskrit-English Dictionary
1) Anya (अन्य):—1. anya (3), am, n. inexhaustibleness (as of the milk of cows), [Atharva-veda xii, 1, 4] (cf. anyā.).
2) 2 as, ā, at other, different
3) other than, different from, opposed to ([ablative] or in [compound])
4) another
5) another person
6) one of a number
7) anya anya or eka anya, the one, the other
8) anyac ca, and another, besides, moreover
9) cf. [Zend] anya; [Armenian] ail; [Latin] alius; [Gothic] aljis, Theme alja; [Greek] ἄλλος for ἄλγο-ς; cf. also ἔνιοι.
10) Anyā (अन्या):—(3) f. inexhaustible (as the milk of a cow), [Ṛg-veda viii, 1, 10 and 27, 11; Sāma-veda]
Sanskrit, also spelled संस्कृतम् (saṃskṛtam), is an ancient language of India commonly seen as the grandmother of the Indo-European language family. Closely allied with Prakrit and Pali, Sanskrit is more exhaustive in both grammar and terms and has the most extensive collection of literature in the world, greatly surpassing its sister-languages Greek and Latin.
See also (Relevant definitions)
Starts with (+185): Anyabandhu, Anyabhava, Anyabhavya, Anyabhrit, Anyabhrita, Anyabija, Anyabijaja, Anyabijasamudbhava, Anyacca, Anyacchayayoni, Anyacetas, Anyachcha, Anyachitta, Anyacitta, Anyada, Anyadaivata, Anyadaivatya, Anyadartha, Anyadasha, Anyadashis.
Ends with (+527): Abhirakanya, Abhivanya, Abhyanjanya, Abhyavadanya, Abrahmanya, Abrahyanya, Acaitanya, Acaranya, Achaitanya, Adanya, Adavanya, Adhanya, Adhikaranya, Adhishavanya, Adhvanya, Adhyardhapanya, Adrikanya, Aganya, Agradhanya, Agraganya.
Full-text (+217): Anyonya, Anyajata, Anyagamin, Anyatha, Anyatama, Anyata, Anyatas, Anyaka, Anyaja, Anyadrish, Ananyavritti, Anyadhi, Anyabhrit, Anyabhrita, Anyadriksha, Anyadiya, Anyataka, Anyartha, Anyodarya, Anyavada.
Relevant text
Search found 32 books and stories containing Anya, Aṇya, Anyā; (plurals include: Anyas, Aṇyas, Anyās). You can also click to the full overview containing English textual excerpts. Below are direct links for the most relevant articles: