Upa: 7 definitions
Introduction
Upa means something in Buddhism, Pali, Hinduism, Sanskrit, Marathi. If you want to know the exact meaning, history, etymology or English translation of this term then check out the descriptions on this page. Add your comment or reference to a book if you want to contribute to this summary article.
In Buddhism
Theravada (major branch of Buddhism)
Source
:
Buddhist Information: A Survey of Paramattha Dhammas
Upa means first;
Theravāda is a major branch of Buddhism having the the Pali canon (tipitaka) as their canonical literature, which includes the vinaya-pitaka (monastic rules), the sutta-pitaka (Buddhist sermons) and the abhidhamma-pitaka (philosophy and psychology).
Languages of India and abroad
Pali-English dictionary
Source
:
Sutta: The Pali Text Society's Pali-English Dictionary
Upa-, (Vedic upa; Av. upa on, up; Gr. u(pό under, u(pέr over; Lat. sub fr. *(e)ks-upo; Goth. uf under & on; Ohg. ūf = Ags. up = E. up; Oir. fo under. See also upari) prefix denoting nearness or close touch (cp. similarly ā), usually with the idea of approach from below or rest on top, on, upon, up, by.—In compn. a upa is always contracted to upa, e.g. devūpaṭṭhāna, lokûpaga, puññûpatthambhita.—Meanings: (1) (Rest): on upon, up —: °kiṇṇa covered over; °jīvati live on (cp. anu°); °tthambhita propped up, sup-ported; °cita heaped up, ac-cumulated; °dhāreti hold or take up; °nata bent on; °nissaya foundation; °nissita depending on etc.—(2) (Aim): (out) up to (the speaker or hearer); cp. the meanings developed out of this as "higher, above" in upara, upari, upama = Lat. superus, supremus E. g. °kaḍḍhati drag on to; °kappati come to, accrue; °kappana ad-ministering; °kāra service to; °kkhata administered; °gacchati go to, ap-proach (cp. upâtigacchati); °disati ad-vise; °dhāvati run up to: °nadati to sound out; °nikkhamati come out up to; °nisevita gone on to or after; °neti bring on to; etc.—(3) (Nearness): close by, close to, near, "ad-"; e.g. °kaṇṇaka close to the ear; °cāra ap-plication; °ṭṭhāna at-tending; ṭṭhita ap-proached; °tiṭṭhati stand by, look after; °dduta urged; °nāmeti place close to; °nibandhati tie close to; °nisīdati sit close to or down by.—(4) (Intensive use): quite, altogether, "up"; e.g. °antika quite near; °chindati cut up.—(5) (Diminutive use as in Lat. subabsurdus; Gr. u(poλeukos whitish; Oir. fo-dord; Cymr. go-durdd murmur): nearly, about, somewhat, a little, secondary, by —, miniature, made after the style of, e.g. °aḍḍha about half; °kacchaka like a little hollow; °kaṇḍakin (= °paṇḍukin? whitish); °deva a minor god; °nibha somewhat similar to; °nila bluish; upapurohita minor priest; uparajja viceroyalty; upalohitaka, uparopa; °vana a little forest. etc. Note. The nearest semantie affinity of upa is ā°. (Page 138)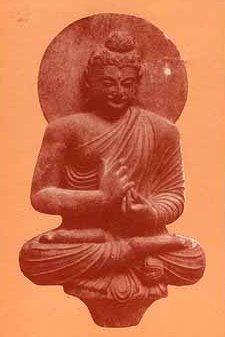 Pali is the language of the Tipiṭaka, which is the sacred canon of Theravāda Buddhism and contains much of the Buddha's speech. Closeley related to Sanskrit, both languages are used interchangeably between religions.
Marathi-English dictionary
Source
:
DDSA: The Molesworth Marathi and English Dictionary
upa (उप).—S A particle and prefix implying I. Vicinity or assemblage: (near, by the side of, with.) II. Inferiority: (less, minor, secondary.) III. Excess: (over, above, beyond.) IV. Likeness or resemblance. V. It is often redundant.
Source
:
DDSA: The Aryabhusan school dictionary, Marathi-English
upa (उप).—A particle and prefix implying vi- cinity; inferiority, excess, likeness.
Marathi is an Indo-European language having over 70 million native speakers people in (predominantly) Maharashtra India. Marathi, like many other Indo-Aryan languages, evolved from early forms of Prakrit, which itself is a subset of Sanskrit, one of the most ancient languages of the world.
Sanskrit-English dictionary
Source
:
DDSA: The practical Sanskrit-English dictionary
Upa (उप).—ind.
1) As a prefix to verbs and nouns it expresses towards, near to, by the side of, with, under, down (opp. apa). According to G. M. the following are its senses :-उप सामीप्यसामर्थ्यव्याप्त्याचार्यकृतिमृतिदोषदानक्रियावीप्सा- रम्भाध्ययनबुजनेषु (upa sāmīpyasāmarthyavyāptyācāryakṛtimṛtidoṣadānakriyāvīpsā- rambhādhyayanabujaneṣu) :-(1) nearness, contiguity उपविशति, उपगच्छति (upaviśati, upagacchati) goes near; (2) power, ability उपकरोति (upakaroti); (3) pervasion उपकीर्ण (upakīrṇa); (4) advice, instructing as by a teachar उपदिशति, उपदेश (upadiśati, upadeśa); (5) death, extinction, उपरत (uparata); (6) defect, fault उपघात (upaghāta); (7) giving उपनयति, उपहरति (upanayati, upaharati); (8) action, effort उप त्वानेष्ये (upa tvāneṣye); (9) beginning, commencement उपक्रमते, उपक्रम (upakramate, upakrama); (1) study उपाध्यायः (upādhyāyaḥ); (11) reverence, worship उपस्थानम्, उपचरति पितरं पुत्रः (upasthānam, upacarati pitaraṃ putraḥ). It is also said to have the senses of disease, ornament, command, reproof, killing, wish, resemblance &c.
2) As unconnected with verbs and prefixed to nouns, it expresses direction towards, nearness, resemblance, relationship, contiguity in space, number, time, degree &c., but generally involving the idea of subordination or inferiority; उपकनिष्ठिका (upakaniṣṭhikā) the finger next to the little finger; उपपुराणम् (upapurāṇam) a secondary Purāṇa; उपगुरुः (upaguruḥ) an assistant master; उपाध्यक्षः (upādhyakṣaḥ) a vice-president. It usually, however, forms Avyayī. comp. in these senses; उपगङ्गम् (upagaṅgam) = गङ्गायाः समीपे (gaṅgāyāḥ samīpe); उपकूलम्, °वनम् (upakūlam, °vanam) &c.; these are again compounded with other words; उपकूपजलाशयः (upakūpajalāśayaḥ); उपकण्ठ- निवासिनी (upakaṇṭha- nivāsinī). Prefixed to proper nouns it means a 'younger brother'; उपेन्द्रः (upendraḥ).
3) With numerals it forms संख्याबहुव्रीहि (saṃkhyābahuvrīhi) and means 'nearly', 'almost'; उपत्रिंशाः (upatriṃśāḥ) nearly thirty; उपविंशाः (upaviṃśāḥ) about twenty &c.
4) As a separable preposition (a) with acc. when it means inferiority उपोधिकेच (upodhikeca) (P.I. 4.87) उपहरिं सुराः (upahariṃ surāḥ) Sk. the gods are under i. e. are inferior to Hari; शक्रादय उपाच्युतम् (śakrādaya upācyutam) Vop. (b) With loc. it expresses (1) over, above, superior to; उपनिष्के कार्षापणम्, उपपरार्धे हरेर्गुणाः (upaniṣke kārṣāpaṇam, upaparārdhe harerguṇāḥ); (2) addition; (3) near to, towards, in the direction of, under; (4) at, on, upon; (5) upto, in, above; e. g. उप सानुषु (upa sānuṣu) on or above the peaks; वयो न वसतीरुप (vayo na vasatīrupa); or sometimes (c) with the instr.; with, at the same time with, according to.
5) As a separable adverb it is rarely used in the senses of further, moreover. उपसन्नेऽधिके हीने सादृश्यप्रतियत्नयोः ॥ तद्योगव्याप्तिपूजासु शक्तावारम्भदानयोः ॥ दक्षिणाचार्यकरणदोषाख्यानात्ययेषु च (upasanne'dhike hīne sādṛśyapratiyatnayoḥ || tadyogavyāptipūjāsu śaktāvārambhadānayoḥ || dakṣiṇācāryakaraṇadoṣākhyānātyayeṣu ca) | [cf. Gr. hupo; L. sub; Goth. up; Germ. ob.].
Source
:
Cologne Digital Sanskrit Dictionaries: Shabda-Sagara Sanskrit-English Dictionary
Upa (उप).—ind. A particle and prefix to verbs and other words implying, 1. Excess, (over, above, &c.;) 2. Vicinity or assemblage, (near, by the side of, with, together with;) 3. Inferiority. (lesser, secondary, &c.;) 4. Likeness, resemblance; 5. Disease, extinction; 6. Ornament; 7. Command; 8. Reproof; 9. Astonishing; 10. Giving; 11. Killing; 12. Diffusion; 13. Wish, desire; 14. Effort, exertion, &c. as upakarttuṃ to assist; upagantuṃ to approach; upadeṣṭuṃ to advice; upalabdhuṃ to revile; upasthātuṃ to worship; also upapurāṇaṃ an inferior or minor Purana, upakumbhaṃ near the water-pot, upagaṅgaṃ upon the Ganges, upakāntaṃ near or with a lover, upāgni in the vicinity of fire.
Sanskrit, also spelled संस्कृतम् (saṃskṛtam), is an ancient language of India commonly seen as the grandmother of the Indo-European language family. Closely allied with Prakrit and Pali, Sanskrit is more exhaustive in both grammar and terms and has the most extensive collection of literature in the world, greatly surpassing its sister-languages Greek and Latin.
See also (Relevant definitions)
Starts with (+2617): Upa-rinkh, Upabaddha, Upabahu, Upabandh, Upabandha, Upabarha, Upabarhaṇa, Upabarhiṇa, Upabbajati, Upabbuliha, Upabda, Upabdi, Upabdimat, Upabhaksh, Upabhakshita, Upabhanga, Upabhasha, Upabheda, Upabhigada, Upabhoga.
Ends with (+599): Abhirupa, Abhrarupa, Acidrupa, Acintyarupa, Adbhutarupa, Adhararupa, Adhupa, Adirupa, Adrishtarupa, Advara Rupa, Agamyarupa, Agarastupa, Agatyarupa, Aghoraghorarupa, Agnirupa, Agocaraggahika Rupa, Ahara Rupa, Ahetuka Rupa, Ahorupa, Ajjattika Rupa.
Full-text (+2007): Upas, Upaprach, Upakhyana, Upacarita, Upapati, Vyupas, Upaghata, Upalambha, Upanad, Upashri, Uparama, Upasti, Upasitri, Upavritti, Upalabdhavya, Upagamya, Upalabhya, Upalambhana, Upakarman, Upalabdha.
Relevant text
Search found 52 books and stories containing Upa, Upā, Ūpā; (plurals include: Upas, Upās, Ūpās). You can also click to the full overview containing English textual excerpts. Below are direct links for the most relevant articles: