Kva; 3 Definition(s)
Introduction
Kva means something in Hinduism, Sanskrit, Buddhism, Pali. If you want to know the exact meaning, history, etymology or English translation of this term then check out the descriptions on this page. Add your comment or reference to a book if you want to contribute to this summary article.
Languages of India and abroad
Pali-English dictionary
kva : (ind.) where ?
Source
:
BuddhaSasana: Concise Pali-English Dictionary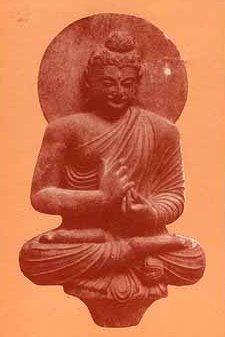 Pali is the language of the Tipiṭaka, which is the sacred canon of Theravāda Buddhism and contains much of the Buddha's speech. Closeley related to Sanskrit, both languages are used interchangeably between religions.
Sanskrit-English dictionary
Kva (क्व).—ind.
1) Whither, where; क्व तेऽन्योन्यं यत्नाः क्व च नु गहनाः कौतुकरसाः (kva te'nyonyaṃ yatnāḥ kva ca nu gahanāḥ kautukarasāḥ) U.6.33; क्व-क्व (kva-kva) when repeated in co-ordinate sentences imply 'great difference' or 'incougruity'; क्व रुजा हृदयप्रमाथिनी क्व च ते विश्वसनीयमायुधम् (kva rujā hṛdayapramāthinī kva ca te viśvasanīyamāyudham) M.3.2; क्व सूर्य- प्रभवो वंशः क्व चाल्पविषया मतिः (kva sūrya- prabhavo vaṃśaḥ kva cālpaviṣayā matiḥ) R.1.2; Ki.1.6; Ś.2.19.
2) Sometimes क्व (kva) is used in the sense of the loc. of किम् (kim); क्व प्रदेशे (kva pradeśe) i. e. कस्मिन्प्रदेशे (kasminpradeśe). क्वचन (kvacana) Somewhere; क्वचन पतनयोग्यं देशमन्विष्यताधः (kvacana patanayogyaṃ deśamanviṣyatādhaḥ) N.; यत्र क्वचन वत्स्यामि (yatra kvacana vatsyāmi) Bhāg.1.17.36. न-क्व-च (na-kva-ca) Nowhere, never; नानुभूतं क्व चानेन देहेनादृष्टमश्रुतम् (nānubhūtaṃ kva cānena dehenādṛṣṭamaśrutam) Bhāg.4. 29.65. न क्वचन (na kvacana) Nowhere; Mb.14. (a) With a following अपि (api) it means (1) somewhere, anywhere; (2) sometimes. (b) With a following चित् (cit) it means (1) in some places; प्रस्निग्धाः क्वचिदिङ्गुदीफलभिदः सूच्यन्त एवोपलाः (prasnigdhāḥ kvacidiṅgudīphalabhidaḥ sūcyanta evopalāḥ) Ś.1.14; Ṛs.1.2. R.1.41; (2) in some cases; क्वचिद् गोचरः क्वचिन्न गोचरोऽर्थः (kvacid gocaraḥ kvacinna gocaro'rthaḥ). क्वचित्-क्वचित् (kvacit-kvacit) (a) in one place-in another place, here-here; क्वचिद्वीणावाद्यं क्वचिदपि च हाहेति रुदितम् (kvacidvīṇāvādyaṃ kvacidapi ca hāheti ruditam) Bh.3.125,1.4. (b) now-now (referring to time); क्वचित् पथा संचरते सुराणां क्वचित् घनानां पततां क्वचिच्च (kvacit pathā saṃcarate surāṇāṃ kvacit ghanānāṃ patatāṃ kvacicca) R.13.19.
Source
:
DDSA: The practical Sanskrit-English dictionary
Kva (क्व).—ind. Where, in what place or degree.
Source
:
Cologne Digital Sanskrit Dictionaries: Shabda-Sagara Sanskrit-English Dictionary
Sanskrit, also spelled संस्कृतम् (saṃskṛtam), is an ancient language of India commonly seen as the grandmother of the Indo-European language family. Closely allied with Prakrit and Pali, Sanskrit is more exhaustive in both grammar and terms and has the most extensive collection of literature in the world, greatly surpassing its sister-languages Greek and Latin.
Relevant definitions
Starts with (+7): Kvachit, Kvachitka, Kvaci, Kvacit, Kvacita, Kvacitka, Kvadaka, Kvakara, Kvana, Kvanana, Kvanat, Kvangu, Kvanita, Kvanitavenu, Kvanitekshana, Kvarap, Kvasu, Kvath, Kvatha, Kvathana.
Ends with: Agnipakva, Apakva, Aparipakva, Avipakva, Ayakva, Kalapakva, Kandupakva, Nishpakva, Pakva, Paripakva, Pikva, Raikva, Rikva, Samgrihitapakva, Shakva, Snehapakva, Sthalipakva, Supakva, Turakva, Vipakva.
Full-text (+58): Kvatya, Vyaviddha, Niranubandhaka, Tavakina, Durbodha, Opalipyate, Hridayapramathin, Suryaprabhava, Abodha, Papakrit, Anirdishta, Tavaka, Vipravasa, Harinaka, Uttarakoshala, Gavalgani, Vaiyakarana, Vinikri, Ashvarohaniya, Samnivishta.
Relevant text
Search found 19 books and stories containing Kva; (plurals include: Kvas). You can also click to the full overview containing English textual excerpts. Below are direct links for the most relevant articles:
Verse 907 < [Chapter 16 - Examination of the Import of Words]
Verse 635 < [Chapter 11 - On 'Quality' as a Category]
Verse 935 < [Chapter 16 - Examination of the Import of Words]