Avakasa, Avakāśa, Avakāsa, Avakasha: 13 definitions
Introduction
Avakasa means something in Hinduism, Sanskrit, Buddhism, Pali, the history of ancient India, Marathi. If you want to know the exact meaning, history, etymology or English translation of this term then check out the descriptions on this page. Add your comment or reference to a book if you want to contribute to this summary article.
The Sanskrit term Avakāśa can be transliterated into English as Avakasa or Avakasha, using the IAST transliteration scheme (?).
In Hinduism
Vyakarana (Sanskrit grammar)
Source
:
Wikisource: A dictionary of Sanskrit grammar
Avakāśa (अवकाश).—Occasion; possibility of application; cf. इको गुणवृद्धी इत्यस्यावकाशः। चयनं चायकः लवनं लावकः इति । इहोभयं प्राप्नोति (iko guṇavṛddhī ityasyāvakāśaḥ| cayanaṃ cāyakaḥ lavanaṃ lāvakaḥ iti | ihobhayaṃ prāpnoti) | मेद्यति । मार्ष्टीति । (medyati | mārṣṭīti |) M. Bh. on I.1.3. Vārt. 6.
Vyakarana (व्याकरण, vyākaraṇa) refers to Sanskrit grammar and represents one of the six additional sciences (vedanga) to be studied along with the Vedas. Vyakarana concerns itself with the rules of Sanskrit grammar and linguistic analysis in order to establish the correct context of words and sentences.
Ayurveda (science of life)
Source
: Wisdom Library: Raj Nighantu
Avakāśa (अवकाश) is a synonym for Deśa ("region"), according to the second chapter (dharaṇyādi-varga) of the 13th-century Raj Nighantu or Rājanighaṇṭu (an Ayurvedic encyclopedia). The Dharaṇyādi-varga covers the lands [viz., Avakāśa], soil, mountains, jungles and vegetation's relations between trees and plants and substances, with their various kinds.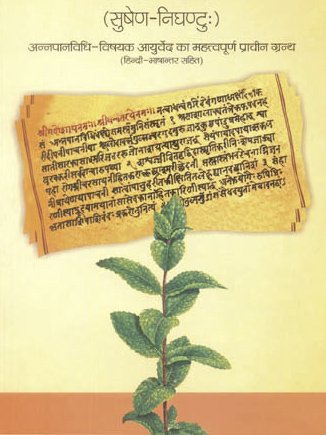 Āyurveda (आयुर्वेद, ayurveda) is a branch of Indian science dealing with medicine, herbalism, taxology, anatomy, surgery, alchemy and related topics. Traditional practice of Āyurveda in ancient India dates back to at least the first millenium BC. Literature is commonly written in Sanskrit using various poetic metres.
India history and geogprahy
Source
:
Cologne Digital Sanskrit Dictionaries: Indian Epigraphical Glossary
Avakāśa.—(Ep. Ind., Vol. IV, p. 347, note 5), 'opportunity for a grammatical rule taking effect'. Note: avakāśa is defined in the "Indian epigraphical glossary" as it can be found on ancient inscriptions commonly written in Sanskrit, Prakrit or Dravidian languages.
The history of India traces the identification of countries, villages, towns and other regions of India, as well as royal dynasties, rulers, tribes, local festivities and traditions and regional languages. Ancient India enjoyed religious freedom and encourages the path of Dharma, a concept common to Buddhism, Hinduism, and Jainism.
Languages of India and abroad
Pali-English dictionary
Source
:
BuddhaSasana: Concise Pali-English Dictionary
avakāsa : (m.) chance; room; opportunity.
Source
:
Sutta: The Pali Text Society's Pali-English Dictionary
Avakāsa, & okāsa (ava + kāś to shine, cp. Sk. avakāśa) 1. "appearance": akkhuddâvakāso dassanāya not little (or inferior) to behold (of appearance) D. I, 114; ariyāvakāsa appearing noble or having the app. of an Aryan J. V, 87; katâvakāsa put into appearance Vv 229.—2. "opportunity": kata° given leave D. I, 276 Sn. 1030; anavakāsakārin not giving occasion Miln. 383.—anavakāsa not having a chance or opportunity (to happen), impossible; always in ster. phrase aṭṭhānaṃ etaṃ anavakāso Vin. II, 199; A. I, 26; V, 169; Pug. 11, 12; PvA. 28. (Page 81)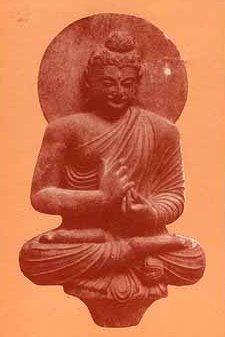 Pali is the language of the Tipiṭaka, which is the sacred canon of Theravāda Buddhism and contains much of the Buddha's speech. Closeley related to Sanskrit, both languages are used interchangeably between religions.
Marathi-English dictionary
Source
:
DDSA: The Molesworth Marathi and English Dictionary
avakāśa (अवकाश).—m (S) Leisure; unoccupied or unpressing time. 2 Space or room. 3 Interval; intermediate space or time; time yet wanting or short of. a0 dharaṇēṃ To wait a while; to stop a little.
Source
:
DDSA: The Aryabhusan school dictionary, Marathi-English
avakāśa (अवकाश).—m Leisure. Interval. Space or rooms.
Marathi is an Indo-European language having over 70 million native speakers people in (predominantly) Maharashtra India. Marathi, like many other Indo-Aryan languages, evolved from early forms of Prakrit, which itself is a subset of Sanskrit, one of the most ancient languages of the world.
Sanskrit-English dictionary
Source
:
DDSA: The practical Sanskrit-English dictionary
Avakāśa (अवकाश).—1 Occasion, opportunity; ताते चापद्वितीये वहति रणधुरां को भयस्यावकाशः (tāte cāpadvitīye vahati raṇadhurāṃ ko bhayasyāvakāśaḥ) Ve.3.7; उत्तरावकाशमपाहरन्त्या (uttarāvakāśamapāharantyā) K.24,265; साहाय्यदानावकाशः (sāhāyyadānāvakāśaḥ) DK.96; M.3.13; M.2; oft. used with लभ् (labh) in the sense of 'to get an opportunity or scope for action'; लब्धावकाशोऽविध्यन्मां तत्र दग्धो मनोभवः (labdhāvakāśo'vidhyanmāṃ tatra dagdho manobhavaḥ) Ks.1.41.
2) (a) Place, space, room; अवकाशं किलोदन्वान्रामायाभ्यर्थितो ददौ (avakāśaṃ kilodanvānrāmāyābhyarthito dadau) R.4.58; अन्यमवकाशम- वगाहे (anyamavakāśama- vagāhe) V.4; Ms.3.27; यथावकाशं नी (yathāvakāśaṃ nī) to take to its proper place, R.6.14; अस्माकमस्ति न कथांचिदिहावकाशः (asmākamasti na kathāṃcidihāvakāśaḥ) Pt.4.8; अवकाशो विविक्तोऽयं महानद्योः समागमे (avakāśo vivikto'yaṃ mahānadyoḥ samāgame) Rām.; सदोषावकाश इव ते वाक्यशेषः (sadoṣāvakāśa iva te vākyaśeṣaḥ) V.3 your unfinished sentence shows that there is room to find fault. (
1) ) Footing, admission, scope, access, entrance; (chāyā) शुद्धे तु दर्पणतले सुलभावकाशा (śuddhe tu darpaṇatale sulabhāvakāśā) Ś.7.32; oft. used in these senses with लभ् (labh); लब्धावकाशा मे प्रार्थना, लब्धावकाशो मे मनोरथः (labdhāvakāśā me prārthanā, labdhāvakāśo me manorathaḥ) Ś.1; शोकावेगदूषिते मे मनसि विवेक एव नावकाशं लभते (śokāvegadūṣite me manasi viveka eva nāvakāśaṃ labhate) Prab.; also with कृ (kṛ) or दा (dā) 'to make room for', 'admit', 'give way to'; असौ हि दत्त्वा तिमिरावकाशम् (asau hi dattvā timirāvakāśam) Mk.3.6; तस्माद्देयो विपुलमतिभिर्नावकाशोऽधमानाम् (tasmāddeyo vipulamatibhirnāvakāśo'dhamānām) Pt.1.366; शयने दत्तोऽवकाशः (śayane datto'vakāśaḥ) Amaru.21; अदत्तावकाशो मत्सरस्य (adattāvakāśo matsarasya) K.45 not swayed by malice; Ms.9.271; Y.2.276; ददौ च निजचित्तेऽपि सोवकाशं मनोभुवः (dadau ca nijacitte'pi sovakāśaṃ manobhuvaḥ) Ks.2.71; K.132,141,27; Ratn. 2.13; अवकाशं रुध् (avakāśaṃ rudh) to obstruct, hinder or impede; नयनसलिलोत्पीडरुद्धावकाशाम् (nayanasalilotpīḍaruddhāvakāśām) (nidrām) Me.92.
3) Interval, intermediate space or time.
4) An aperture, opening.
5) A glance cast on anything.
6) Name of certain verses during the recitation of which the eyes must be fixed upon certain objects.
Derivable forms: avakāśaḥ (अवकाशः).
Source
:
Cologne Digital Sanskrit Dictionaries: Edgerton Buddhist Hybrid Sanskrit Dictionary
Avakāśa (अवकाश).—(1) in Sanskrit meaning, room, space, but nt. instead of m., Lalitavistara 367.20 (verse) nābhūd °śam asmin; Rāṣṭrapālaparipṛcchā 31.4 teṣv °śam asti (or assume m as 'Hiatus-bridger'?); see also an-avakāśa; (2) appearance, in akṣudrāvakāśa, q.v.; (3) see an-avakāśa, an-okāśa.
Source
:
Cologne Digital Sanskrit Dictionaries: Shabda-Sagara Sanskrit-English Dictionary
Avakāśa (अवकाश).—m.
(-śaḥ) 1. Leisure, opportunity. 2. Interval, space. 3. An open or wide space. 4. A receptacle, a repository, a place in which any thing is kept. 5. A place, a spot, a situation. E. ava between, &c. kāśa to shine, ac aff.
Source
:
Cologne Digital Sanskrit Dictionaries: Benfey Sanskrit-English Dictionary
Avakāśa (अवकाश).—[ava-kāś + a], m. 1. Space, room, [Mānavadharmaśāstra] 3, 207. 2. Interval. 3. Opportunity, [Rāmāyaṇa] 5, 9, 28; [Pañcatantra] iii. [distich] 263 (264), cf. viṣaya.
Source
:
Cologne Digital Sanskrit Dictionaries: Cappeller Sanskrit-English Dictionary
Avakāśa (अवकाश).—[masculine] open place, space, room, free course or scope, interval, while, time. opportunity of ([genetive]).
Source
:
Cologne Digital Sanskrit Dictionaries: Monier-Williams Sanskrit-English Dictionary
1) Avakāśa (अवकाश):—[=ava-kāśa] [from ava-kāś] m. (ifc. f(ā). ) place, space
2) [v.s. ...] room, occasion, opportunity, (avakāsāṃ √1. kṛ or dā to make room, give way, admit, [Śatapatha-brāhmaṇa] etc.; avakāśaṃ √labh or āp, to get a footing, obtain a favourable opportunity, [Śakuntalā] etc.; to find scope, happen take place; avakāśaṃ √rudh, not to give way, hinder, [Meghadūta]).
3) [v.s. ...] aperture, [Suśruta] (śena [instrumental case] ind. between, [Pbr.])
4) [v.s. ...] intermediate time, [Śatapatha-brāhmaṇa]
5) [v.s. ...] 'a glance cast on anything', Name of certain verses, during the recitation of which the eyes must be fixed on particular objects (which therefore are called avakāśya q.v.), [Śatapatha-brāhmaṇa; Kātyāyana-śrauta-sūtra]
Sanskrit, also spelled संस्कृतम् (saṃskṛtam), is an ancient language of India commonly seen as the grandmother of the Indo-European language family. Closely allied with Prakrit and Pali, Sanskrit is more exhaustive in both grammar and terms and has the most extensive collection of literature in the world, greatly surpassing its sister-languages Greek and Latin.
See also (Relevant definitions)
Starts with: Avakasayati, Avakashada, Avakashati, Avakashavat, Avakashavishaya.
Ends with: Abhravakasha, Abhyavakasha, Agaravakasha, Akshudravakasha, Anavakasha, Ariyavakasa, Bhadravakasha, Cavakasa, Hatavakasa, Khuddavakasa, Labdhavakasha, Mahavakasha, Niravakasha, Savakasha, Sulabhavakasha, Yathavakasha.
Full-text (+16): Avakashavat, Avakashada, Niravakasha, Avakashya, Abhravakasha, Labdhavakasha, Avakashena, Avakashe, Niravakashata, Hatavakasa, Abhyavakashika, Abhyavakasha, Abhravakashaka, Abhravakashin, Yathavakasham, Yathavakasha, Anokasa, Prabodhamihirodaya, Nikasa, Abhravakashika.
Relevant text
Search found 6 books and stories containing Avakasa, Ava-kāśa, Ava-kasa, Ava-kasha, Avakāśa, Avakāsa, Avakasha; (plurals include: Avakasas, kāśas, kasas, kashas, Avakāśas, Avakāsas, Avakashas). You can also click to the full overview containing English textual excerpts. Below are direct links for the most relevant articles:
Verse 3.207 < [Section XIV - Method of Feeding]
Verse 9.278 < [Section XXXVIII - Treatment of Criminals and their Punishment]
Verse 9.271 < [Section XXXVIII - Treatment of Criminals and their Punishment]