Pippali, Pippalī, Pīppalī: 22 definitions
Introduction
Introduction:
Pippali means something in Hinduism, Sanskrit, Jainism, Prakrit. If you want to know the exact meaning, history, etymology or English translation of this term then check out the descriptions on this page. Add your comment or reference to a book if you want to contribute to this summary article.
In Hinduism
Ayurveda (science of life)
Source
: Wisdom Library: Āyurveda and botany
Pippalī (पिप्पली):—A Sanskrit word referring to the "long pepper" herb and is used throughout Ayurvedic literature such as the Caraka-saṃhitā. It is also known as Māgadhī or Upakulyā. Its official botanical name is Piper longum and is commonly referred to in English as "Indian long pepper". It grows throughout the Indian subcontinent and usually prefers evergreen forests.
This plant (Pippalī) is also mentioned as a medicine used for the treatment of all major fevers (jvara), as described in the Jvaracikitsā (or "the treatment of fever") which forms the first chapter of the Sanskrit work called Mādhavacikitsā. In this work, the plant is also known by the name Granthika. In this work, the plant is mentioned being part of both the Pippalīdvaya and Trikaṭu group of medicinal drugs.
Source
:
Google Books: Essentials of Ayurveda
Pippalī (पिप्पली).—The Sanskrit name for an important Ayurvedic drug.—It was mostly obrained from Magadha and Videha (hence is called Māgadhī and Vaidehī) and has synonyms as Kṛṣṇā and Capalā. It pacifies vāta and kapha, promotes strength and is useful in cough and chronic fevers.
Source
:
archive.org: Vagbhata's Ashtanga Hridaya Samhita (first 5 chapters)
Pippalī (पिप्पली) refers to "long pepper" and is one of the pañcakola ("five spices"), mentioned in verse 3.46 of the Aṣṭāṅgahṛdayasaṃhitā (Sūtrasthāna) by Vāgbhaṭa.—By pañcakola ("the five spices") are meant long pepper (pippalī), long-pepper roots (pippalīmūla) , elephant pepper (cavya), plumbago (citraka), and dry ginger (nāgara). Instead of lṅai CD offer lṅa ni, which is probably corrupt for lṅa-yi.
Source
:
Website of Todd Caldecott: ayurveda
Pippalī is a slender aromatic climber with a perrenial woody root, an erect rootstalk, with many jointed branches, the nodes swollen and sometimes rooting. The leaves are entire, glabrous, with reticulate venation, the lower leaves ovate, cordate, on long petioles, the upper leaves smaller, similarly cordate but oblong-oval, petioles short or absent. Pippalī is without a doubt the most celebrated and widely used pungent remedy in Āyurveda, used as a simple home remedy in the treatment of disorders such as dyspepsia, coryza and bronchitis, and also as an important rasāyana dravya. Botanical name: Piper longum, Piperaceae.
Source
:
Shodhganga: Dietetics and culinary art in ancient and medieval India
Pippalī (पिप्पली) refers to a type of spices according to Atharvaveda VI. 109, and is commonly found in literature dealing with the topics of dietetics and culinary art, also known as Pākaśāstra or Pākakalā.—Spices referred to in Vedic literature are haridrā and pippalī. Dharmasūtra literature mentions other spices such as marica and hiṅgu.
Source
:
Ancient Science of Life: Vaidyavallabha: An Authoritative Work on Ayurveda Therapeutics
Pippalī (पिप्पली) refers to Piper longum, and is recommended for use in headache, according to the 17th-century Vaidyavallabha (chapter 7) written by Hastiruci.—The Vaidyavallabha is a work which deals with the treatment and useful for all 8 branches of Ayurveda. The text Vaidyavallabha has been designed based on the need of the period of the author, availability of drugs (viz., pippalī) during that time, disease manifesting in that era, socio-economical-cultural-familial-spiritual-aspects of that period Vaidyavallabha.
Source
:
Ancient Science of Life: Yogaśataka of Pandita Vararuci
Pippalī (पिप्पली) refers to a medicinal plant known as Piper longum Linn., and is mentioned in the 10th century Yogaśataka written by Pandita Vararuci.—The Yogaśataka of Pandita Vararuci is an example of this category. This book attracts reader by its very easy language and formulations which can be easily prepared and have small number of herbs (viz., Pippalī). It describes only those formulations which are the most common and can be used in majority conditions of diseases.
Source
:
Ancient Science of Life: Evaluation of Cyavanaprāśa on Health and Immunity related Parameters in Healthy Children
Pippalī (पिप्पली) refers to the medicinal plant known as Piper longum, Fr., and is used in the Ayurvedic formulation known as Cyavanaprāśa: an Ayurvedic health product that helps in boosting immunity.—Cyavanaprāśa has been found to be effective as an immunity booster, vitalizer and a preventer of day to day infections and allergies such as common cold and cough etc. It is a classical Ayurvedic formulation comprising ingredients such as Pippalī. [...] Cyavanaprāśa can be consumed in all seasons as it contains weather friendly ingredients which nullify unpleasant effects due to extreme environmental and climatic conditions.
Source
:
Ancient Science of Life: Botanical identification of plants described in Mādhava Cikitsā
Pippalī (पिप्पली) (or Kaṇā, Kṛṣṇā) (one of the tryuṣaṇa) refers to the medicinal plant Piper longum L., and is used in the treatment of atisāra (diarrhoea), according to the 7th century Mādhavacikitsā chapter 2. Atisāra refers to a condition where there are three or more loose or liquid stools (bowel movements) per day or more stool than normal. The second chapter of the Mādhavacikitsā explains several preparations [including Pippalī] through 60 Sanskrit verses about treating this problem.
Source
:
Shodhganga: Edition translation and critical study of yogasarasamgraha
Pippalī (पिप्पली) refers to the medicinal plant known as "Piper longum Linn." and is dealt with in the 15th-century Yogasārasaṅgraha (Yogasara-saṅgraha) by Vāsudeva: an unpublished Keralite work representing an Ayurvedic compendium of medicinal recipes. The Yogasārasaṃgraha [mentioning pippalī] deals with entire recipes in the route of administration, and thus deals with the knowledge of pharmacy (bhaiṣajya-kalpanā) which is a branch of pharmacology (dravyaguṇa).
Source
:
eJournal of Indian Medicine: Jajjaṭa's Nirantarapadavyākhyā and Other Commentaries on the Carakasaṃhitā
Pippalī (पिप्पली) refers to Piper longum Linn., and is a medicinal plant mentioned in the 7th-century Nirantarapadavyākhyā by Jejjaṭa (or Jajjaṭa): one of the earliest extant and, therefore, one of the most important commentaries on the Carakasaṃhitā.—(Cf. Glossary of Vegetable Drugs in Bṛhattrayī 249-250, Singh and Chunekar, 1999).—(Cf. Indian Medicinal Plants 4:290, Arya Vaidya Sala, 1993-96.)
Source
:
WorldCat: Rāj nighaṇṭu
Pippalī (पिप्पली) is the Sanskrit name for a medicinal plant identified with Piper longum Linn. or "Indian long pepper" from the Piperaceae or 'pepper' family of flowering plants, according to verse 6.11-13 of the 13th-century Raj Nighantu or Rājanighaṇṭu. Pippalī is commonly known in Hindi as Pippalī or Pipara; in Bengali as Pīpula; in Marathi and Gujarati as Pipalī; in Telugu as Pipallu; and in Tamil as Tipili.
Pippalī is mentioned as having eighteen synonyms: Kṛkarā, Śauṇḍī, Capalā, Māgadhī, Kaṇā, Kaṭuvījā, Koraṅgī, Vaidehī, Tiktataṇḍulā, Śyāmā, Dantaphalā, Kṛṣṇā, Kolā, Magadhodbhavā, Uṣṇā, Upakulyā, Smṛtyāhvā and Tīkṣṇataṇḍulā.
Properties and characteristics: "Pippalī is febrifuge, aphrodisiac, unctuous, hot (uṣṇa), pungent and bitter. It stiumlates the digestion and is indicated in the disease due to vāta and/or kapha-doṣa. It cures asthma, cough and tuberculosis".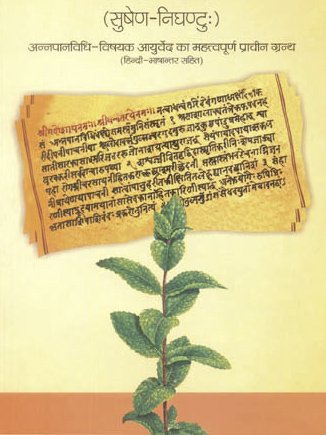 Āyurveda (आयुर्वेद, ayurveda) is a branch of Indian science dealing with medicine, herbalism, taxology, anatomy, surgery, alchemy and related topics. Traditional practice of Āyurveda in ancient India dates back to at least the first millenium BC. Literature is commonly written in Sanskrit using various poetic metres.
Purana and Itihasa (epic history)
Source
:
Cologne Digital Sanskrit Dictionaries: The Purana Index
Pīppalī (पीप्पली).—A river from Rṣyavān.*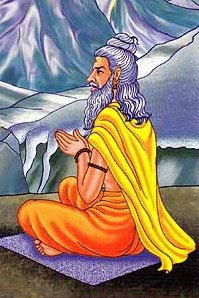 The Purana (पुराण, purāṇas) refers to Sanskrit literature preserving ancient India's vast cultural history, including historical legends, religious ceremonies, various arts and sciences. The eighteen mahapuranas total over 400,000 shlokas (metrical couplets) and date to at least several centuries BCE.
Languages of India and abroad
Sanskrit dictionary
Source
:
DDSA: The practical Sanskrit-English dictionary
Pippali (पिप्पलि) or Pippalī (पिप्पली).—f. Long pepper.
Derivable forms: pippaliḥ (पिप्पलिः).
Source
:
Cologne Digital Sanskrit Dictionaries: Shabda-Sagara Sanskrit-English Dictionary
Pippali (पिप्पलि).—f.
(-liḥ) Long-pepper: see pippala.
Source
:
Cologne Digital Sanskrit Dictionaries: Monier-Williams Sanskrit-English Dictionary
1) Pippalī (पिप्पली):—[from pippala] a f. See sub voce
2) Pippali (पिप्पलि):—[from pippala] f. long pepper, [Āpastamba.???]
3) [v.s. ...] n. (with vasiṣṭhasya) Name of a Sāman.
4) Pippalī (पिप्पली):—[from pippala] b f. a berry, [Atharva-veda]
5) [v.s. ...] Piper Longum (both plant and berry), [Rāmāyaṇa; Varāha-mihira; Suśruta]
Source
:
Cologne Digital Sanskrit Dictionaries: Yates Sanskrit-English Dictionary
Pippali (पिप्पलि):—(liḥ) 2. f. Long-pepper.
Source
:
DDSA: Paia-sadda-mahannavo; a comprehensive Prakrit Hindi dictionary (S)
Pippalī (पिप्पली) in the Sanskrit language is related to the Prakrit words: Pipparī, Pippali, Pippalī.
[Sanskrit to German]
Sanskrit, also spelled संस्कृतम् (saṃskṛtam), is an ancient language of India commonly seen as the grandmother of the Indo-European language family (even English!). Closely allied with Prakrit and Pali, Sanskrit is more exhaustive in both grammar and terms and has the most extensive collection of literature in the world, greatly surpassing its sister-languages Greek and Latin.
Prakrit-English dictionary
Source
:
DDSA: Paia-sadda-mahannavo; a comprehensive Prakrit Hindi dictionary
Pippali (पिप्पलि) in the Prakrit language is related to the Sanskrit word: Pippali.
Prakrit is an ancient language closely associated with both Pali and Sanskrit. Jain literature is often composed in this language or sub-dialects, such as the Agamas and their commentaries which are written in Ardhamagadhi and Maharashtri Prakrit. The earliest extant texts can be dated to as early as the 4th century BCE although core portions might be older.
See also (Relevant definitions)
Starts with: Pippali Manava, Pippalidvaya, Pippaliga, Pippalika, Pippalilavana, Pippalimula, Pippalimuladi, Pippalimuliya, Pippalishroni, Pippalivardhamana, Pippalivardhamanaka, Pippaliya, Pippalyadi, Pippalyadya.
Ends with: Chidrapippali, Gajapippali, Hastipippali, Jalapippali, Kapipippali, Karipippali, Kshudrapippali, Kunjarapippali, Markatapippali, Simgalapippali, Simhalapippali, Simhapippali, Sukshmapippali, Toyapippali, Vanadipippali, Vanapippali.
Full-text (+107): Gajapippali, Markatapippali, Pippalimula, Trikatu, Toyapippali, Jalapippali, Karipippali, Pippalyadi, Sukshmapippali, Kunjarapippali, Upakulya, Pancakola, Pippalishroni, Vanapippali, Pippaliga, Pippalimuliya, Magadhi, Caturushana, Capala, Vaidehi.
Relevant text
Search found 27 books and stories containing Pippali, Pippalī, Pīppalī; (plurals include: Pippalis, Pippalīs, Pīppalīs). You can also click to the full overview containing English textual excerpts. Below are direct links for the most relevant articles: