Ana, Āṇa, Āna, Aṇa, Āṇā, Anā: 13 definitions
Introduction
Ana means something in Buddhism, Pali, Hinduism, Sanskrit, Marathi. If you want to know the exact meaning, history, etymology or English translation of this term then check out the descriptions on this page. Add your comment or reference to a book if you want to contribute to this summary article.
In Hinduism
Vyakarana (Sanskrit grammar)
Source
:
Wikisource: A dictionary of Sanskrit grammar
Ana (अन).—Substitute for the affix यु (yu) (युच्, ण्युट् ल्युट्, ल्यु, ट्यु, ट्युल् (yuc, ṇyuṭ lyuṭ, lyu, ṭyu, ṭyul) and others of which only यु (yu) remains), cf. युवो-रनाकौ (yuvo-ranākau) P.VII.1.1 e. g. कारणा, हारणा, करणम्, हरणम्, नन्दनः, सायंतनम् (kāraṇā, hāraṇā, karaṇam, haraṇam, nandanaḥ, sāyaṃtanam) etc.
--- OR ---
1) Āna (आन).—Kṛt affix (शानच् (śānac) or चानश् (cānaś)) substituted for the lakāra लट् (laṭ) and applied to ātmanepadi roots forming the present participle;
2) Āna.—kṛt. affix कानच् (kānac) applied to ātmanepadi roots in the sense of past time forming the perfect participle cf. लिटः कानज्वा (liṭaḥ kānajvā) P.III.2.106.
Vyakarana (व्याकरण, vyākaraṇa) refers to Sanskrit grammar and represents one of the six additional sciences (vedanga) to be studied along with the Vedas. Vyakarana concerns itself with the rules of Sanskrit grammar and linguistic analysis in order to establish the correct context of words and sentences.
Purana and Itihasa (epic history)
Source
:
archive.org: Puranic Encyclopedia
1) Āna (आन).—(A Malayalam word meaning elephant). Bhāgavata relates the story of how Indradyumna became an elephant by the curse of Agastya. (See under Indradyumna). (See full article at Story of Āna from the Puranic encyclopaedia by Vettam Mani)
2) Āna (आन).—(Elephant). Vālmīki Rāmāyaṇa narrates the origin of elephants thus: "Kaśyapa was born to Marīci, son of Brahmā. Kaśyapa married the daughters, Aditi, Diti, Danu, Kālikā, Tāmrā, Krodhavaśā, Manu and Analā, of Dakṣaprajāpati. Of these Krodhavaśā gave birth to ten girls, Mṛgī, Mṛgamadā, Harī, Bhadramatā, Mātaṅgī, Śārdūlī, Śvetā, Surabhi, Surasā, and Kadrū. Elephants were born as the sons of Mātaṅgī. (Sarga 14, Araṇya Kāṇḍa, Vālmīki Rāmāyaṇa.).
2) There is a story in the Mahābhārata to explain why the tongue of the elephant is curved inside. "Bhṛgu Maharṣi cursed Agni and greatly dejected over this he disappeared from public and hid somewhere. The Devas started searching for him and it was an elephant that showed the devas the hiding place of Agni. Agni then cursed the elephants and said that thereafter all the elephants would have their tongues curved inside. (Śloka 36, Chapter 85, Anuśāsana Parva, Mahābhārata).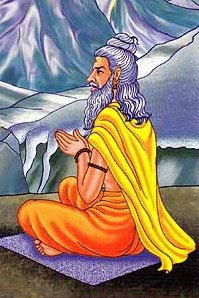 The Purana (पुराण, purāṇas) refers to Sanskrit literature preserving ancient India's vast cultural history, including historical legends, religious ceremonies, various arts and sciences. The eighteen mahapuranas total over 400,000 shlokas (metrical couplets) and date to at least several centuries BCE.
In Buddhism
Theravada (major branch of Buddhism)
Source
:
Journey to Nibbana: Patthana Dhama
Ana means no, not, nothing.
Theravāda is a major branch of Buddhism having the the Pali canon (tipitaka) as their canonical literature, which includes the vinaya-pitaka (monastic rules), the sutta-pitaka (Buddhist sermons) and the abhidhamma-pitaka (philosophy and psychology).
Languages of India and abroad
Pali-English dictionary
Source
:
BuddhaSasana: Concise Pali-English Dictionary
āṇa : (nt.) breathing; inhalation. || āṇā (f.), command.
-- or --
āna : (nt.) breathing; inhalation.
Source
:
Sutta: The Pali Text Society's Pali-English Dictionary
Ana-, negative prefix, contained in anappameyya, (Th.1, 1089), anamatagga & anabhava. See Vinaya Texts II, 113. (Page 30)
— or —
Aṇa, (Sk. ṛṇa; see etym. under iṇa, of which aṇa is a doublet. See also āṇaṇya) debt, only in neg. anaṇa (adj.) free from debt Vin.I, 6 = S.I, 137, 234 = D.II, 39; Th.2, 364 (i. e. without a new birth); A.II, 69; J.V, 481; ThA.245. (Page 17)
— or —
Āṇā, (f.) (Sk. ājñā, ā + jñā) order, command, authority Miln.253; DA.I, 289; KhA 179, 180, 194; PvA.217; Sdhp.347, 576. rāj'āṇā the king's command or authority J.I, 433; III, 351; PvA.242. āṇaṃ deti to give an order J.I, 398; °ṃ pavatteti to issue an order Miln.189, cp. āṇāpavatti J.III, 504; IV, 145. (Page 97)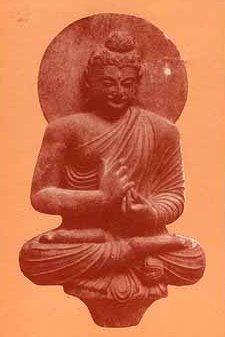 Pali is the language of the Tipiṭaka, which is the sacred canon of Theravāda Buddhism and contains much of the Buddha's speech. Closeley related to Sanskrit, both languages are used interchangeably between religions.
Marathi-English dictionary
Source
:
DDSA: The Molesworth Marathi and English Dictionary
aṇā (अणा).—m A proverb, adage, saw, saying. 2 A riddle. 3 1&2044;16 of a rupee &c. See āṇā.
--- OR ---
ana (अन).—ind A particle of emphasis constant in the Desh, implying, Exceedingly, superlatively, at the uttermost height, pitch, point, bound &c. Perhaps from aṇakhī More, yet more, or from aina. Ex. vāghālā pāhatāñca ana māṇasēṃ paḷūṃ lāgalīṃ; ana ūnha paḍalēṃ hōtēṃ taśāmadhyēṃ mī śētānta gēlōṃ.
--- OR ---
āṇa (आण).—f An oath. v ghāla, vāha, ghē. 2 C A quantity of salt; at some ports, three khaṇḍī, at others, two and a half.
--- OR ---
āṇa (आण).—conj (For āṇi) And.
--- OR ---
āṇā (आणा).—m The sixteenth part of a rupee. 2 A land-measure, containing 7.5625 square yards. It is 1/16th of guṇṭhā or 1/640th of an Acre. The guṇṭhā chain has sixteen links or āṇā. 2 The sixteenth part of certain other quantities.
--- OR ---
āna (आन).—ind A vulgar intensive particle in great use. It bears the sense of aina (Height, extremity, superlativeness, meridian, acme, heyday, flush &c.), and is probably corrupted from it. Ex. āna pāūsa-vārā-ūnha-pīka-mahāgāī-amadānī.
--- OR ---
āna (आन).—a & ad (Poetry. For anya or aṇakhī) More, other, another, else, besides. Ex. śarīra viṭambō nānā rīti || saṃsārīṃ hōvōta kāṃ vipatti || parī tujhī kṛpā icchitōṃ śrīpati || nalagē malā āna kāṃhīṃ ||. See Ps. iv. 6 & lxiii. 3, Hab. iii. 17, 18. Also tarīṃ santācī varṇāvī kīrtti || taruṇōpāva niścitīṃ āna nasē ||.
Source
:
DDSA: The Aryabhusan school dictionary, Marathi-English
aṇā (अणा).—m A proverb; a riddle.
--- OR ---
āṇa (आण).—f An oath; a quantity of salt.
--- OR ---
āṇā (आणा).—m The 16th part of a rupee; a land- measure containing 7.5625 sq. yards or one sixteenth of guṇṭhā.
--- OR ---
āṇā (आणा).—See under अ
Marathi is an Indo-European language having over 70 million native speakers people in (predominantly) Maharashtra India. Marathi, like many other Indo-Aryan languages, evolved from early forms of Prakrit, which itself is a subset of Sanskrit, one of the most ancient languages of the world.
Sanskrit-English dictionary
Source
:
DDSA: The practical Sanskrit-English dictionary
Ana (अन).—[an-ac] Breath, respiration; प्राणोऽपानो व्यान उदानः समानोऽनः इत्येतत्सर्वं प्राण इति (prāṇo'pāno vyāna udānaḥ samāno'naḥ ityetatsarvaṃ prāṇa iti) Bṛ. Up.1.5.3. [cf. L. animus, Gr. anemos]. अनः प्राणयुतेऽपि स्यात् (anaḥ prāṇayute'pi syāt) | Nm.
Derivable forms: anaḥ (अनः).
--- OR ---
Anā (अना).—ind. Ved. Thus, hereby, indeed.
--- OR ---
Āna (आन).—
1) Inhalation, breath inspired.
2) Mouth or nose (Sāy.); त्वमिन्द्र प्रत्यानं जघन्थ (tvamindra pratyānaṃ jaghantha) Rv.1.52.15. Breathing, blowing
-nam Living leings; अनितीत्यानं प्राणिजातम् (anitītyānaṃ prāṇijātam) Mahānār. Dīpikā.
Derivable forms: ānaḥ (आनः).
--- OR ---
Āna (आन).—P.
1) To bend, bend down, bow, incline, stoop; अथ प्रयत्नोन्नमितानमत्फणैः (atha prayatnonnamitānamatphaṇaiḥ) Śi.1.13.
2) To salute (respectfully), bow down to; तमपि राजकमाननाम (tamapi rājakamānanāma) K.59.
3) To humble. -Caus. (-namayati) To cause to bend down; कुचभारानमिता न योषितः (kucabhārānamitā na yoṣitaḥ) Bh.3.27; विदर्भपतिमानमितं बलैश्च (vidarbhapatimānamitaṃ balaiśca) M.5.3 humbled.
Derivable forms: ānam (आनम्).
Source
:
Cologne Digital Sanskrit Dictionaries: Edgerton Buddhist Hybrid Sanskrit Dictionary
Ana (अन).—(an-a) (°-), double neg. prefix, = a(n)-, as in Pali (Critical Pali Dictionary). In Mahāvastu i.14.10 (gambhīro) 'nasamuttaro (see samuttara; Senart assumes na used in composition); anaparāmṛśant (q.v.); and (Ārya-)Mañjuśrīmūlakalpa 53.21 an-a-patnīkam, one who has no wife (after this a word has been lost from the text; it must have named the place where the appropriate ceremony, to get a wife, was performed, as in the surrounding parallel phrases).
--- OR ---
Āṇā (आणा).—(= Pali id., Sanskrit ājñā), command: Mahāvastu iii.7.16 yā me (so Senart em.; mss. corrupt, one maṃ, perhaps read mam-) āṇā (so one ms., acc. sg.; v.l. [pr]āṇā; Senart em. āṇāṃ, unnecessarily) pratikrośe…
--- OR ---
Āna (आन).—breath (so Sanskrit Lex.); in Pali and [Buddhist Hybrid Sanskrit] apparently replaces Sanskrit prāṇa in [compound] ānāpāna, q.v. Pali seems not to have the [compound] *pāṇāpāna.
Source
:
Cologne Digital Sanskrit Dictionaries: Shabda-Sagara Sanskrit-English Dictionary
Ana (अन).—(-gha) r. 2d. cl. (aniti) Also of 4th cl. (ṅa) (anyate) To breathe, to live. See aṇa.
--- OR ---
Āna (आन).—m.
(-naḥ) Breath inspired. E. an to be, aṇ affix; existing by it.
Source
:
Cologne Digital Sanskrit Dictionaries: Monier-Williams Sanskrit-English Dictionary
1) Ana (अन):—a or an, the substitute for 3. a, or a privative.
2) [from an] b m. breath, respiration, [Śatapatha-brāhmaṇa; Chāndogya-upaniṣad]
3) Anā (अना):—ind. ([from] [pronominal] base a), hereby, thus, indeed, [Ṛg-veda]
4) Āna (आन):—m. ([from] √an), face ([Boehtlingk's Sanskrit-Woerterbuch in kuerzerer fassung])
5) mouth
6) nose ([Sāyaṇa]), [Ṛg-veda i, 52, 15]
7) exhaling the breath through the nose, [Tārānātha tarkavācaspati's Vācaspatyam, Sanskrit dictionary]
8) inhalation, breath inspired, breathing, blowing, [cf. Lexicographers, esp. such as amarasiṃha, halāyudha, hemacandra, etc.]
Sanskrit, also spelled संस्कृतम् (saṃskṛtam), is an ancient language of India commonly seen as the grandmother of the Indo-European language family. Closely allied with Prakrit and Pali, Sanskrit is more exhaustive in both grammar and terms and has the most extensive collection of literature in the world, greatly surpassing its sister-languages Greek and Latin.
See also (Relevant definitions)
Starts with (+1553): Anaadih, Anaana, Anabadha, Anabayan, Anabayu, Anabbhita, Anabhagna, Anabhaka, Anabhasa, Anabhava, Anabhayin, Anabhi, Anabhibhava, Anabhibhu, Anabhibhuta, Anabhibhutamakuta, Anabhibhutayasha, Anabhibhutayashas, Anabhidhana, Anabhidhyalu.
Ends with (+21098): A-cullaka-kura-khatva-grahana, A-dugdha-dadhi-grahana, A-harita-parna-shaka-pushpa-phala-dugdha-dadhi-ghrita-takra-grahana, A-haritaka-shaka-pushpa-grahana, A-parampara-balivarda-grahana, A-pushpa-kshira-grahana, A-trina-kashtha-grahana, Abadana, Abahumana, Abandhana, Abarhana, Abbahana, Abbaṇa, Abbhacikkhana, Abbhagamana, Abbhahana, Abbhakkhana, Abbhakshana, Abbhana, Abbhanjana.
Full-text (+1091): Anas, Dvamdvacara, Vathanisa, An, Anaṇa, Anasvat, Anubrimhanata, Akrudhyanata, Anubrimhananata, Arnoda, Devasushi, Vimargana, Anoratha, Kanac, Loṇa, Anaduh, Carmina, Utsarana, Pithana, Ananabja.
Relevant text
Search found 57 books and stories containing Ana, Āṇa, Āna, Aṇa, Āṇā, Aṇā, Anā; (plurals include: Anas, Āṇas, Ānas, Aṇas, Āṇās, Aṇās, Anās). You can also click to the full overview containing English textual excerpts. Below are direct links for the most relevant articles:
Verse 54 < [Chapter 2 - Examination of the Doctrine of God (theism)]