Svacchanda-tantra [sanskrit]
30,869 words | ISBN-10: 8172700989 | ISBN-13: 9788172700980
Summary: The Sanskrit edition of the Svacchanda-tantra, a large work in the form of a manaul describing Kashmir Shaiva rituals. The extant Svacchandatantra contains over 3,000 shlokas (metrical verses) and highlights the worship of Svacchanda Bhairava (a fierce form of Shiva) and his consort Aghoreshvari. The text can be dated to at least the 7th century.
Alternative titles: Svacchandatantra (स्वच्छन्दतन्त्र), Śrīsvacchandatantram (श्रीस्वच्छन्दतन्त्रम्, Shrisvacchandatantram)
Source: gretil.sub.uni-goettingen.de
Contents of this online book (
+

/

-

)

The full text of the Svacchanda-tantra [sanskrit] is available here and publically accesible (free to read online). Of course, I would always recommend buying the book so you get the latest edition. You can see all this book's content by visiting the pages in the below index:
Other print editions:
Also see the following print editions of the Sanskrit text or (alternative) English translations of the Svacchanda-tantra Svacchanda-tantra [sanskrit]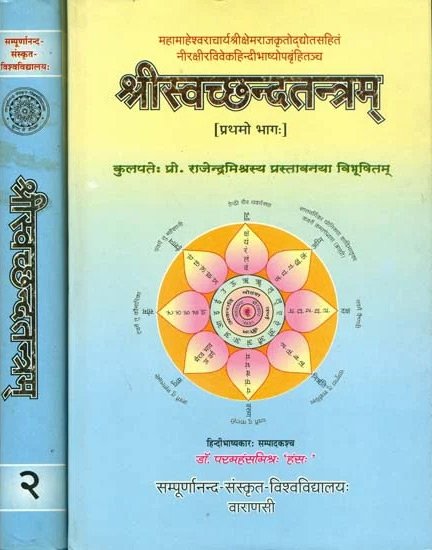 Sri Svacchandatantram (Set of 5 Volumes)
by Dr. Paramahansa Mishra (डॉ. परमहंस मिश्र) (2004)
With Two Commentaries of Mahamahesvara Sri Ksemaraja and Niraksiraviveka; [Sanskrit Text with Hindi Translation]; [श्री स्वच्छन्दतन्त्रम् (संस्कृत एवं हिन्दी अनुवाद)]; [Sampurnanand Sanskrit University]
Buy now!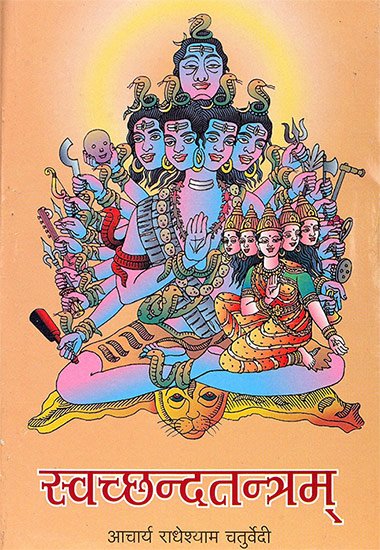 Svacchandatantram (Two Volumes)
by Prof.Radheyshyam Chaturvedi (2004)
With the Commentary Svacchandodyota by Acarya Sri Ksemaraja and Jnanavati; [Sanskrit Text With Hindi Translation]; [स्व्छ्न्द्तन्त्रम]; [Chaukhambha Vidya Bhawan]
Buy now!