Yatha, Yathā: 9 definitions
Introduction
Yatha means something in Hinduism, Sanskrit, Buddhism, Pali, Marathi. If you want to know the exact meaning, history, etymology or English translation of this term then check out the descriptions on this page. Add your comment or reference to a book if you want to contribute to this summary article.
Languages of India and abroad
Pali-English dictionary
Source
:
BuddhaSasana: Concise Pali-English Dictionary
yathā : (adv.) as; like; in relation to; according to; in whatever way; just as.
Source
:
Sutta: The Pali Text Society's Pali-English Dictionary
Yathā, (adv.) (fr. ya°; Vedic yathā; cp. kathā, tathā) as, like, in relation to, after (the manner of).—As prep. (with Acc.): according (to some condition, norm or rule): yathā kāmaṃ (already Vedic) according to his desire, after his liking PvA. 113, 136; y. kālaṃ in time, timely PvA. 78; matiṃ to his own mind or intention Pv IV. 167; ruciṃ to his satisfaction, amply, satisfactorily PvA. 88, 126, 242; vibhavaṃ Acc. to their wealth, i.e. plentifully PvA. 53; sukhaṃ as they liked or pleased PvA. 133. Sometimes with Loc. : yathā padese "according to place, " in the right place J. III, 391. Or Instr. : y. sattiyā as much as you can DhA. I, 92; y. manena from his heart, sincerely, voluntarily DhA. I, 42.—Also with ger. yathā haritvā according to his taking (or reward: see under cpd. °bhata) It. 14 (y. h. nikkhipeyya, which Seidenstücker, not doing justice to context translates "so wie man etwas nimmt und dann wegwirft"). With foll. adj. expressing something like "as it were" and often untranslateable (see cpds.) — As conjunction: "as if, " or "so that": yathā mata like dead Dh. 21; yathā na "in order that not": Vism. 31 (y. sarīre ābādhaṃ na uppādeti, evaṃ tassa vinodan'atthaṃ); DhA. I, 311 (y. assa patitaṭthānaṃ na passāmi, tathā naṃ chaḍḍessāmi: so that I shall not see ... thus shall I throw him).—As adv. just, as, so, even; in combination with other particles: yathā kathaṃ pana how so then, how is it then that S. II, 283 (cp. yathā tathaṃ under cpds.); yathā kiṃ viya somewhat like this Miln. 91; yathā pana like as DhA. I, 158; yatha-r-iva (for yathā-iva) just as D. I, 90; yathā pi . . . evaṃ just as ... so Dh. 51—52.—yatha-yidaṃ (for yathā-idaṃ) positive: "as just this, " "so that, " "e.g. " "like, " "i.e. "; after negation "but" It. 8, 9 (na aññaṃ ... yathayidaṃ); Sn. 1092 (tvañ ca me dīpam akkhāhi, yathayidaṃ n'âparaṃ siyā "so that there be no further ill"; cp. SnA 597). See also the enlarged forms seyyathā & seyyathīdaṃ.—In correlation with tathā: the same ... as, like ... as, as ... so; Pv. I, 123 (yath'āgato tathā-gato as he has come so has he gone). Often elliptically in direct juxtaposition: yathā tathā in whatever way, in such & such a manner; so and so, according to the occasion; also "correctly, truly, in reality" Sn. 504 (tvaṃ h'ettha jānāsi y. t. idaṃ); PvA. 199 (y. t. vyākāsi). See yathā- tathaṃ under cpds. About phrase yathā taṃ see yathātaṃ.—For further refs. on the use of yathā see Indexes to Saṃyutta (S VI, 81 s. v. yathābhūtaṃ); Aṅguttara (A. VI, 91 ibid.); Sutta-Nipāta (Index p. 751); & Dhammapada.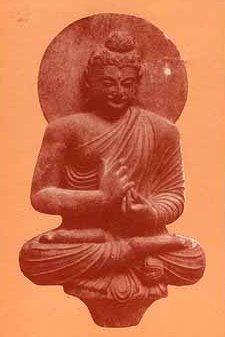 Pali is the language of the Tipiṭaka, which is the sacred canon of Theravāda Buddhism and contains much of the Buddha's speech. Closeley related to Sanskrit, both languages are used interchangeably between religions.
Marathi-English dictionary
Source
:
DDSA: The Molesworth Marathi and English Dictionary
yathā (यथा).—ad (S) As, like as, according to. Pr. yathā rājā tathā prajā. 2 yathā is used in composition ad libitum. The following insertions are only as examples.
Source
:
DDSA: The Aryabhusan school dictionary, Marathi-English
yathā (यथा).—ad As, like as, according to. Ex. yathā rājā tathā prajā.
Marathi is an Indo-European language having over 70 million native speakers people in (predominantly) Maharashtra India. Marathi, like many other Indo-Aryan languages, evolved from early forms of Prakrit, which itself is a subset of Sanskrit, one of the most ancient languages of the world.
Sanskrit-English dictionary
Source
:
DDSA: The practical Sanskrit-English dictionary
Yathā (यथा).—ind. [yad prakāre thāl]
1) Used by itself यथा (yathā) has the following senses :-(a) as, in the manner mentioned; यथाज्ञापयति महाराजः (yathājñāpayati mahārājaḥ) 'as Your Majesty orders;' (b) namely, as follows; तद् यथानुश्रूयते (tad yathānuśrūyate) Pt.1; U.2.4; (c) as, like (showing comparison, and used to express the point of similarity); आसीदियं दशरथस्य गृहे यथा श्रीः (āsīdiyaṃ daśarathasya gṛhe yathā śrīḥ) U.4.6; Ku.4.34; प्रभावप्रभवं कान्तं स्वाधीनपतिका यथा (prabhāvaprabhavaṃ kāntaṃ svādhīnapatikā yathā) (na muñcati) K. P.1; (d) as, as for example, for instance; यत्र यत्र धूमस्तत्र तत्र वह्निर्यथा महानसे (yatra yatra dhūmastatra tatra vahniryathā mahānase) T. S. कुर्युः कृत्यमकृत्यं वा उष्ट्रे काकादयो यथा (kuryuḥ kṛtyamakṛtyaṃ vā uṣṭre kākādayo yathā) Pt.1.288; (e) that (used to introduce direct assertions with or without iti at the end); अकथितोऽपि ज्ञायत एव यथायमाभोगस्तपोवनस्येति (akathito'pi jñāyata eva yathāyamābhogastapovanasyeti) Ś.1; विदितं खलु ते यथा स्मरः क्षणमप्युत्सहते न मां विना (viditaṃ khalu te yathā smaraḥ kṣaṇamapyutsahate na māṃ vinā) Ku.4.36; (f) so that, in order that; दर्शय तं चौरसिंहं यथा व्यापादयामि (darśaya taṃ caurasiṃhaṃ yathā vyāpādayāmi) Pt.1.
2) Used correlatively with तथा, यथा (tathā, yathā) has the following senses :-(a) as, so (in which case evam and tadvat often take the place of tathā); यथा वृक्षस्तथा फलम् (yathā vṛkṣastathā phalam) or यथा बीजं तथाङ्कुरः (yathā bījaṃ tathāṅkuraḥ); Bg.11.29; in this case एव (eva) is frequently added to either यथा (yathā) or तथा (tathā) or to both to make the equality of relation more marked or striking; वधूचतुष्केऽपि यथैव शान्ता प्रिया तनूजास्य तथैव सीता (vadhūcatuṣke'pi yathaiva śāntā priyā tanūjāsya tathaiva sītā) U.4.16; न तथा बाधते स्कन्धो (na tathā bādhate skandho) (or śītam) यथा बाधति बाधते (yathā bādhati bādhate); (as much-as, as-as); Ku.6.7; U.2.4; V.4.33. In this sense तथा (tathā) is often omitted, in which case यथा (yathā) has sense (c) in 1 above. (b) so-that, तथा (tathā) standing for 'so', and यथा (yathā) for 'that'; यथा बन्धुजनशोच्या न भवति तथा निर्वाहय (yathā bandhujanaśocyā na bhavati tathā nirvāhaya) Ś.3; तथा प्रयतेथा यथा (tathā prayatethā yathā) >पहस्यसे जनैः (pahasyase janaiḥ) K.19; तस्मान्मुच्ये यथा तात संविधातुं तथार्हसि (tasmānmucye yathā tāta saṃvidhātuṃ tathārhasi) R.1.72;3.66;14.66;15.68. (c) since-therefore, as (because) -so; यथा इतोमुखागतैरपि कलकलः श्रुतस्तथा तर्कयामि (yathā itomukhāgatairapi kalakalaḥ śrutastathā tarkayāmi) &c. Māl.8; sometimes तथा (tathā) is omitted; मन्दं मन्दं नुदति पवनश्चानुकूलो यथा त्वां (mandaṃ mandaṃ nudati pavanaścānukūlo yathā tvāṃ) ... सेविष्यन्ते भवन्तं बलाकाः (seviṣyante bhavantaṃ balākāḥ) Me.9. (d) if-then, as surely as-so surely (a strong form of assertion or adjuration); वाङ्मनःकर्मभिः पत्यौ व्यभिचारो यथा न मे । तथा विश्वंभरे देवि मामन्तर्धातुमर्हसि (vāṅmanaḥkarmabhiḥ patyau vyabhicāro yathā na me | tathā viśvaṃbhare devi māmantardhātumarhasi) R.15.81; यथा यथा- तथा तथा (yathā yathā- tathā tathā) the more-the more, the less-the less; यथा यथा भाषसि धर्मसंमितं तथा तथा मे त्वयि भक्तिरुत्तमा (yathā yathā bhāṣasi dharmasaṃmitaṃ tathā tathā me tvayi bhaktiruttamā) Mb.; Śi.17.43; यथा यथा यौवनमतिचक्राम तथा तथावर्धतास्य संतापः (yathā yathā yauvanamaticakrāma tathā tathāvardhatāsya saṃtāpaḥ) K.59; Ms. 8.286;12.73; यथा तथा (yathā tathā) in any manner, in whatever way; यथा तथा यापयंस्तु सा ह्यस्य कृतकृत्यता (yathā tathā yāpayaṃstu sā hyasya kṛtakṛtyatā) Ms.4.17; यथैव (yathaiva) just as; यथा तथा (yathā tathā) as much as; यथा तथा भवतु (yathā tathā bhavatu) whatever may be the case; यथा कथंचित् (yathā kathaṃcit) anyhow, somehow or other. N. B. As the first member of Avyayībhāva comp. यथा (yathā) is usually translated by 'according to, according as, in accordance with, in conformity to, in proportion to, not exceeding'; see compounds below.
Source
:
Cologne Digital Sanskrit Dictionaries: Shabda-Sagara Sanskrit-English Dictionary
Yathā (यथा).—Ind. As, according to; correlative to tathā so: it is also commonly used in composition to form adverbs; as yathākālaṃ seasonably, yathākramaṃ regularly, yathānyāyaṃ fitly, suitably, yathāśāstraṃ according to scripture, &c. E. yad what, thāl aff.
Source
:
Cologne Digital Sanskrit Dictionaries: Benfey Sanskrit-English Dictionary
Yathā (यथा).—[ya + thā] (yad), adv. 1. In which manner, like, as, [Hitopadeśa] pr. 38, M.M.; Chr. 8, 25; with following tad eram, As
— just so, [Vikramorvaśī, (ed. Bollensen.)] 37, 7, 8. 2. With following tathā, In every way, [Hitopadeśa] ii. [distich] 138. 3. As truly as (a form of asseveration), Chr. 7, 16 (literally: 'As truly I love nobody but thee, so truly I touch my head,' i. e. 'As I touch my head, so I love nobody but thee'). 4. In order that, that, Chr. 12, 30. 5. It is used often as introduction to a direct sentence, [Śākuntala, (ed. Böhtlingk.)] 7, 1, bel. jñāyate yathāyam ābhogas tapovanasyeti, 'One perceives these are the environs of a forest of ascetics.' 6. Doubled, yathāyathā, In what proportion, [Mānavadharmaśāstra] 4, 20. 7. Very often it is the former part of comp. adv., of which the latter part has the form of an acc. sing. n.; they may be resolved by supplying 'is,' and generally translated by 'according to that which is implied by the latter part,' e. g. yathā -kāma + m, literally, 'as is desire,' 'according to one's wish,' 'at pleasure, ad libitum,' Chr. 56, 17. yathā-yatha + m, adv. Properly, suitably (ŚKd.).
Sanskrit, also spelled संस्कृतम् (saṃskṛtam), is an ancient language of India commonly seen as the grandmother of the Indo-European language family. Closely allied with Prakrit and Pali, Sanskrit is more exhaustive in both grammar and terms and has the most extensive collection of literature in the world, greatly surpassing its sister-languages Greek and Latin.
See also (Relevant definitions)
Starts with (+476): Yatha Bhuta-nana Dassana, Yatha-pradiyamana-bhaga-bhoga-hirany-adika, Yatha-sambadhyamanaka, Yathabalam, Yathabhagam, Yathabhagashas, Yathabhajanam, Yathabhakshitam, Yathabhaktya, Yathabhata Sutta, Yathabhatam, Yathabhava, Yathabhavanam, Yathabhihitam, Yathabhijnayam, Yathabhilashita, Yathabhilikhita, Yathabhimata, Yathabhimatah, Yathabhimatam.
Ends with (+19): Adattadasyatha, Ahitavyatha, Ananyatha, Anyatha, Asamvyatha, Ativyatha, Atmaparibhavavyatha, Avyatha, Ayatha, Bahirbhumici Vyatha, Bhavavyatha, Dirghayatha, Gatavyatha, Guruvyatha, Hridvyatha, Jatharavyatha, Katipayatha, Katishulaci Vyatha, Katishulaci-vyatha, Kudyatha.
Full-text (+1241): Yathasamstarika, Yathakami, Yathakamya, Yathatatha, Yathajata, Yathariva, Yathatathya, Yathayatham, Yathopama, Yathatathyatas, Yathasukha, Yathatatham, Yatharshyadhana, Yathabhaktya, Yathakalpam, Yathabhuyas, Yathakaram, Yathapurva, Yathapranam, Yathakamin.
Relevant text
Search found 92 books and stories containing Yatha, Yathā, Yātha, Yāthā; (plurals include: Yathas, Yathās, Yāthas, Yāthās). You can also click to the full overview containing English textual excerpts. Below are direct links for the most relevant articles: