Hindu Bronze Sculptures (NMN): photo 83
Photo 83 of 85 in Gallery: Hindu Bronze Sculptures (NMN)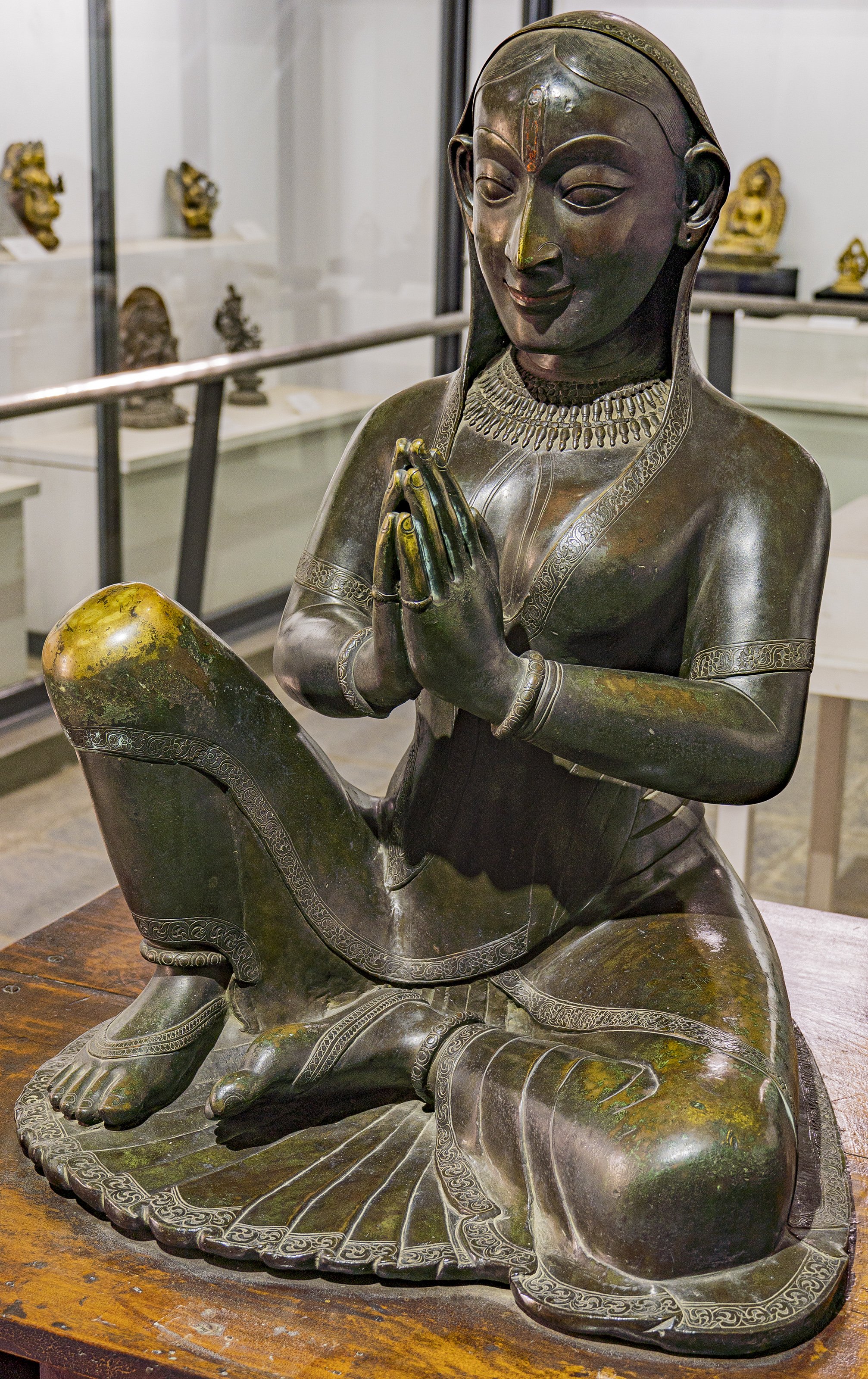 Image title: Lalita Tripura Sundari
This bronze sculpture shows an image of Lalita Tripura Sundari, who was the junior queen of King rana Bahadur Shah (Birth 1775-Expiry 1806 A.D.). She became the regent for his son Grivana Yuddha Shah after his assassination and helped Bhimsena Thapa to maintain control of Nepalese politic.
Lalita Tripura Sundari can also be spelled as Lalita Tripurā Sundarī (ललित त्रिपुर सुन्दरि).
Gallery information:
The National Museum of Nepal (Rashtriya Museum) houses a variety of sculptures, carvings, statues, paintings and other objects grouped according to the major religions such as Hinduism and Buddhism. This photo is from the Hindu bronze sculpture (dhatu-kala) section.