Hindu Bronze Sculptures (NMN): photo 82
Photo 82 of 85 in Gallery: Hindu Bronze Sculptures (NMN)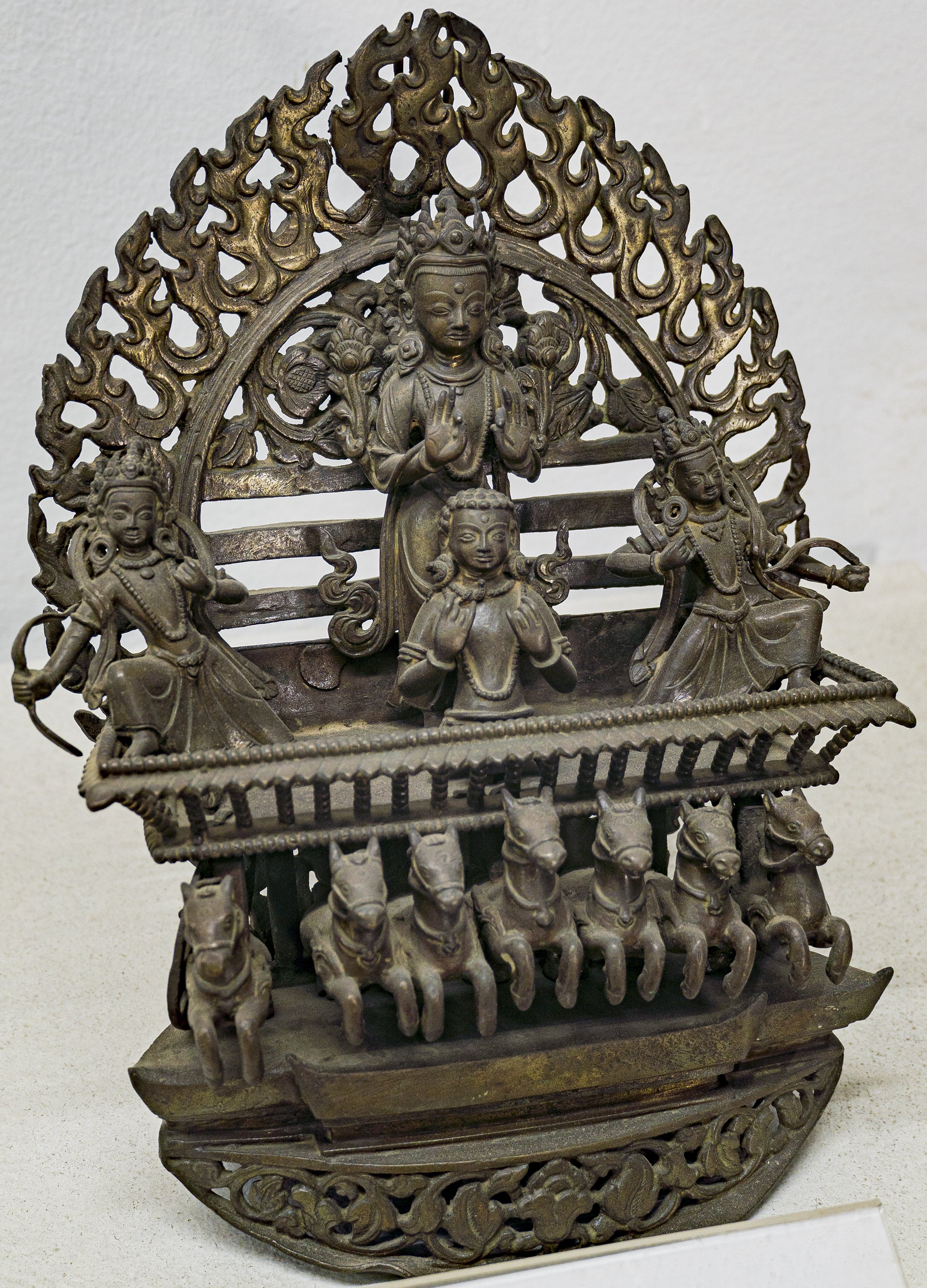 Image title: Surya (with Aruna)
This bronze sculpture shows an image of Surya (with Aruna), from the 20th century A.D.—This nice image of Surya is based on the story as explained in the Vishnupurana. Surya is hown here sitting on a chariot drawn by seven horses and Aruna is seen as his charioteer. Surya is flanked by Danda and Pingala and surrounded by many other attendants.
Surya can also be spelled as Sūrya (सूर्य), while Aruna can also be spelled as Arun or Aruṇa (अरुण)
Gallery information:
The National Museum of Nepal (Rashtriya Museum) houses a variety of sculptures, carvings, statues, paintings and other objects grouped according to the major religions such as Hinduism and Buddhism. This photo is from the Hindu bronze sculpture (dhatu-kala) section.