Hindu Bronze Sculptures (NMN): photo 84
Photo 84 of 85 in Gallery: Hindu Bronze Sculptures (NMN)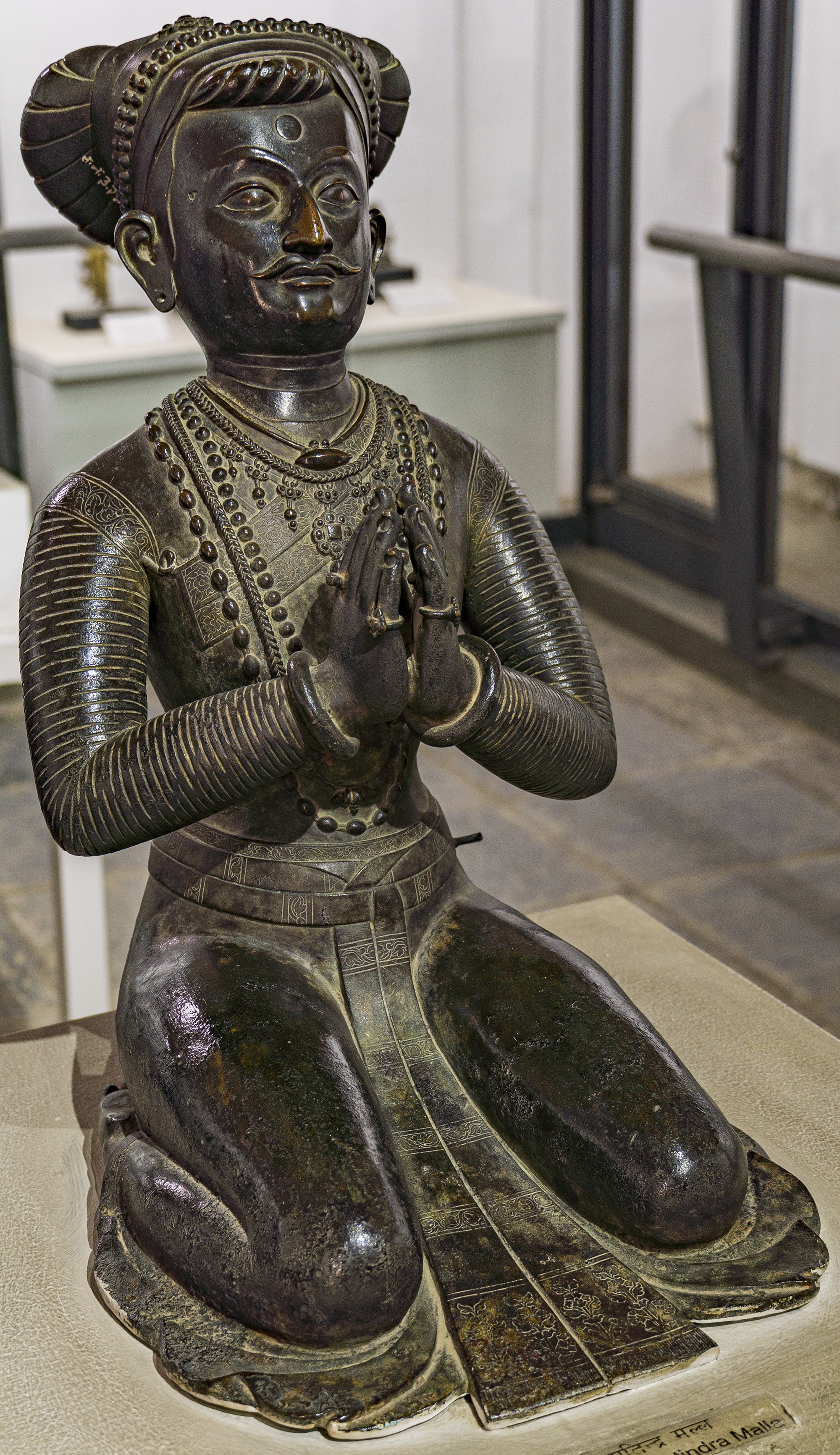 Image title: King Bhupatindra Malla
This bronze sculpture shows an image of King Bhupatindra Malla, from the 18th century A.D.—Bhupatindra Malla was the king of Bhaktapur (Bhaktapura) during medieval period. Here, Bhupatindra is shown seated in vajra-asana in anjali-mudra, a gesture of adoration.
Bhupatindra Malla can also be spelled as Rājā Bhūpatindra Malla (राजा भूपतिन्द्र मल्ल).
Gallery information:
The National Museum of Nepal (Rashtriya Museum) houses a variety of sculptures, carvings, statues, paintings and other objects grouped according to the major religions such as Hinduism and Buddhism. This photo is from the Hindu bronze sculpture (dhatu-kala) section.