Janati, Jānāti: 2 definitions
Introduction
Introduction:
Janati means something in Buddhism, Pali. If you want to know the exact meaning, history, etymology or English translation of this term then check out the descriptions on this page. Add your comment or reference to a book if you want to contribute to this summary article.
Languages of India and abroad
Pali-English dictionary
Source
:
BuddhaSasana: Concise Pali-English Dictionary
jānāti : (ñā + nā) knows; finds out; to be aware.
Source
:
Sutta: The Pali Text Society's Pali-English Dictionary
1) Janati, 2 to make a sound J. VI, 64 (=sanati saddaṃ karoti). (Page 278)
2) Janati, 1 (Sk. janati (trs.) & jāyate (intrs.); *gene & *gnē to (be able to) produce; Gr. gi/gnomai (gέnesis) gnwtόs =jāta=(g)nātus; Lat. gigno, natura, natio; Goth. knōps & kunps; Cymr. geni, Ags. cennan, Ohg. kind, etc. ) only in Caus. janeti (Sk. janayati) often spelled jāneti (cp. jaleti: jāleti) & Pass. (intrs.) jāyati to bring forth, produce, cause, syn. sañjaneti nibbatteti abhinibbatteti Nd2 s. v. (cp. karoti). ussāhaṃ j. to put forth exertion J. II, 407 (see chanda); (saṃ)vegaṃ j. to stir up emotion (aspiration) J. III, 184; PvA. 32; Mhvs. I, 4; dukkhaṃ j. to cause discomfort PvA. 63.—Aor. janayi Th. 2, 162 (Māyā j. Gotamaṃ: she bore).—pp. janita produced PvA. 1.—See also jantu jamma, jāta, jāti, ñāti, etc. (Page 278)
— or —
Jānāti, (Vedic jñā, jānāti *genē & *gnē, cp. Gr. gignwζkw, gnwtόs, gnώsis; Lat. nosco, notus, (i)gnarus (cp. E. i-gnorant); Goth. kunnan; Ohg. kennan, Ags. cnāwan=E. know) to know.

I. Forms: The 2 Vedic roots jān° & jñā° are represented in P. by jān° & ñā° (ña°) 1. jān: pres. jānāti; pot. jāneyya (Sn. 781) & jaññā (A. IV, 366; Sn. 116, 775; Dh. 157, 352; J. II, 346; IV, 478) 2nd sg. jāneyyāsi (M. I. 487; J. I, 288), 1st pl. jāniyāma (Sn. 873) & (archaic) jānemu (Sn. 76, 599; Vv 8311);— imper. jānāhi (Sn. 596, 1026; Pv. II, 912), 3rd. sg. jānātu (It. 28);— ppr. jānanto & jānaṃ (D. I, 192; A. I, 128; Sn. 722), ppr. med. jānamāna (J. I, 168);— fut. jānissati (J. II, 342; VI, 364);— aor. ajāni (Sn. 536) & jāni (J. I, 125, 269), 3rd pl. jāniṃsu (J. II, 105; VvA. 113);— ger. jānitvā (J. I, 293; III, 276); inf. jānituṃ (J. I, 125). Caus. jānāpeti (see below IV. 2).—2. ñā: fut. ñassati (D. I, 165);— aor. aññāsi (J. I, 271) & nāsi (Sn. 471), 3rd pl. aññaṃsu (Vv 224).—ger. ñatvā (frequent);— grd. ñeyya A. II, 135 (see below) & ñātabba (PvA. 133);— inf. ñātuṃ (frequent) — pp. ñāta (q. v.). ‹-› Pass. ñāyati to be called or named (Miln. 25).

II. Cognate Forms: Nd2 s. v. explains jānāti by passati dakkhati adhigacchati vindati paṭilabhati, & ñatvā (No. 267) by jānitvā tulayitvā tirayitva vibhāvayitvā vibhūtaṃ katvā (very frequent) The 1st explanation is also applied to abhijānāti, & the 2nd to passitvā, viditaṃ katvā, abhiññāya & disvā. The use of the emphatic phrase jānāti passati is very frequent. Yaṃ tvaṃ na jānāsi na passasi taṃ tvaṃ icchasi kāmesi? Whom you know not neither have seen, is it she that you love and long for? D. I, 193; Bhagavā jānaṃ jānāti passaṃ passati cakkhubhūto ñāṇabhūto M. I, 111; similarly A. IV, 153 sq. See further D. I, 2, 40, 84, 157 sq, 165, 192 sq. , 238 sq.; A. I, 128; III, 338; V, 226; Sn. 908; Nd2 35, 413, 517; Vism. 200.

III, Meaning: (1) Intrs. to know, to have or gain knowledge, to be experienced, to be aware, to find out: mayam pi kho na jānāma surely, even we do not know D. I, 216; te kho evaṃ jāneyyaṃ they ought to know ib.; jānantā nāma n'âhesuṃ "nobody knew" J. III, 188; jānāhi find out J. I, 184; kālantarena jānissatha you will see in time PvA. 13; ajānanto unawares, unsuspecting I. 223; ajānamāna id. Pv. II, 314.—2. Trs. to know recognize, be familiar with (usually c. Acc. , but also with Gen. : J. I, 337; II, 243), to have knowledge of, experience, find; to infer, conclude, distinguish, state, define: yaṃ ahaṃ jānāmi taṃ tvaṃ jānāsi D. I, 88; aham p'etaṃ na jānāmi Sn. 989; jānanti taṃ yakkhabhūtā Pv IV. 135; paccakkhato ñatvā finding out personally J. I, 262; III, 168; cittam me Gotamo jānāti S. I, 178; jānāti maṃ Bhagavā S. I, 116; kathaṃ jānemu taṃ mayaṃ? How shall we know (or identify) him? Vv 8311; yathā jānemu brāhmaṇaṃ so that we may know what a b. is Sn. 599; yath'âhaṃ jāneyyaṃ vasalaṃ Sn. p. 21; ajānanto ignorant PvA. 4; annapānaṃ ajāṇanto (being without bread & water) PvA. 169; ittaraṃ ittarato ñatvā inferring the trifling from the trifle Pv. I, 1111; iṅgha me uṇh'odakaṃ jānāhi find me some hot water S. I, 174; seyyaṃ jānāhi Vin. IV, 16; phalaṃ pāpassa jānamāna (having experi‹-› enced) J. I, 168; mantaṃ j. (to be in possession of a charm) J. I, 253; maggaṃ na j. Sn. 441; pamāṇaṃ ajānitvā (knowing no measure) PvA. 130.—3. With double Acc. : to recognize as, to see in, take for, identify as, etc. (cp. Caus.): petaṃ maṃ jānāhi "see in me a Peta" Pv. II, 912 (=upadhārehi PvA. 119); bhadd'itthiyā ti maṃ aññaṃsu (they knew me as=they called me) Vv 224.

IV. Various: 1. Grd. ñeyya as nt. =knowledge (cp. ñāṇa): yāvatakaṃ ñeyyaṃ tāvatakaṃ ñāṇaṃ (knowledge coincides with the knowable, or: his knowledge is in proportion to the k. , i.e. he knows all) Nd2 2352m; ñāṇaṃ atikkamitvā ñeyyapatho n'atthi "beyond knowledge there is no way of knowledge" ib.; ñeyyasāgara the ocean of knowledge PvA. 1.—2. Caus. jānāpeti to make known, to inform, or (with attānaṃ) to identify, to reveal oneself J. I, 107 (att. ajānāpetvā); VI, 363; Vism. 92 (att.); PvA. 149 (att.); DhA. II, 62. (Page 282)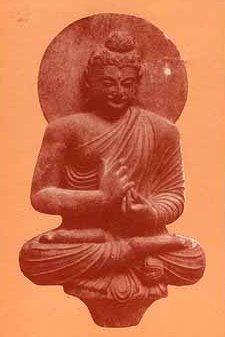 Pali is the language of the Tipiṭaka, which is the sacred canon of Theravāda Buddhism and contains much of the Buddha's speech. Closeley related to Sanskrit, both languages are used interchangeably between religions.
See also (Relevant definitions)
Starts with: Janatiga, Janatikala, Janativadhu.
Ends with: Abhijanati, Ajanati, Anujanati, Avajanati, Pajanati, Parijanati, Patijanati, Pativijanati, Prajanati, Samabhijanati, Samanujanati, Samjanati, Sampajanati, Sanjanati, Upajanati, Vijanati.
Full-text (+107): Natva, Samanujna, Kritavidya, Jna, Jamman, Janamana, Jananta, Janitum, Janitva, Natum, Prativijna, Jani, Sampratijna, Pranijna, Pratyanujna, Pravijna, Atajjha, Janapeti, Pratiprajna, Pativijanati.
Relevant text
Search found 29 books and stories containing Janati, Jānāti; (plurals include: Janatis, Jānātis). You can also click to the full overview containing English textual excerpts. Below are direct links for the most relevant articles:
Verse 15.19 < [Chapter 15 - Puruṣottama-toga (Yoga through understanding the Supreme Person)]
Verse 10.2 < [Chapter 10 - Vibhūti-yoga (appreciating the opulences of the Supreme Lord)]
Verse 3638-3639 < [Chapter 26 - Examination of the 'Person of Super-normal Vision']
Verse 2239 < [Chapter 24a - The case for the reliability of the Veda (the Revealed Word)]
Verse 3172-3173 < [Chapter 26 - Examination of the 'Person of Super-normal Vision']