Bara, Barā: 11 definitions
Introduction
Introduction:
Bara means something in Hinduism, Sanskrit, the history of ancient India, Marathi, Hindi. If you want to know the exact meaning, history, etymology or English translation of this term then check out the descriptions on this page. Add your comment or reference to a book if you want to contribute to this summary article.
Alternative spellings of this word include Bar.
Images (photo gallery)
(+3 more images available)
In Hinduism
Rasashastra (chemistry and alchemy)
Source
: Wisdom Library: Rasa-śāstra
Barā (बरा):—One of the sixty-seven Mahauṣadhi, as per Rasaśāstra texts (rasa literature). These drugs are useful for processing mercury (rasa), such as the alchemical processes known as sūta-bandhana and māraṇa.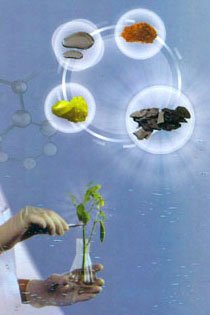 Rasashastra (रसशास्त्र, rasaśāstra) is an important branch of Ayurveda, specialising in chemical interactions with herbs, metals and minerals. Some texts combine yogic and tantric practices with various alchemical operations. The ultimate goal of Rasashastra is not only to preserve and prolong life, but also to bestow wealth upon humankind.
India history and geography
Source
:
Cologne Digital Sanskrit Dictionaries: Indian Epigraphical Glossary
Bāra.—(EI 13), Telugu; the distance between the ends of out-stretched arms. Note: bāra is defined in the "Indian epigraphical glossary" as it can be found on ancient inscriptions commonly written in Sanskrit, Prakrit or Dravidian languages.
The history of India traces the identification of countries, villages, towns and other regions of India, as well as royal dynasties, rulers, tribes, local festivities and traditions and regional languages. Ancient India enjoyed religious freedom and encourages the path of Dharma, a concept common to Buddhism, Hinduism, and Jainism.
Languages of India and abroad
Marathi-English dictionary
Source
:
DDSA: The Molesworth Marathi and English Dictionary
bara (बर).—f n Purulent matter, esp. bloody pus. v vāha, jama, sāca, bhara, dhara.
--- OR ---
barā (बरा).—a (varaṃ S) Good; of moderate qualities; of the middling class; passable, tolerable, admissible. 2 Well; having health, esp. as recovered from sickness. 3 Considerable; not little though not very much. Ex. tūpa kēvaḷa thōḍēṃ asēlasēṃ vāṭalēṃ paṇa thōḍēṃ nāhīṃ barēṃ āhē; gharāhūna nighūna barā lāmba gēlōṃ maga āṭhavaṇa jhālī. 4 as ad decl Conveniently, opportunely, well. Ex. tū barā ālāsa. barā ghēṇēṃ with sa or lā of o. To give it to in fine style (beating, scolding &c.); to take roughly to task. baṛyāvara asaṇēṃ g. of o. To be seeking the good of.
--- OR ---
bāra (बार).—m (vāra S through H) A time. Gen. with a numeral prefix; as ēkabāra Once: also at once. Ex. tēlīṇa sāñcavī dhārōdhāra || karama nēī ēkahī bāra ||.
--- OR ---
bāra (बार).—m (bhāra S through P & H) A charge (of a gun). 2 Explosion or discharge: also the report or noise. v sōḍa, uḍa. 3 fig. An emulous reciting (of shloks &c.) among scholars. v ghāla, ṭāka. 4 A crop (of fruits). 5 A common term for the operations (viz. boiling fragrant flowers with water, or laying them under and over sesamum-seed) by which is prepared scented water or sesamum-seed. 6 (From bāra Charge of a gun.) A musketeer. Ex. tyā vēḷēsa majabarōbara pannāsa vāra hōtē. In this use vāra resembles naḷī (metonymically expressing A musketeer) and ghōḍā (expressing A trooper). bāra karaṇēṃ To enter into the register or regular account an item from the leger or day-book; or to write bāra upon it or the paper bearing it. bāra dēṇēṃ-ṭhāsaṇēṃ-bharaṇēṃ To give a man his lesson or cue; to instruct him (as to the answers he is to make &c.); to prime. bāra dēṇēṃ To admit, allow, consent to, acquiesce in. Ex. hyācē bōlaṇyā-cālaṇyāsa mī bāra dēta nāhīṃ or mī kāṃhīṃ bāra nāhīṃ or mājhēṃ citta bāra dēta nāhīṃ.
--- OR ---
bāra (बार).—m C (Properly bhāra) A load or burden: also weight, pressure, gravitating force. 2 n C or R A beam. 3 W The stick at the game of iṭīdāṇḍa or trapstick.
--- OR ---
bārā (बारा).—a Twelve. kēśā jāṇē bārā nāṛyā jāṇē tērā (kēśā & nāṛyā are feigned names, answering to John Nokes and Thomas Stiles.) A subtle knave indeed, but met by a subtler; a diamond cut by a diamond. bārā or bārācē karaṇēṃ or mhaṇaṇēṃ, bārācā phāḍā vācaṇēṃ, bārācē lēkha vācaṇēṃ To decamp or run off sharply or knavishly. bārā gōṣṭī f pl or bārā kathā f -sāṅgaṇēṃ-karaṇēṃ- gāṇēṃ To talk contradictorily or inconsistently: also to make false pretences or foolish excuses. bārā pandharā karaṇēṃ or sāṅgaṇēṃ To talk shufflingly or with prevarication or evasion. bārā battiśā lāvaṇēṃ To utter wild or unmeaning speeches, to rave or rant. bārā mahinē tērā kāḷa Always emphatically, incessantly, unintermittingly. bārā varṣē tapa kēlēṃ guvāsīṃ pāraṇēṃ phēḍalēṃ Used where great and right efforts or toil have terminated in some vile or worthless result. bārā varṣē vāgavilēṃ asatāṃ tarīṃ āstē () utāra (Although I have carried him twelve years upon my shoulders, still his cry is Softly there! set me down softly!) A phrase descriptive of an ingrate. bārāvēṃ varṣa pālaṭalēṃ or lāgalēṃ (The twelfth year is turned or come; he is entered into his teens.) Used sarcastically of an old man who is yet lewd and lecherous or childishly jocose or frivolous. bārā vāṭā karaṇēṃ g. of o. To disperse or scatter widely: also to expend or to consume prodigally. bārā vāṭā mōkaḷyā hōṇēṃ in. con. To have full liberty of movement or of choice and conduct; to have the wide world (or all the possibilities of procedure and action) before one. Pr. paḷaṇārāsa ēka vāṭa śōdhaṇārāsa bārā vāṭā. bārā vāṭā hōṇēṃ or paḷaṇēṃ To flee or to be scattered or squandered in all directions--an army &c., a stock of money, provisions &c.
--- OR ---
bārā (बारा).—m The mouth or bottom-orifice of a brickkiln or pot-kiln. 2 (Perhaps from Bar.) The space opposite or contiguous to the mouth of a harbour or any particular portion of a coast. The word often answers to Offing.
Source
:
DDSA: The Aryabhusan school dictionary, Marathi-English
barā (बरा).—a Good. Well, recovered or reco- vering from sickness, Considerable. ad decl Opportunity, well. baṛyāvara asaṇēṃ To be seeing the good of.
--- OR ---
bāra (बार).—m A time. A charge (of a gun). Explosion. n A beam. bāra karaṇēṃ Enter into the register or regular account, an item from the ledger or day-book.
--- OR ---
bārā (बारा).—a Twelve. bārā gōṣṭī sāṅgaṇēṃ Talk incon- sistently; make foolish excuses. bārā pimpaḷāvaracā muñjyā A term for a person that has so many places of resort that it is never known at which particular place he may be found. bārā bandaracēṃ pāṇī pyālēlā A term for one that has travelled far and wide, and is become sharp and knowing. bārā māṇḍavācā vaṛhāḍī A term for a person having ever a multitude of engage- ments in a multitude of places. bārā vāṭā mōkaḷyā hōṇēṃ Have the wide world before one. kōśyā jāṇēṃ bārā, māṛyā jāṇē tērā A subtle knave indeed, but met by a subtler; diamond out by a diamond.
Marathi is an Indo-European language having over 70 million native speakers people in (predominantly) Maharashtra India. Marathi, like many other Indo-Aryan languages, evolved from early forms of Prakrit, which itself is a subset of Sanskrit, one of the most ancient languages of the world.
Sanskrit dictionary
Source
:
Cologne Digital Sanskrit Dictionaries: Shabda-Sagara Sanskrit-English Dictionary
Bara (बर).—mfn.
(-raḥ-rā-raṃ) Best, excellent. m.
(-raḥ) 1. A boon, a blessing, &c. 2. A Son-in-law. 3. Surrounding, encompassing. 4. A catamite. n. (-ra) Saffron. m.
(-raḥ) Asparagus racemosus. f.
(-rā) The three myrobalans. n. or ind.
(-raṃ) Slightly desired, preferable. E. bṝ, to select, &c. ac aff.; the root is more usually written vṝ, and the derivative vara, q. v.
Source
:
Cologne Digital Sanskrit Dictionaries: Cappeller Sanskrit-English Dictionary
Bāra (बार).—(—°) opening, aperture.
Source
:
Cologne Digital Sanskrit Dictionaries: Monier-Williams Sanskrit-English Dictionary
1) Bara (बर):—m. Name of Bala-rāma (= bala), [cf. Lexicographers, esp. such as amarasiṃha, halāyudha, hemacandra, etc.]
2) Bāra (बार):—m. or n. (?) an opening, aperture (See jihmaand nīcīna-b).
[Sanskrit to German] (Deutsch Wörterbuch)
Source
:
Cologne Digital Sanskrit Dictionaries: Böhtlingk and Roth Grosses Petersburger Wörterbuch
Bara (बर):—m. = 2. bala Baladeva [Hemacandra's Abhidhānacintāmaṇi 75.]
--- OR ---
Bāra (बार):—Oeffnung s. jihma, nīcīna .
Source
:
Cologne Digital Sanskrit Dictionaries: Sanskrit-Wörterbuch in kürzerer Fassung
Bara (बर):—m. Nomen proprium = bala , baladeva.
--- OR ---
Bāra (बार):—Oeffnung in jihma und nīcīna.
Sanskrit, also spelled संस्कृतम् (saṃskṛtam), is an ancient language of India commonly seen as the grandmother of the Indo-European language family (even English!). Closely allied with Prakrit and Pali, Sanskrit is more exhaustive in both grammar and terms and has the most extensive collection of literature in the world, greatly surpassing its sister-languages Greek and Latin.
Hindi dictionary
Source
:
DDSA: A practical Hindi-English dictionary
1) Bara (बर) [Also spelled bar]:—(nm) bridegroom; strength, power; (a) best, foremost; carrying, taking away; (ind) on the other hand; on, upon; beyond; above, at, in, into, with, forth, back, away, against, based upon, according to, on account of; ~[aksa] (or the) contrary, opposed, reverse; ~[karāra] intact; effective (as before), maintained (in good form); ~[kāja] marriage; ~[khilāpha] contrary to, opposed (to), adversely disposed (towards); ~[khuradāra] prosperous, flourishing, thriving; a son; ~[khvāsta] dismissed, dissolved, discharged; ~[khvāstagī] dismissal, dissolution, discharge; ~[jabāna] memorised, on the tip of the tongue; ~[jastā] proper, befitting; ~[jora] powerful; coercive; exerting pressure; ~[jorī] (by) coercion, (under) duress; forcibly; ~[tara] better, superior, higher; ~[tarapha] removed, discharged, dismissed; ~[tarī] superiority, excellence; ~[vakta] at the appropriate/opportune time; —[ānā] to achieve fulfilment, to culminate in success.
2) Bāra (बार) [Also spelled bar]:—(nf) time(s); turn; (nm) door (in the compound [ghara]); burden, weight; a Persian word used as a suffix meaning that which or who scatters or sheds (as [aśkabāra); ~baradāra] a porter; ~[baradārī] porterage; -[bāra] again and again, repeatedly; •[kahanā] to cram down one's throat.
See also (Relevant definitions)
Starts with (+138): Bara Aditya, Bara Babati, Bara Babu, Bara Balatim, Bara Balute, Bara Bandaracem Pani Pyalela, Bara Bapu, Bara Bhai, Bara Gharace Bara, Bara Hakkadara, Bara Jyotilingem, Bara Mahine, Bara Mandavanca Varihadi, Bara Pimpalamvaraca Munjya, Bara Randya, Bara Rashi, Bara-Kana-Kara-Dini-Dishi, Barabada, Barabanda, Barabar.
Ends with (+228): Abaracabara, Abaragobara, Adambara, Adharambara, Akabara, Akabbara, Akhabara, Alambara, Alija-darabara, Ambara, Ambebara, Anambara, Andaubara, Atimbara, Audambara, Audumbara, Avadambara, Babara, Babbara, Bambara.
Full-text (+134): Jihmabara, Baras, Mahamga, Barasa, Tumbura, Baraika, Nicina, Bhattarakabara, Ghritabara, Divesalami, Bara Gharace Bara, Vayabara, Tryayamshi, Tryayashi, Tryaaimshi, Bera, Bara Randya, Nicinabara, Baroli, Shasta.
Relevant text
Search found 17 books and stories containing Bara, Barā, Bāra, Bārā; (plurals include: Baras, Barās, Bāras, Bārās). You can also click to the full overview containing English textual excerpts. Below are direct links for the most relevant articles: