Ya: 10 definitions
Introduction
Ya means something in Hinduism, Sanskrit, Buddhism, Pali, Marathi. If you want to know the exact meaning, history, etymology or English translation of this term then check out the descriptions on this page. Add your comment or reference to a book if you want to contribute to this summary article.
Images (photo gallery)
In Hinduism
Vyakarana (Sanskrit grammar)
Source
:
Wikisource: A dictionary of Sanskrit grammar
1) Ya (य).—The consonant य् (y) with अ (a) added to it merely for the sake of facility in pronunciation; यकार (yakāra) is also used in the same sense: e. g. लिटि वयो यःः (liṭi vayo yaḥḥ) P.VI.1.38 cf. T.Pr.I: 17,21;
2) Ya.—Krt affix (यत् (yat)) prescribed as कृत्य (kṛtya) or potential passive participle; e.g. चेयम्, गेयम्, शाप्यम्, शक्यम्, गद्यम्, अजर्यम् पण्यम् (ceyam, geyam, śāpyam, śakyam, gadyam, ajaryam paṇyam) etc.: cf. अचो यत् (aco yat)...अजर्यं संगतम् (ajaryaṃ saṃgatam) P. III. 1.97-105;
3) Ya.—Krt. affix क्यप् (kyap) which is also an affix called krtya; e. g. ब्रह्मोद्यम्, भाव्यम्, घात्यम्, स्तुत्यम्, कल्प्यम्, खेयम्, भृत्यःः, भिद्यः, पुष्यः, कृत्यम् (brahmodyam, bhāvyam, ghātyam, stutyam, kalpyam, kheyam, bhṛtyaḥḥ, bhidyaḥ, puṣyaḥ, kṛtyam) also कार्यम् (kāryam) ; cf. P. III. 1.106-123;
4) Ya.—Krt affix ण्यत् (ṇyat) (which is also कृत्य (kṛtya)), e. g कार्यम्, हार्यम्, वाक्यम्, लाव्यम्, कुण्डपाय्यम् (kāryam, hāryam, vākyam, lāvyam, kuṇḍapāyyam). etc.: cf P. III. 1.124-132:
5) Ya.—tad. affix य (ya) affixed (a) in the sense of collection to पाश, वात (pāśa, vāta) etc., as also to खल, गो (khala, go) and रथ (ratha), e. g. पाद्या, रथ्या (pādyā, rathyā) etc. cf. P. IV. 2. 49, 50ः (ḥ) (b) in the चातुरर्थिक (cāturarthika) senses to बल, कुल, तुल (bala, kula, tula) etc. e. g. वल्यः (valyaḥ),.कुल्यम् (kulyam); cf. P V.2. 80, (c) as a Saisika tad. affix to ग्राम (grāma) along with the affix खञ् (khañ) e. g. ग्राम्यः, ग्रामीणः (grāmyaḥ, grāmīṇaḥ); cf P: IV. 2.94 (d) in the sense of 'good therein' (तत्र साधुः (tatra sādhuḥ)) and other stated senses affixed to सभा, सोदर, पूर्व (sabhā, sodara, pūrva), and सोम (soma); e. g. सभ्यः, पूर्व्यः (sabhyaḥ, pūrvyaḥ); .etc. cf. P. IV. 4.105, 109, 133, 137, 138; (e) in the sense of 'deserving it' to दण्ड (daṇḍa) and other words, e. g. दण्ड्य, अर्ध्य, मेध्य, मेध्य (daṇḍya, ardhya, medhya, medhya), etc.; cf P. V. 1.66: (f) in the sense of quality or action to सखि (sakhi) e. g. सख्यम् (sakhyam) ; cf P. V. 1.126;
6) Ya.—tad. affix यत् (yat) applied to (a) राजन् श्वशुर, कुल, मनु (rājan śvaśura, kula, manu) in the sense of offspring, (b) शूल, उखा, वायु, ऋतु (śūla, ukhā, vāyu, ṛtu) and others, under certain conditions; cf. P. IV. 2.17, 31, 32, 101, (c) to अर्ध, परार्ध (ardha, parārdha), words in the class headed by दि्श, छन्दस् (di्śa, chandas) and others in specific senses; cf P. IV. 3-46, 54 etc. and (d) in specific senses to specific words mentioned here and there in a number of sutras from IV.4, 75 to V.4.25; (e) to शाखा, मुख, जघन (śākhā, mukha, jaghana) and others in the sense of इव (iva) (similar to) e.g. शाख्यः, मुख्यः (śākhyaḥ, mukhyaḥ), etc.; cf. P. V. 3. 103;
7) Ya.—Case-ending य (ya) substituted for ङे (ṅe) of the dative sing; e. g. रामाय (rāmāya) cf. P. VII. 3.102:
8) Ya.—Verb-affix यक् (yak) applied to the nouns कण्डू (kaṇḍū) and others to make them (denominative) roots; e. g. कण्डूय,सन्तूय (kaṇḍūya, santūya) etc. cf. कण्ड्वादिभ्यो यक् (kaṇḍvādibhyo yak) P. III. 1.27
9) Ya.—| Vikarana य (ya) (यक् (yak)) applied to any root before the Saarvadhaatuka personal endings to form the base for the passive voice as also the base for the 'Karmakartari' voice e g क्रियते, भूयते (kriyate, bhūyate), cf. सार्वधातुके यक् (sārvadhātuke yak) P. III. 1.67
10) Ya.—Unaadi affix य (ya) (यक् (yak)) applied to the root हन् (han) to form the Vedic word अघ्न्य (aghnya); cf अघ्न्यादयश्च (aghnyādayaśca);
11) Ya.—Augment य (ya) (यक् (yak)) added to the affix क्त्वा (ktvā) in Vedic Literature; e. g. दत्त्वाय (dattvāya); cf. क्त्वो यक् (ktvo yak) P. VII.1.47;
12) Ya.—Verb affix यङ् (yaṅ) added to a root to form its Intensive base (which sometimes is dropped) and the root is doubled. e. g. चेक्रीयते,चर्करीति (cekrīyate, carkarīti);. cf. P. III. 1.22,24;
13) Ya.—Short term (प्रत्याहार (pratyāhāra)) supposed to be beginning with य (ya) in the affix यइ (yai) in the sutra धातोरेकाचो (dhātorekāco) ... यङ् (yaṅ) III. 1.22, and ending with ङ् (ṅ) in the sutra लिड्या-शिष्यङ्क (liḍyā-śiṣyaṅka) III. 1.86, with a view to include the various verb affixes and conjugational signs.
--- OR ---
Yā (या).—Substitute for a case affix in Vedic Literature; e.g. उरुया, धृष्णुया (uruyā, dhṛṣṇuyā) for उरुणा, धृष्णुना (uruṇā, dhṛṣṇunā), cf. सुपां सुलुक् (supāṃ suluk)o P.VII. 1.39.
Vyakarana (व्याकरण, vyākaraṇa) refers to Sanskrit grammar and represents one of the six additional sciences (vedanga) to be studied along with the Vedas. Vyakarana concerns itself with the rules of Sanskrit grammar and linguistic analysis in order to establish the correct context of words and sentences.
Purana and Itihasa (epic history)
Source
:
archive.org: Puranic Encyclopedia
Ya (य).—This letter means "Yāga", "Yātā" (one who goes) or "hero". (Agni Purāṇa, Chapter 348).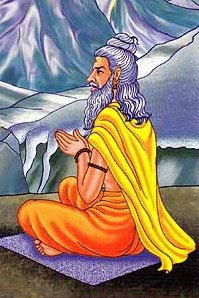 The Purana (पुराण, purāṇas) refers to Sanskrit literature preserving ancient India's vast cultural history, including historical legends, religious ceremonies, various arts and sciences. The eighteen mahapuranas total over 400,000 shlokas (metrical couplets) and date to at least several centuries BCE.
Languages of India and abroad
Pali-English dictionary
Source
:
Sutta: The Pali Text Society's Pali-English Dictionary
Ya°, (pron. rel. base; Vedic yaḥ=Gr. o(ζ who; cp. Goth. jabai if, —ei rel. part. An amplification of the dem. pron. base *i-, *ei- (cp. ayaṃ). See on detail Brugmann, "Die indogerm. Pronomina" in Ber. d. sächs. Ges. LX. 41 sq.) I. Forms. (See inflection also at Geiger, P. Gr. § 110.) The decl. is similar to that of ta°; among the more rarely found forms we only mention the foll. : sg. Nom. m. yo with by-form (in hiatus) yv-, as yv'âyaṃ=yo ayaṃ M. I, 258; yv'âssa=yo assa M. I, 137. Notice the lengthening of the subsequent vowel. ‹-› An unsettled ya is to be found at J. V, 424 (Fausböll remarks "for yassā"?; perhaps to be combined with preceding pañcapatikā; C. on p. 427 explains ya-kāro nipātamatto)— Abl. yasmā in adv. use; yamhā Dh. 392.—Loc. yamhi Dh. 261, 372, 393.—f. Loc. yassaṃ A. III, 151 (see below). See further adv. use of cases (below II. 5).—At Pv. II, 16 yāhi is doubtful (perhaps imper. =yajahi, of yajati; C. leaves it unexplained).

Special mention must be made of the nt. n. Acc. sg. where both yaṃ and yad are found. The (Vedic) form yad (Ved. yat) has been felt more like ya+expletive (Sandhi-) d, and is principally found in adv. use and certain archaic phrases, whereas yaṃ represents the usual (Pali) form (like tad and taṃ). See more under II.—A Māgadhized form is ye (after se=taṃ), found at D. II, 278 (see Geiger § 1052 & 1102. Cp. Trenckner, Notes 75.). The expression ye-bhuyyena may belong under this category, if we explain it as yad+bhuyyena (bhuyyena equivalent to bhiyyoso). It would then correspond to seyyathā (=sad+yathā, cp. sayathā, sace, taṃyathā). See refs. under yebhuyyena.—The expression yevāpanaka is an adj. formn from the phrase ye-vā-pana (=yaṃ vā pana "whatever else there is"), i.e. belonging to something of the same kind, i.e. corresponding, reciprocal, as far as concerned, respective. (See s. v.) — In adv. use it often corresponds to E. as; see e.g. yad-icchakaṃ, yad-idaṃ (under II. 2 b; II, 4 b.).

II. Meaning: "which, " in correspondence to a following demonstr. pron. (ta°); whichever (generalizing); nt. what, whatever. In immediate combination with the demonstr. pron. it is qualifying and specifying the person, thing or subject in discussion or question (see below 4).

1. Regular use as correl. pron. when ya° (+noun) is followed by ta° (+noun). Sometimes (in poetry) the reverse is the case, e.g. at It. 84 where ta° (m. sa) is elliptically omitted: atthaṃ na jānāti yaṃ lobho sahate naraṃ "he does not know good, whom greed overcomes. " — Otherwise regular, e.g. : yassa jātarūparajataṃ kappati pañca pi tassa kāmaguṇā kappanti S. IV, 326. In a generalizing sense (cp. below II. 3): yo vā so vā "der erste beste, " some or other, whoever, any J. IV, 38; V, 362; yaṃ vā taṃ vā karotu let her do whatever she likes VvA. 208; yasmiṃ vā tasmiṃ vā on every occasion S. I, 160 na yo vā so vā yakkho not this or that yakkha i.e. not any (ordinary) kind of Yakkha (but Inda) DA. I, 264.—The same use (ordinary correlative) applies to the nt. forms yaṃ & yad in correl. to taṃ and tad. (See sep. under II. 2.)

2. Use of nt. forms.—(a) nt. yaṃ (a) as pronoun: S. III, 44 (yaṃ dukkhaṃ ... tad anattā); It. 78 (yañ c'aññaṃ whatever else); VbhA. 54 (yaṃ labbhati yañ ca na labbhati taṃ sabbaṃ pucchitvā). See also under 3 a (yaṃ kiñci, yaṃ yaṃ).—(b) as adj. adv. : yaṃmukha facing what, turned where (?) J. V, 475 (but C. reads & explains sammukha!); yaṃ—vipāka having what or which kind of fruit D. II, 209. yaṃ vā ... yaṃ vā whether ... or S. II, 179; yaṃ no ... na tv'eva neither ... nor S. II, 179-180.—yaṃ with pot. : "so that, " that (corresp. to Lat. ut consecutivum) S. III, 41 (yaṃ rūpe anatt'ânupassī vihareyya). J. V, 339 (n'esa dhammo yaṃ taṃ jahe that I should leave you).—In the function of other conjunctions e.g. as temporal= when, since, after: J. IV, 319 (yaṃ maṃ Suruci-m-ānayi that, or since, S. married me). As conditional or causal =if, even if, because: Vin. I, 276 (yaṃ te sakkā ... arogaṃ kātuṃ, taṃ karohi if it is possible ... do it; or may be taken in sense of "in whatever way you can do it, do"); J. III, 206=IV. 4 (yaṃ me sirasmiṃ ūhacca cakkaṃ bhamati matthake=because; C. : yena pāpena).—(c) as adv. deictive "so, " in combination with var. other (emphatic) particles as e.g. yaṃ nūna used in an exhortative sense "well, now"; or "rather, let me"; or "so now, " always in phrase yaṃ nūn'âhaṃ "now then let me" (do this or that) very frequent either with foll. pot. e.g. "y. n. âhaṃ araññaṃ paviseyyaṃ" DhA. II, 91. "y. n. â. katakammaṃ puccheyyaṃ" VvA. 132; dasseyyaṃ VvA. 138; pabbajjeyyaṃ M. II, 55; āneyyaṃ DhA. I, 46, vihareyyaṃ ibid. 56; etc. cp. J. I, 14, 150, 255; III, 393; DhA. I, 91; PvA. 5 (avassayo bhaveyyaṃ).—Similarly yañ hi "well then, now then" (with Pot.) S. II, 210, 221 (taṃ vadeyya). Cp. yagghe. yañ ca & yañ ce (Sk. yac ca, or cet, ca here=ce see ca. & cp. sace=sa+ce) (rather) than that: yañ ca Th. 2, 80; J. I, 210; yañce (with Pot.) S. I, 176; It. 43; Th. 1, 666. saṅgāme me mataṃ seyyo yañ ce jīve parājito (than that I live vanquished) Sn. 440 (cp. the intricate explanation at SnA 390); similarly J. IV, 495: me maraṇaṃ seyyo yañ ce jīve tayā vinā.—(b) nt. yad: (a) as pron in regular relative use e.g. S. III, 44 (yad aniccaṃ taṃ dukkhaṃ); It. 59 (yad eva diṭṭhaṃ tad ev'âhaṃ vadāmi). (b) as adv. e.g. yad-agge (Loc.) from what on, i.e. from which time, since what time D. I, 152 (=mūladivasato paṭṭhāya yaṃ divasaṃ aggaṃ patvā DA. I, 311); Vv 8433 (=yato paṭṭhāya VvA. 344). Also as yad-aggena (Instr.) Vin. II, 257 (y. Mahāpajāpati-gotamiyā aṭṭha garudhammā paṭiggahitā tad eva sā upasampannā); VbhA. 387.—yad — atthaṃ for what, why Th. 2, 163. yad-atthiya as much as necessary, as required, sufficient, proper Th. 1, 12; 1274 ("which, for the goal desirous, he led" trsl.; refers to brahmacariyaṃ). The same verse occurs at Sn. 354. The latter passage is mentioned in P. D. under atthiya with meaning "on account of what" (cp. kim-atthiyaṃ S. III, 189). The Sn. passage is not explained in SnA.—yad-icchakaṃ whatever is pleasant, i.e. according to liking, as he pleases A. III, 28; Pug. 11, 12; J. I, 141 (y. bhutta eaten heartily); Vism. 154 (+yavadicchaka); VvA. 341. Cp. yen'icchakaṃ below II. 5.—yad-icchita see under yathā-icchita! — yadidaṃ: see below II. 4 b.

3. Generalizing (or distributive) use of ya: There are two modes of generalization, viz. (a) by repeating ya°: yassa yass'eva sālassa mūle tiṭṭhasi, so so muñcati pupphāni; "at the foot of whichever tree you stand, he (in all cases concerned) sheds flowers" Vv 393; yaṃ yaṃ hi manaso piyaṃ "whatever is pleasant to the senses" Pv. II, 118; yaṃ yaṃ passati taṃ taṃ pucchati "whomsoever he sees, him he asks" J. III, 155; yassaṃ yassaṃ disāyaṃ viharati, sakasmiṃ yeva vijite viharati" in whichever region he lives, he lives in his own realm" A. III, 151; yo yo yaṃ yaṃ icchati tassa tassa adāsi "whatever anybody wished he gave to him" PvA. 113; yaṃ yaṃ padesaṃ bhajati tattha tatth'eva assa lābhasakkāro nibbattati "whichever region he visits, there (in each) will he have success" DhA. II, 82.—(b) by combination with ko-ci (cp. the identical Lat. qui-cun-que): yassa kassaci rāgo pahīno ayaṃ vuccati ... "the lust of whosoever is abandoned he is called so & so" It. 56. yāni kānici vatthūni ... sabbāni tāni ... It. 19; ye keci ārabbha "with ref. to whosoever" PvA. 17; yaṃ kiñci whatever Pv. I, 41.

4. Dependent & elliptic use of ya (with pron. demonstr.). This represents a sort of deictic (emphatic) use, with ref. to what is coming next or what forms the necessary compliment to what is just being said. Thus it introduces a general truth or definition, as we would say "just this, namely, i.e. " or Ger. "so wie, und zwar. " — (a) The usual combinations are those of ya+sa (nt. taṃ) and of ya+ayaṃ (nt. idaṃ), but such with amu (nt. aduṃ) also occur: yaṃ aduṃ khettaṃ aggaṃ evam eva mayhaṃ bhikkhu-bhikkhuniyo "as there is one field which is the best, thus to me the bh. & bhikkhunīs" S. IV, 315. Cp. the foll. : ya+sa e.g. at M. I. 366 (yo so puriso paṭhamaṃ rukkhaṃ ārūḷho sace so na khippam eva oroheyya "just that man, who climbed up the tree first, if he does not come down very quickly"); J. II, 159 (yena tena upāyena with every possible means); Pv. I, 91 (yā tā (so read for yā ca!) "just she over there; who as such, i.e. such as she is"); cp. also the foll. : yā sā sīmā ... taṃ sīmaṃ Vin. I, 109; ye te dhammā ādikalyāṇā etc... . sātthaṃ brahmacariyaṃ abhivadanti tathā rūpā 'ssa dhammā honti ... M. III, 11; yāni etāni yānāni (just) these DhA. IV, 6.—ya+ayaṃ e.g. at M. I, 258 (yv'āyaṃ vado vedeyyo tatra tatra ... vipākaṃ paṭisaṃvedeti); It. 35=93 (nibbāpenti moh'aggiṃ paññāya yā 'yaṃ nibbedha-gāminī: "as it is also penetrating, which as such, or in this quality, or as we know, is penetrating"); Vin. IV, 134 (ye 'me antarāyikā dhammā vuttā ... te paṭisevato n'âlaṃ antarāyāya "just those which, or whichever"). Th. 1, 124 (paṅko ti hi naṃ avedayuṃ yâyaṃ vandanapūjanā; here=yā ayaṃ); Dh. 56 (appamatto ayaṃ gandho yâyaṃ tagara-candanī; here=yo ayaṃ); M. II, 220 (yaṃ idaṃ kammaṃ ... taṃ).—(b) nt. yadidaṃ lit. "as that, " which is this (i.e. the following), may be translated by "viz. " that is, "i.e. " in other words, so to speak, just this, "I mean"; e.g. kāmānaṃ etaṃ nissaraṇaṃ yad idaṃ nekkhammaṃ "there is an escape from the lusts, viz. lustlessness"; or: "this is the abandoning of lusts, in other words lustlessness" It. 61; dve dānāni āmisa° dhamm°, etad aggaṃ imesaṃ yad idaṃ dhamma° "this is the best of them, I mean dh-d. " It. 98=100; supaṭipanno sāvaka-saṅgho, y. i. cattāri purisa-yugāni etc. M. I, 37. Instead of yadidaṃ we also find yāvañ c'idaṃ. See also examples given under yāvatā.

5. Cases used adverbially: Either locally or modally; with regards to the local adverbs it is to be remarked that their connotation is fluctuating, inasmuch as direction and place (where) are not always distinguished (cp. E. where both meanings=where & where-to), but must be guessed from the context. (a) Instr. yena: (local) where (i.e. at which place) D. I, 71 (yena yena wherever), 220 (yattha yena yahiṃ=whence, where, whither; not with translation Dial. I. 281: where, why, whence!), 238 (id.); yenatena where (he was) —there (he went) D. I, 88, 106, 112 & passim; cp. D. II, 85 (yena âvasath'âgāraṃ ten'upasaṅkami); A. II, 33 (yena vā tena vā here & there or "hither & thither").—(modal) Dh. 326 (yen'icchakaṃ II. 2 b.); Pv. I, 112 (kiṃ akattha pāpaṃ yena pivātha lohitaṃ: so that). -Loc. yahiṃ where (or whither) Vv 8429 (yahiṃ yahiṃ gacchati tahiṃ tahiṃ modati); & yasmiṃ: yasmiṃ vā tasmiṃ vā on every occasion S. I, 160.—Abl. yasmā (only modal) because A. I, 260; It. 37 (corresp. to tasmā). On yasmā-t-iha see Geiger, P. Gr. 735. (Page 543)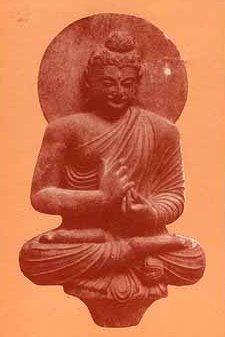 Pali is the language of the Tipiṭaka, which is the sacred canon of Theravāda Buddhism and contains much of the Buddha's speech. Closeley related to Sanskrit, both languages are used interchangeably between religions.
Marathi-English dictionary
Source
:
DDSA: The Molesworth Marathi and English Dictionary
ya (य).—a form of contraction for hī Also or even; as tōya gēlā, hāya ālā, tēvhāṃya mīñca hōtōṃ ātāṃya mīñca āhēṃ. This emphatic use is not vulgar.
--- OR ---
yā (या).—conj ( P) Or.
Source
:
DDSA: The Aryabhusan school dictionary, Marathi-English
ya (य).—or-य f sometimes nidhāva m and nidhāratī f pl Great fuss.
--- OR ---
ya (य).—The twenty-sixth consonant.
Marathi is an Indo-European language having over 70 million native speakers people in (predominantly) Maharashtra India. Marathi, like many other Indo-Aryan languages, evolved from early forms of Prakrit, which itself is a subset of Sanskrit, one of the most ancient languages of the world.
Sanskrit-English dictionary
Source
:
Cologne Digital Sanskrit Dictionaries: Shabda-Sagara Sanskrit-English Dictionary
Ya (य).—The twenty-six consonant of the Nagari alphabet, or semi-vowel Y; in Bengal, it is usually pronounced J.
--- OR ---
Ya (य).—mfn.
(-yaḥ-yā-yaṃ) Who goes, a goer, a mover. m.
(-yaḥ) 1. Air, wind. 2. Union, Joining. 3. Fame, celebrity. 4. Barley. 5. Light, lustre. 6. Abandoning. 7. Yama. f.
(-yā) 1. Pudendum mulibre. 2. Going, proceeding. 3. A car, a carriage. 4. Prohibiting, restraining, checking. 5. Religious meditation. 6. Getting, obtaining. E. yaj to worship, or yam to check, &c., aff. ḍa; or yā-ḍa .
--- OR ---
Yā (या).—r. 2nd cl. (yāti) 1. To go, to go to. 2. To obtain, to get. 3. To invade. 4. To withdraw. 5. To elapse, (as time.) 6. To come to pass, to become. 7. To have carnal intercourse with. 8. To request. 9. To attempt. 10. To discover. With anu, prefixed, To follow. With abhi, To approach. to reach. With āṅ, To come, to arrive. With upa, To give way, to yield. With nir, 1. To go out or forth. 2. To go readily or quickly. With pra, To go to. With prati, To go to or towards. With prati and ut, To meet, to advance to. With mam and abhi, To approach. With sam and āṅ, To arrive. With ati, 1. To transgress. 2. To surpass.
Sanskrit, also spelled संस्कृतम् (saṃskṛtam), is an ancient language of India commonly seen as the grandmother of the Indo-European language family. Closely allied with Prakrit and Pali, Sanskrit is more exhaustive in both grammar and terms and has the most extensive collection of literature in the world, greatly surpassing its sister-languages Greek and Latin.
See also (Relevant definitions)
Starts with (+1725): Ya-kara, Yabalagama, Yabdha, Yabh, Yabha, Yabhana, Yabhati, Yabu, Yac, Yaca, Yacaka, Yacakavritti, Yacaki, Yacamana, Yacana, Yacanajivana, Yacanaka, Yacanata, Yacanem, Yacaniya.
Ends with (+14419): A-bhata-cchatra-praveshya, A-bhata-praveshya, A-bhrita-praveshya, A-candra-aditya-kaliya, A-cata-bhata-praveshya, A-hasta-prakshepaniya, A-hiranya-dhanya-pranaya-pradeya, A-kincit-kara-grahya, A-kincit-pragrahya, A-lekhani-praveshataya, A-pashu-medhya, A-praveshya, A-pushpa-kshira-grahaniya, Ababa Niraya, Ababaya, Abadagiriya, Abadhya, Abahya, Abalavasaya, Abalya.
Full-text (+1974): Shevai, Abhiyati, Vijnapaniya, Pratibhaya, Daivatya, Payati, Udya, Kalahapriya, Haraniya, Abhriya, Ubhaya, Anusandheya, Natakiya, Yavarga, Anushtheya, Ashcarya, Aradhaniya, Amaya, Shakyaputriya, Mocaniya.
Relevant text
One of your search terms exceeds the minimun character amount per search term. This amount currently equals 2.
Search found 1994 books and stories containing Ya, Yā. You can also click to the full overview containing English textual excerpts. Below are direct links for the most relevant articles: