Vijayanagara Paintings: photo 20
Photo 20 of 37 in Gallery: Vijayanagara Paintings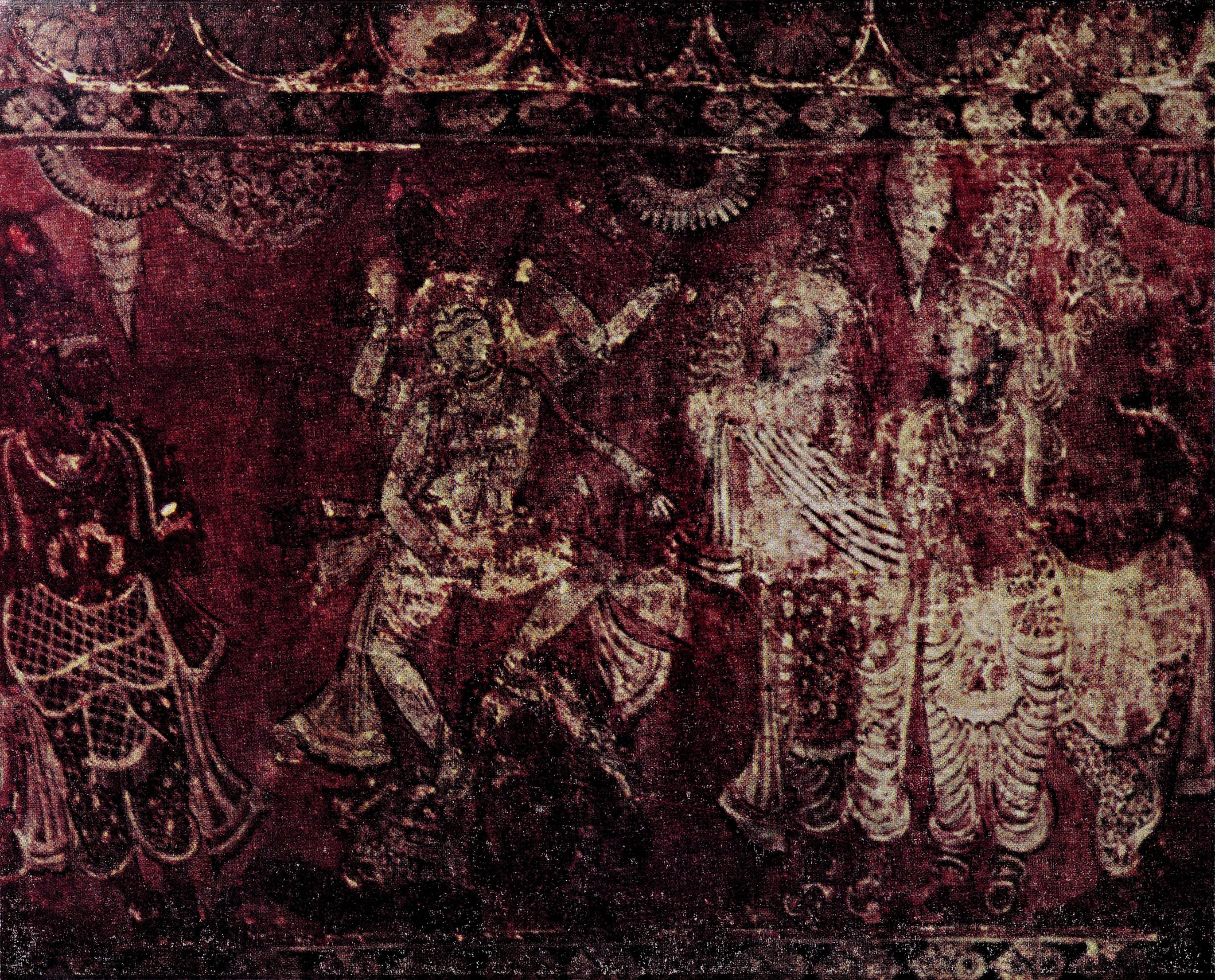 Image title: Plate 20: Shiva Tandava
[Full title: Shiva Tandava in Bhujangatrasita pose, Vijayanagara, Lepakshi, 16th century]
The next panel shows Naṭeśa in the bhujaṅgatrāsita, scared by a snake attitude. This is the most favoured and usually repeated form of Naṭarāja from the Chola period onwards of which the most magnificent is the one at Gaṅgaikoṇḍacholapuram where Kālī dancing with Śiva as well as Karaikkalammaiyar playing the cymbals is vividly presented.
Note: Gaṅgaikoṇḍacholapuram can also be spelled as Gaṅgaikoṇḍacolapura, Gaṅgaikoṇḍachoḷapuram, Gaṅgaikoṇḍacoḷapuram or Gangaikondacholapuram or "Gangaikonda Cholapuram", Cholapura, Colapura or Coḷapuram.
Gallery information:
This plate is contained in the book "Vijayanagara Paintings", a valuable aid to the understanding of Indian iconography (also known as śilpaśāstra). The Vijayanagara empire was established in 1335 by Harihara, Harihara, Kaṃpa and Bukka (sons of Saṅgama) and grew to be a dominant power in the South. Painting has been considered in the Citrasūtra of the Viṣṇudharmottara, the early standard text on painting, as the premier art.