Hitopadesha [sanskrit]
8,857 words
Summary: The Sanskrit edition of the Hitopadesha referencing the English translation and grammatical analysis. Written by Narayana in the 8th century, the Hitopadesha represents a collection of short stories involving human and animal characters, instructing the reader on basic ancient Indian moral values and ethical conduct.
Alternative titles: हितोपदेशः, Hitopadeśa, Hitopadesa.
Contents of this online book (
+

/

-

)

The full text of the Hitopadesha [sanskrit] is available here and publically accesible (free to read online). Of course, I would always recommend buying the book so you get the latest edition. You can see all this book's content by visiting the pages in the below index:
Other editions:
Also see the following editions of the Sanskrit text or (alternative) English translations of the Hitopadesha Hitopadesha [sanskrit]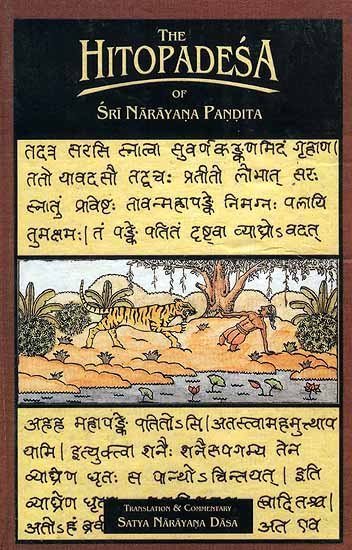 The Hitopadesa of Sri Narayana Pandita
by Satya Narayana dasa (1997)
Buy now!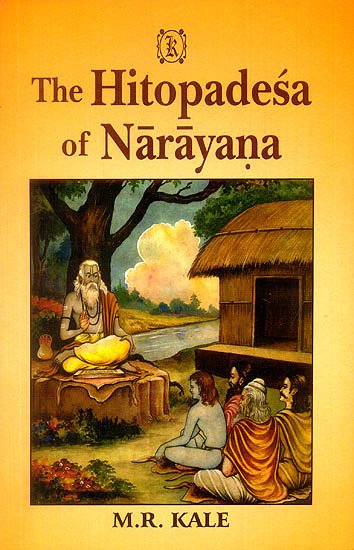 The Hitopadesa of Narayana
by M. R. Kale (2015)
Edited with A Sanskrit Commentary "Marma-Prakasika" and Notes in English; 9788120806023; Published by Motilal Banarsidass Publishers Pvt. Ltd.
Buy now!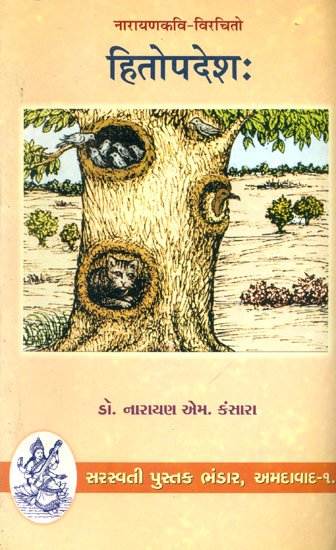 Hitopadesa (in Gujarati)
by Dr. Narayan M. Kansara (2007)
[હિતોપદેશ]—[ડો. નારાયણ એમ. કંસારા] Sanskrit Text With Gujarati Translation; Published by Saraswati Pustak Bhandar, Ahmedabad
Buy now!
Preview of in Gujarati sript: