Sculptures in temples in Kumbakonam: photo 638
Photo 638 of 640 in Gallery: Sculptures in temples in Kumbakonam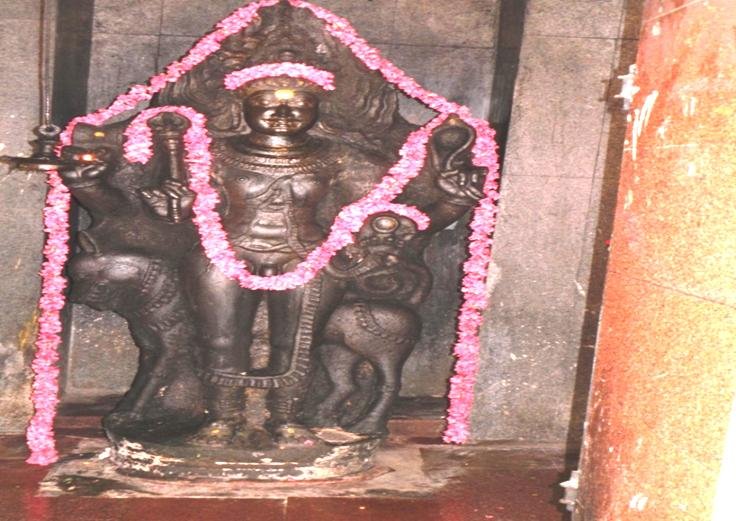 Image title: Figure 69. Bhairavar Sannidhi
This is a beautiful sculpture of Bhairavar. He is in Samabhanga, feet in Brahmasthana, naked without clothes, Caturbhuja with a dog behind him. His front right hand is holding a Trisula, his front left hand is holding a Bhiksapatram, his back right hand is holding a Damaru, his back left hand is holding a noose Pasa. Truly a marvellous sculpture.
Gallery information:
Kumbakonam is considered as one of the holiest places in Tamil Nadu and is known for its temples and Mathas (monasteries which were centres of Brahmanical learning). These photographs depict the connection between the sculptures in the temples and Natya Shastra and related texts dealing with iconography.