Sculptures in temples in Kumbakonam: photo 554
Photo 554 of 640 in Gallery: Sculptures in temples in Kumbakonam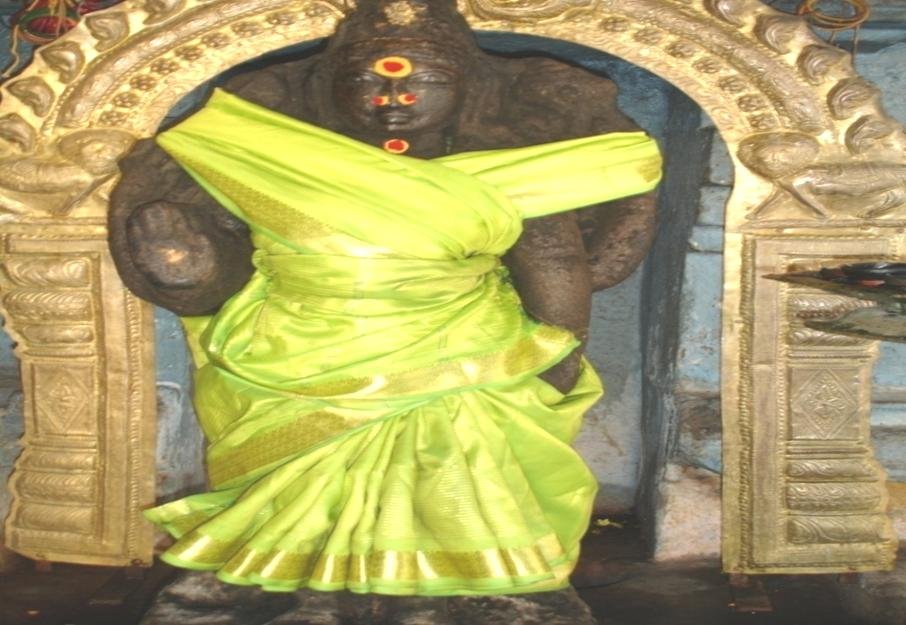 Image title: Figure 102. Durgai Amman Sannidhi
A beautiful sculpture of Durgai Amman. She is in Samabhanga, draped with a green saree. Her main right hand is in Abhaya Hasta and her main left hand is in Uru. Her other two right and left hands seem to be holding Sankha and Cakra respectively. She is looking at the devotee in Sama Drsti.
Gallery information:
Kumbakonam is considered as one of the holiest places in Tamil Nadu and is known for its temples and Mathas (monasteries which were centres of Brahmanical learning). These photographs depict the connection between the sculptures in the temples and Natya Shastra and related texts dealing with iconography.