Buddhist Art Gallery: Photographs (NMN): photo 4
Photo 4 of 25 in Gallery: Buddhist Art Gallery: Photographs (NMN)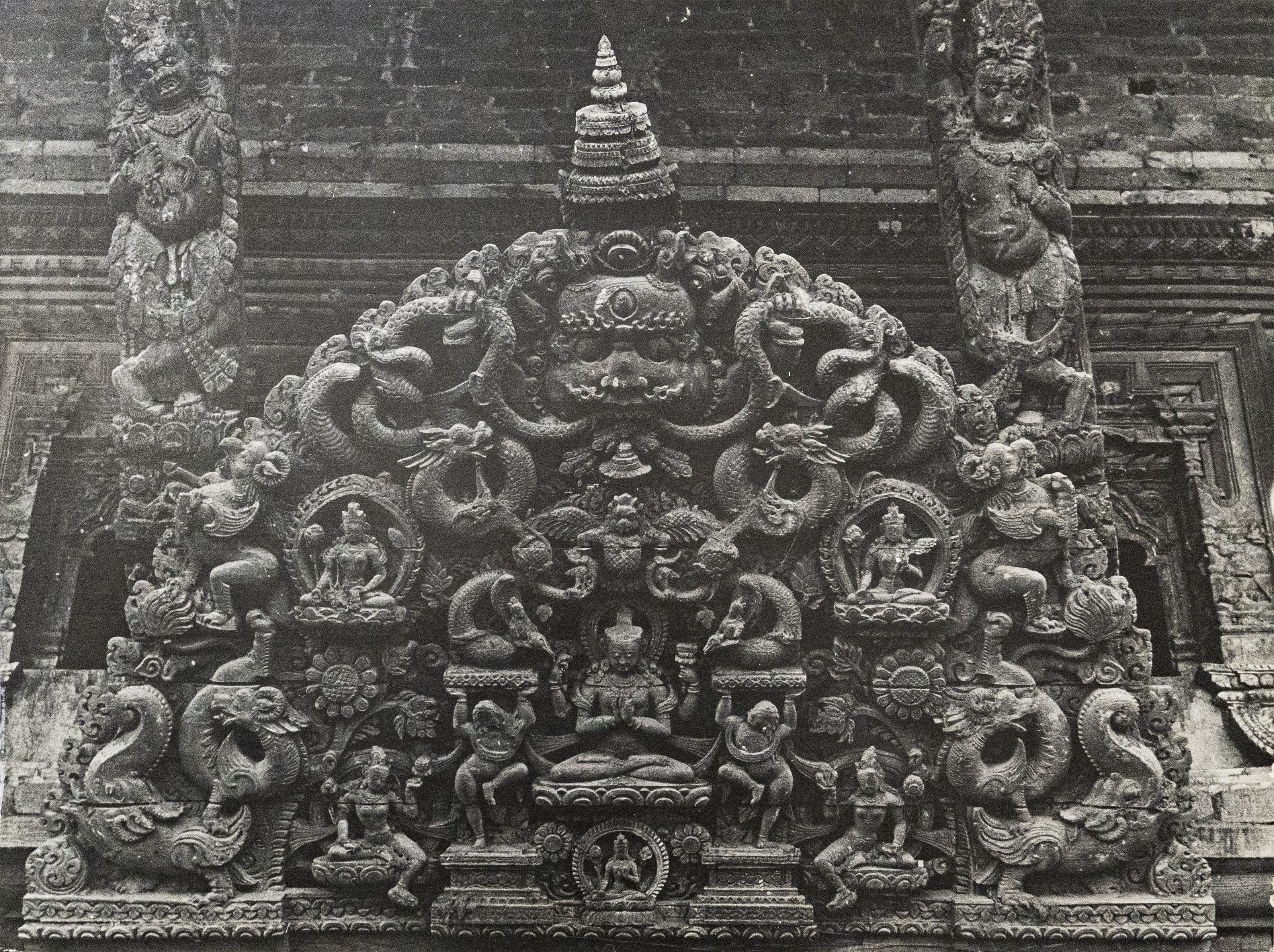 Image title: Prajnaparamita
This photograph shows Prajnaparamita, wooden tympanum (काष्ठ-तोरण, kāṣṭha-toraṇa), Chhusya Bahal (छुस्या बहाल), Kathmandu (काठमाडौं) from the 16th century A.D.
Prajnaparamita can also be spelled as Prajñāpāramitā (प्रज्ञापारमिता), composed of Prajna or Prajñā (प्रज्ञा) and Paramita or Parāmitā (परामिता).
Gallery information:
The National Museum of Nepal (Rashtriya Museum) houses a variety of sculptures, carvings, statues, paintings and other objects grouped according to the major religions such as Buddhism and Hinduism. This photo is an exhibition from the Buddhist Art Gallery.