Ceti, Ceṭī, Ceṭi: 7 definitions
Introduction
Ceti means something in Buddhism, Pali, Hinduism, Sanskrit, Marathi. If you want to know the exact meaning, history, etymology or English translation of this term then check out the descriptions on this page. Add your comment or reference to a book if you want to contribute to this summary article.
Alternative spellings of this word include Cheti.
In Buddhism
Theravada (major branch of Buddhism)
Source
:
Pali Kanon: Pali Proper Names
1. Ceti, Cetiya - One of the sixteen Mahajanapadas (A.i.213, etc.), probably identical with Cedi of the older documents (E.g., Rv.viii.5, 37-9). The people of Ceti seem to have had two distinct settlements: one, perhaps the older, was in the mountains, probably the present Nepal (Bud. India, p.26). It is evidently this older settlement which is mentioned in the Vessantara Jataka; it was passed by Vessantara on his way into exile in the Himalayas, and was thirty yojanas distant from Jetuttara (J.vi.514, 518). The other, probably a later colony, lay near the Yamuna, to the east, in the neighbourhood of and contiguous to the settlement of the Kurus; for we are told (Vin.iv.108f; J.i.360f) that the Buddha, having dwelt in the Ceti country, went to Bhaddavatika, where, at the Ambatittha, Sagata tamed a Naga, and from there he went to Kosambi. This part of the country corresponds roughly to the modern Bundelkhand and the adjoining region (Law: Geog. of Early Bsm., p.16).
It was probably of the older Ceti that Sotthivati was the capital, where once reigned Apacara, who uttered the first lie in the world. (J.iii.454ff Sotthivati is probably identical with Suktimati or Sukti Sahvaya of the Mahabharata (iii.20, 50; xiv.83, 2); see also PHAI.81).
The journey from Benares to Ceti lay through a forest which was infested by robbers (J.i.253, 256). The settlement of Ceti was an important centre of Buddhism, even in the time of the Buddha. The Anguttara Nikaya (A.iii.355f; v.41f; 157ff) mentions several discourses preached to the Cetis, while the Buddha dwelt in their town of Sahajati. While dwelling in the Pacinavamsadaya in the Ceti country, Anuruddha became an arahant after a visit which the Buddha paid to him (A.iv.228; see also Vin.i.300f). The Janavasabha Sutta (D.ii.200 and passim) leads us to infer that the Buddha visited the Ceti country several times. The Samyutta Nikaya (S.v.436f) records a discussion on the four Ariyan Truths among a number of monks, including Gavampati, dwelling at Sahajati (v.l. Sahancanika).
It is said (E.g., AA.ii.765) that the country was called Ceti because it was ruled by kings bearing the name of Ceti or Cetiya (SNA.i.135).
2. Cetiya - A mythical king (Mhv.ii.3; Dpv.iii.5; Mtu.i.348). See Ceti (1).
Apacara is also referred to as Cetiya (J.iii.457, 460, etc.), shortened into Cecca (J.v.267).
Source
:
Pali Kanon: Pali Proper Names
A Yakkhini who lived in the Dhumarakkha mountain near Tumbariyangana.
Pandukabhaya, hearing of her, tried to capture her, but succeeded only after a very long and strenuous chase, in which she assumed the form of a mare. He rode her into battle, where she helped him in various ways (Mhv.x.53ff). The Mahavamsa Tika (p.289) says she was the wife of the Yakkha Jutindhara, who fell in the battle of Sirisavatthu.
Theravāda is a major branch of Buddhism having the the Pali canon (tipitaka) as their canonical literature, which includes the vinaya-pitaka (monastic rules), the sutta-pitaka (Buddhist sermons) and the abhidhamma-pitaka (philosophy and psychology).
Languages of India and abroad
Pali-English dictionary
Source
:
BuddhaSasana: Concise Pali-English Dictionary
ceṭī : (f.) a maid servant.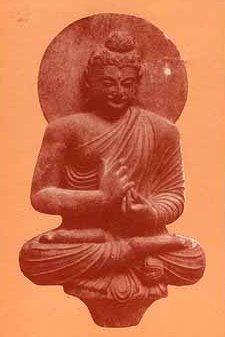 Pali is the language of the Tipiṭaka, which is the sacred canon of Theravāda Buddhism and contains much of the Buddha's speech. Closeley related to Sanskrit, both languages are used interchangeably between religions.
Marathi-English dictionary
Source
:
DDSA: The Molesworth Marathi and English Dictionary
cētī (चेती).—f Mouldiness or mould.
Marathi is an Indo-European language having over 70 million native speakers people in (predominantly) Maharashtra India. Marathi, like many other Indo-Aryan languages, evolved from early forms of Prakrit, which itself is a subset of Sanskrit, one of the most ancient languages of the world.
Sanskrit-English dictionary
Source
:
DDSA: The practical Sanskrit-English dictionary
Ceṭi (चेटि) or Ceṭī (चेटी).—f. A female slave or servant.
Derivable forms: ceṭiḥ (चेटिः).
See also (synonyms): ceṭikā, ceḍikā, ceḍī.
Source
:
Cologne Digital Sanskrit Dictionaries: Edgerton Buddhist Hybrid Sanskrit Dictionary
Ceti (चेति) or Cetika or Cetiya or Caitya.—qq.v. (see § 3.115): ceti bhu (mss. bhū, Lefm. em. m.c., printing cetibhu as one word) trisahasraḥ kiṃ punas tubhya kāyaḥ Lalitavistara 368.18 (verse), the 3000-fold world has become (= abhūt) an [Page233-a+ 71] object of reverence (a shrine)…So Tibetan: stoṅ gsum (= 3,000) mchod rten (= caitya) gyur na (become)…
Sanskrit, also spelled संस्कृतम् (saṃskṛtam), is an ancient language of India commonly seen as the grandmother of the Indo-European language family. Closely allied with Prakrit and Pali, Sanskrit is more exhaustive in both grammar and terms and has the most extensive collection of literature in the world, greatly surpassing its sister-languages Greek and Latin.
See also (Relevant definitions)
Starts with: Cetika, Cetirattha, Cetishtha, Cetiya, Cetiya Jataka, Cetiya Sutta, Cetiya-vatthu, Cetiyadamila, Cetiyagabbha, Cetiyaghara, Cetiyagiri, Cetiyakapabbata, Cetiyambatthala, Cetiyangana, Cetiyapabbata, Cetiyavada, Cetiyavamsatthakatha, Cetiyavandana.
Ends with (+10): Abhiroceti, Abhiseceti, Acceti, Anuvaceti, Aroceti, Dhammaceti, Loceti, Moceti, Nibbhacceti, Pacceti, Paceti, Pamoceti, Papanceti, Parimoceti, Paripaceti, Roceti, Sacceti, Sankoceti, Seceti, Ukkaceti.
Full-text (+53): Cetika, Viceti, Yamaceti, Hatthipura, Cedika, Assapura, Dunnivittha, Sotthivati, Cedi, Cetiya Jataka, Vailasika, Khikkhira, Caitya, Jivamatrika, Handa, Pancashabdika, Sakriyavisheshana, Ghati, Pancaratna, Maniguna.
Relevant text
Search found 36 books and stories containing Ceti, Cetī, Cētī, Ceṭī, Ceṭi; (plurals include: Cetis, Cetīs, Cētīs, Ceṭīs, Ceṭis). You can also click to the full overview containing English textual excerpts. Below are direct links for the most relevant articles:
Verse 4.6.3 < [Part 5 - Dread (bhayānaka-rasa)]
Verse 1.2.5 < [Part 2 - Devotional Service in Practice (sādhana-bhakti)]
Verse 1.1.30 < [Part 1 - Qualities of Pure Bhakti (bhagavad-bhakti-bheda)]
Verse 1033 < [Chapter 16 - Examination of the Import of Words]
Verse 1123 < [Chapter 16 - Examination of the Import of Words]
Verse 3118 < [Chapter 25 - Examination of the Doctrine of 'Self-sufficient Validity']
Verse 5.7 < [Prashna V - Meditation on the syllable 'Om']
Verse 1.16 < [Prashna I - The spiritual paths of the Moon and the Sun]