Hindu Stone Sculptures (NMN): photo 17
Photo 17 of 50 in Gallery: Hindu Stone Sculptures (NMN)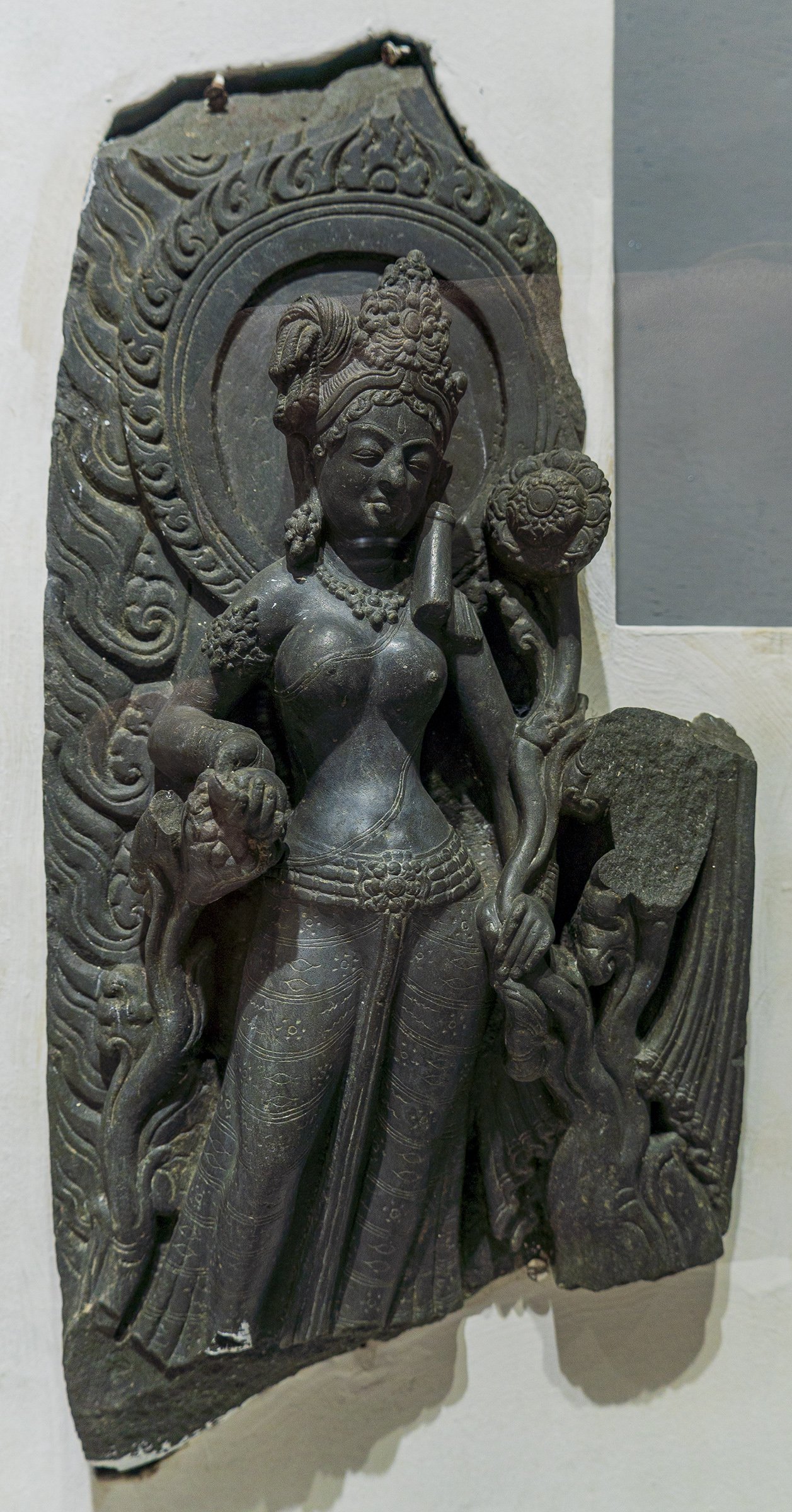 Image title: Padmahasta Shri Lakshmi
This stone sculpture shows the image of Padmahasta Shri Lakshmi from the 8th century A.D., and can be labeled as among the most excellent stone art ever found in Nepal. This image is shown standing in tribhanga posture. The artist has done a brilliant job with regards to carving out the female figure which exhibits all parts of the female body in an accurate proportion.
Padmahasta Shri Lakshmi can be spelled also as: Padmahastā, Śrī, Sri, Shree, Laksmi or Lakṣmī.
Gallery information:
The National Museum of Nepal (Rashtriya Museum) houses a variety of sculptures, carvings, statues, paintings and other objects grouped according to the major religions such as Hinduism and Buddhism. This photo is from the Hindu stone sculpture (prastara-murti-kala) section.