Hindu Stone Sculptures (NMN): photo 18
Photo 18 of 50 in Gallery: Hindu Stone Sculptures (NMN)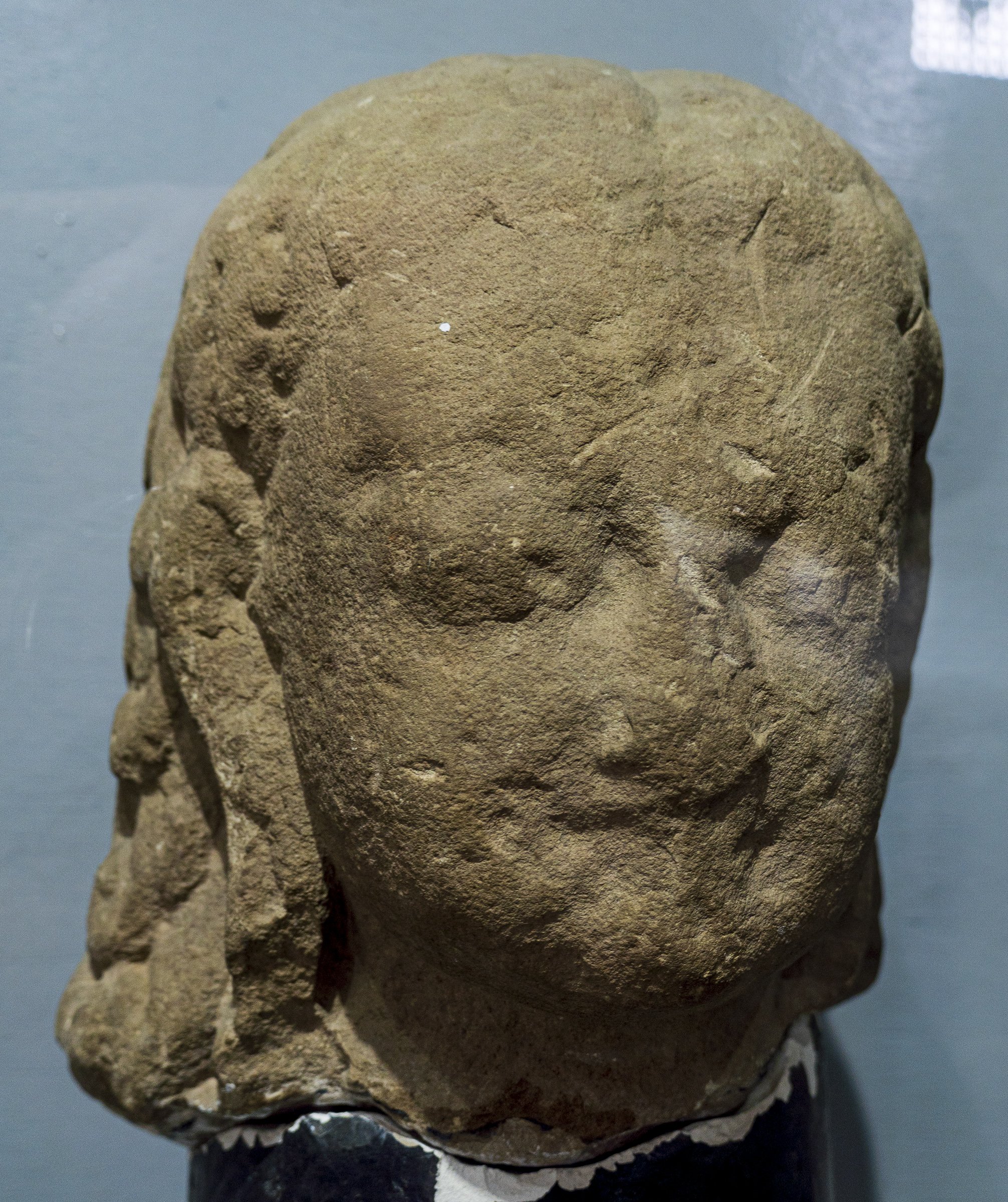 Image title: Head of Shiva sculpture
This stone sculpture shows a mutilated image of Shiva's head from the 3rd-th century A.D.—The round face and the typical hair-style are the specific features of the image.
In Nepali: "śivako śirobhāga" (शिवको शिरोभाग)
Gallery information:
The National Museum of Nepal (Rashtriya Museum) houses a variety of sculptures, carvings, statues, paintings and other objects grouped according to the major religions such as Hinduism and Buddhism. This photo is from the Hindu stone sculpture (prastara-murti-kala) section.