Hindu Stone Sculptures (NMN): photo 16
Photo 16 of 50 in Gallery: Hindu Stone Sculptures (NMN)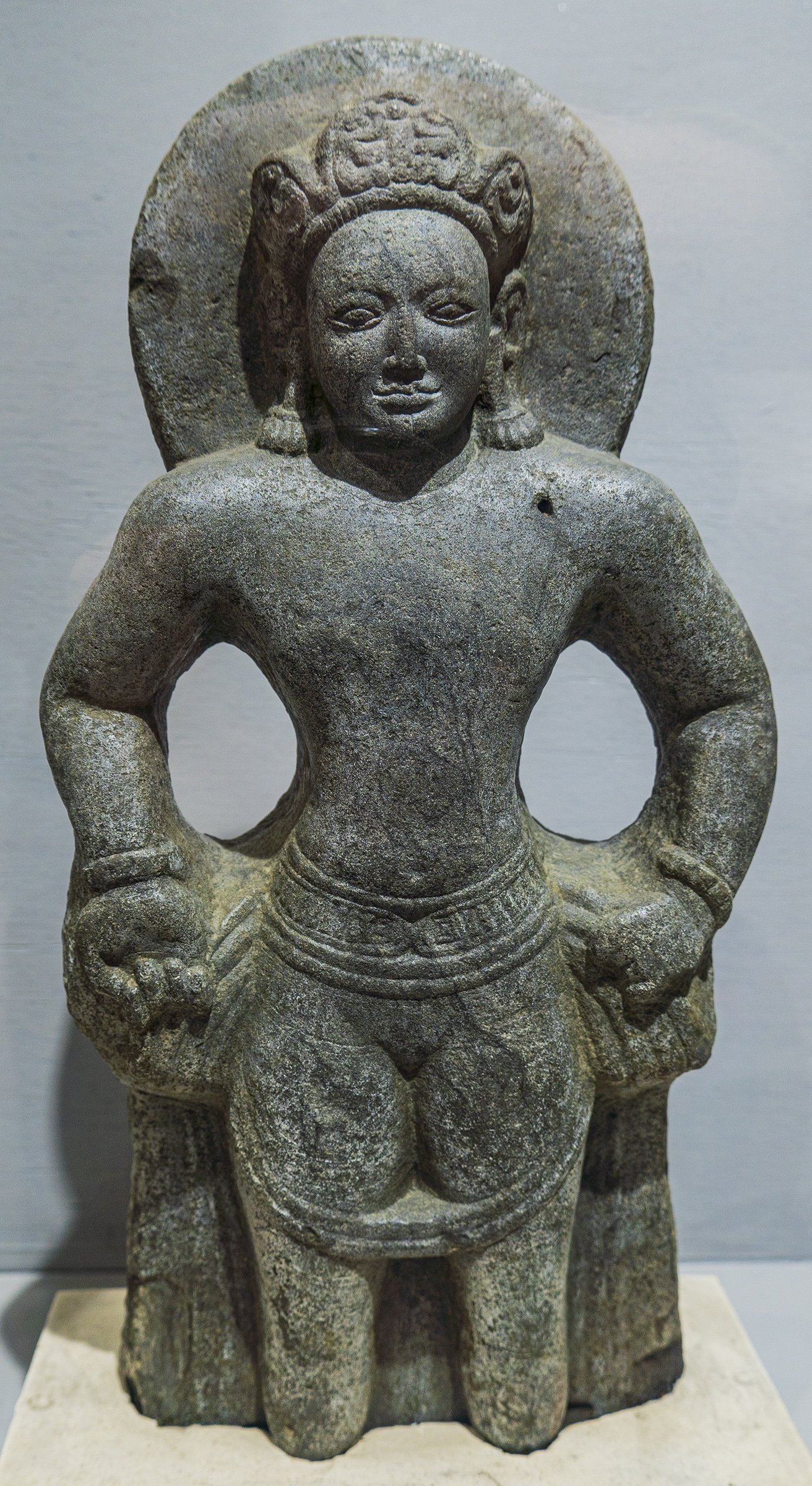 Image title: Royal personage (rajpurush)
This stone sculpture shows the image of a royal personage (Rajpurush, Rajapurusha, Raja-Purusha) from the 3rd-4th century A.D.—This image of Royal Personage was discovered from the holy site of Pashupati Mrigasthali, Kathmandu. The size of the sculpture is relatively small, yet it exhibits very attractive and powerful personality with all the royal characters such as a tough, standing and addressing' connotation, and a broad chest.
Gallery information:
The National Museum of Nepal (Rashtriya Museum) houses a variety of sculptures, carvings, statues, paintings and other objects grouped according to the major religions such as Hinduism and Buddhism. This photo is from the Hindu stone sculpture (prastara-murti-kala) section.