Children's Illustrated Ramayana: photo 45
Photo 45 of 59 in Gallery: Children's Illustrated Ramayana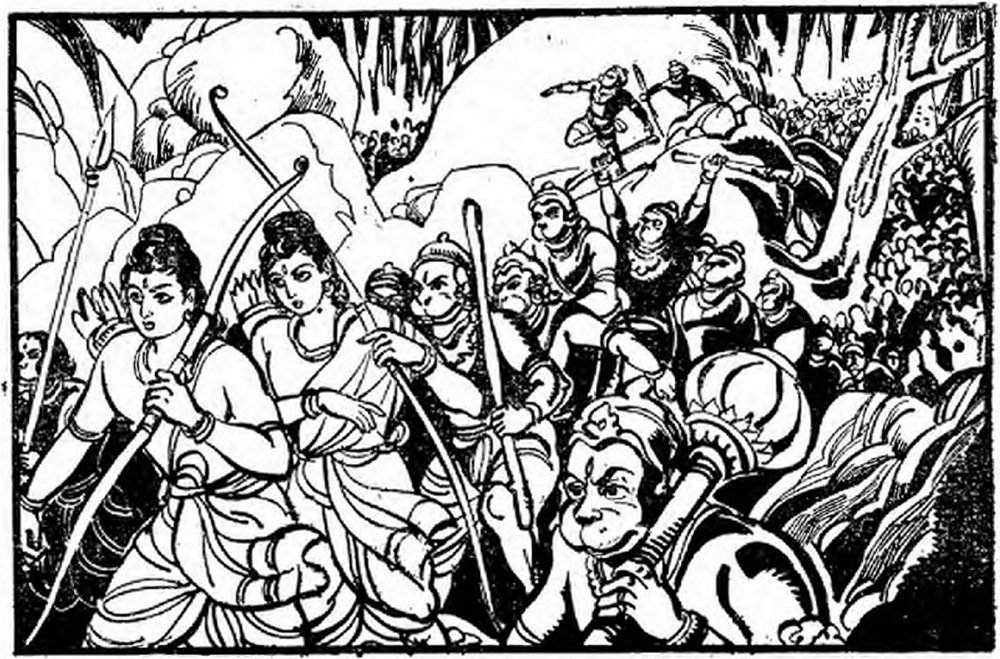 Image title: Children's Illustrated Ramayana: Figure 45
From Hanuman Rama learnt in detail about the defences of Lanka.
Then, at an auspicious moment, the vanaras under the command of Neela began to march towards the seashore opposite Lanka. Never before had such a vast army been on the move. The din and bustle of the march rent the air. As far as the eye could see there were only vanaras who had joined in the fight against the rakshasas.
Soon the army reached the seashore and was ordered to rest in a nearby forest.
Gallery information:
These illustrations are from the book called "Children's Illustrated Ramayana" which is an abridged retelling of the Ramayana authored by Vishnu B while the illustrations are by Vipin K. Das.
Note: You can read the full English translation of the Ramayana on this site.
Source: archive.org (external link; opens in new tab).