by Bhudeb Mookerjee | 1938 | 63,627 words | ISBN-10: 8170305829 | ISBN-13: 9788170305828
This fifth volume of the Rasa-jala-nidhi deals with the symptoms, treatment and dietary prescriptions of various afflictions. For example, ratapitta (haemoptysis), cough, asthma, tumours and obesity are dealth with and various Iatro-chemical recipes are provided for these diseases. The Rasa-jala-nidhi ("the ocean of Iatrochemistry, or, chemical me...
Select opinions on Rasa-jala-nidhi
(1) Edward Peters, Esq., 3280 Helen Avenue, Detr (?) Mich, USA.:—
I consider you are performing one of the world's greatest good works to-day, in making available this marvellous ancient wisdom of India, which is the only source and storehouse of real knowledge. I shall anxiously await the publication of the remaining volumes of your priceless work.
(2) Albert G. Ingalls, Associate Editor, "Scientific American":—
These books have been given a special place in the library of the journal, reserved for works which are eminently worthy of preservation for the edification of future editors.
(3) Prof. M. Winterniz of the Prague University (Czecho Slovakia):—
It is an interesting contribution to our knowledge of Hindu Chemistry, alchemy, and medicine. I shall make a mention of your great work in the revised edition of Vol III of my History of Indian literature.
(4) Chemiecl News of London, dated 13-1-28:—
Dr. Bhudeb Mookerji has undertaken the heavy task of compiling, in about 10 volumes, a systematic and comprehensive treatise on the almost lost and little known Science of Hindu Chemistry. His first volume was well received and the second part has quickly followed it. Succeeding volumes will be awaited with impatience. Dr. Bhudeb Mookerji's second volume maintains the high standard of his first, and is a valuable contribution to alchemical literature.
(5) Journal of the Society of Chemical Industry (London), May 18, 1928
Any Chemist who is (a) dissatisfied with his family doctor, or, (b) tired of ions; PH., enzimes, and covalencies, may be recommended to read this book, where he will at least find much that is novel. We fancy that most of his recipes will be new to the Society of Chemical Industry... This and much other remarkable and unexpected knowledge came to Mr. Mookerji partly from ancient books and partly from a learned yogi with whom he studied. Alchemy finds its place among the iatro chemical remedies......We look forward with ill-controlled excitemont to the publication of Mr. Mookerji's chemical investigations but, in the meantime, there can be no doubt of the efficacy of his remedies...

Chemists will certainly get their money's worth if they buy this book.

E. J. Holmyard.
(6) Sir C. H. Setalvad. Vice-chancellor. Bombay University
It is indeed very creditable to you to have carried on your researches in Indian Chemistry and publish the results in such comprehensive form,
(7) "Bharatvarsha" the leading Bengali magazine of Calcutta:—
The work, when completed, will no doubt prove to be the greatest and the most comprehensive treatise on Hindu Chemistry and alchemy... The author is an eminent and successful physician and most probably he has been able to earn a high reputation by prescribing the medicines described in the book under review. Physicians in general, we are sure, will be profited by a study of the book.
(8) Journal of Ayurveda, Calcutta, March 1928:—
The volumes are worth reading as the author introduces many a new information in them. He had to study many ancient and new works in a scholarly way before writing the volumes under review. As he did not begin as an amateur his work is bound to be reliable and useful.

Besides compiling, the author had to write for himself portions of Sanskrit texts whenever he found something wanting or lost, and this reflects a great credit on the author's profound scholarship.

We recommend these volumes to all lovers of Ayurveda, as the treatise may be said to have introduced a new era in the revival of Ayurveda We anxiously await the publication of the remaining volumes.
Conclusion: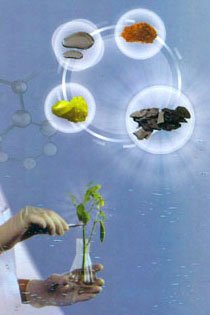 This concludes 'Select opinions on Rasa-jala-nidhi' included in Bhudeb Mookerjee's Rasa Jala Nidhi, vol 5: Treatment of various afflictions. The text includes treatments, recipes and remedies and is categorised as Rasa Shastra: an important branch of Ayurveda that specialises in medicinal/ herbal chemistry, alchemy and mineralogy, for the purpose of prolonging and preserving life.