Hindu Terra Cotta Sculptures (NMN): photo 15
Photo 15 of 19 in Gallery: Hindu Terra Cotta Sculptures (NMN)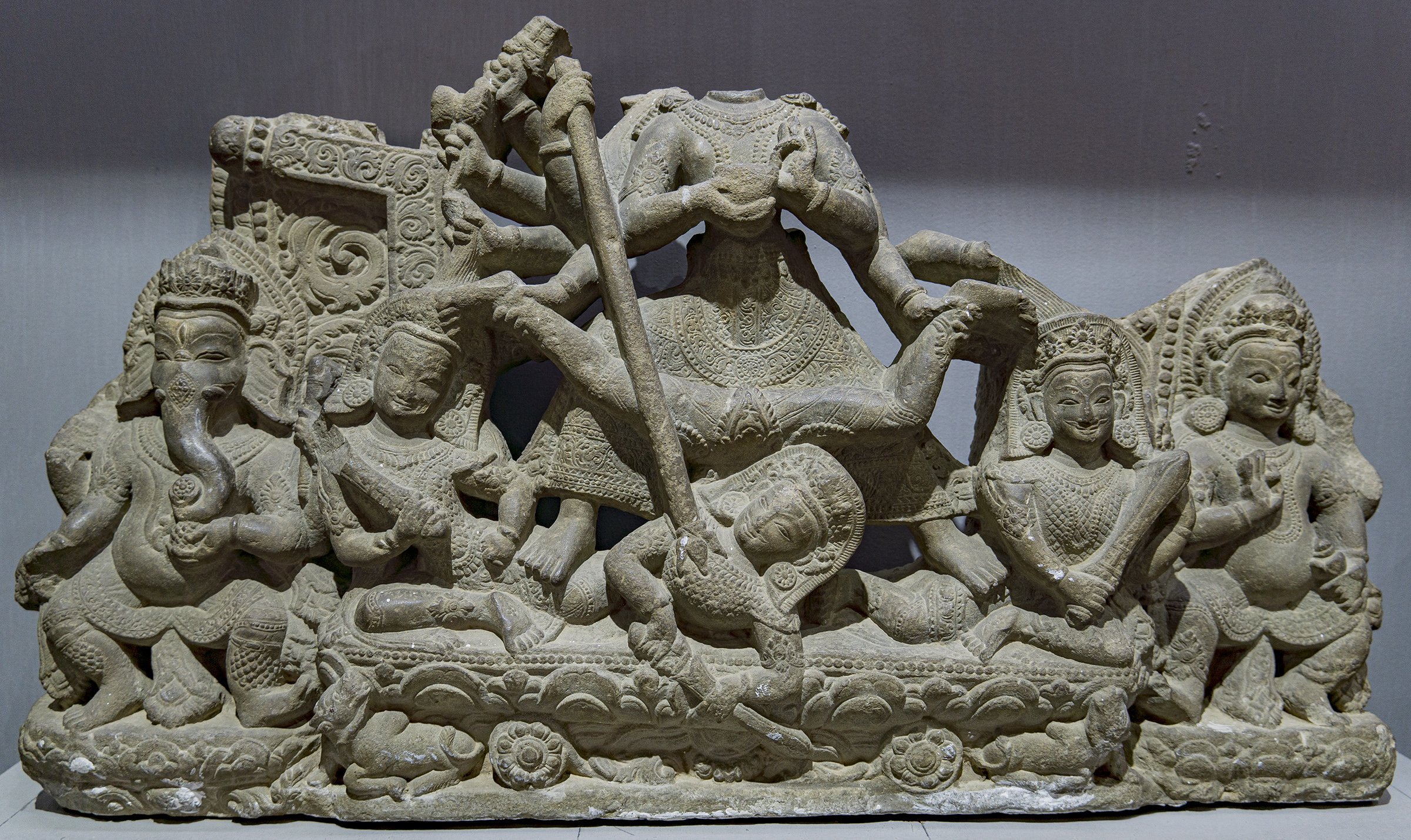 Image title: Mahisasuramardini
This terra cotta sculpture shows an image of Mahisasuramardini, from the 17th century A.D.—This image is standing and facing front in pratyalidhasana. The upper part of the image is badly mutilated. Her right hand nabs the trident into the body of the Mahisha (the demon). Ganesh (Ganesha) and Kartikeya (karttikeya) are shown on the right and left side respectively.
Mahisasuramardini Vishnu can also be spelled as Mahisasurmardini, Mahisasura Mardini, Mahisāsura Mardinī (महिसासुर अर्दिनी) or Mahisāsuramardinī (महिसासुरमर्दिनी).
Gallery information:
The National Museum of Nepal (Rashtriya Museum) houses a variety of sculptures, carvings, statues, paintings and other objects grouped according to the major religions such as Hinduism and Buddhism. This photo is from the Hindu terra cotta (mrinmaya-kala) sculpture section.