Hindu Stone Sculptures (NMN): photo 45
Photo 45 of 50 in Gallery: Hindu Stone Sculptures (NMN)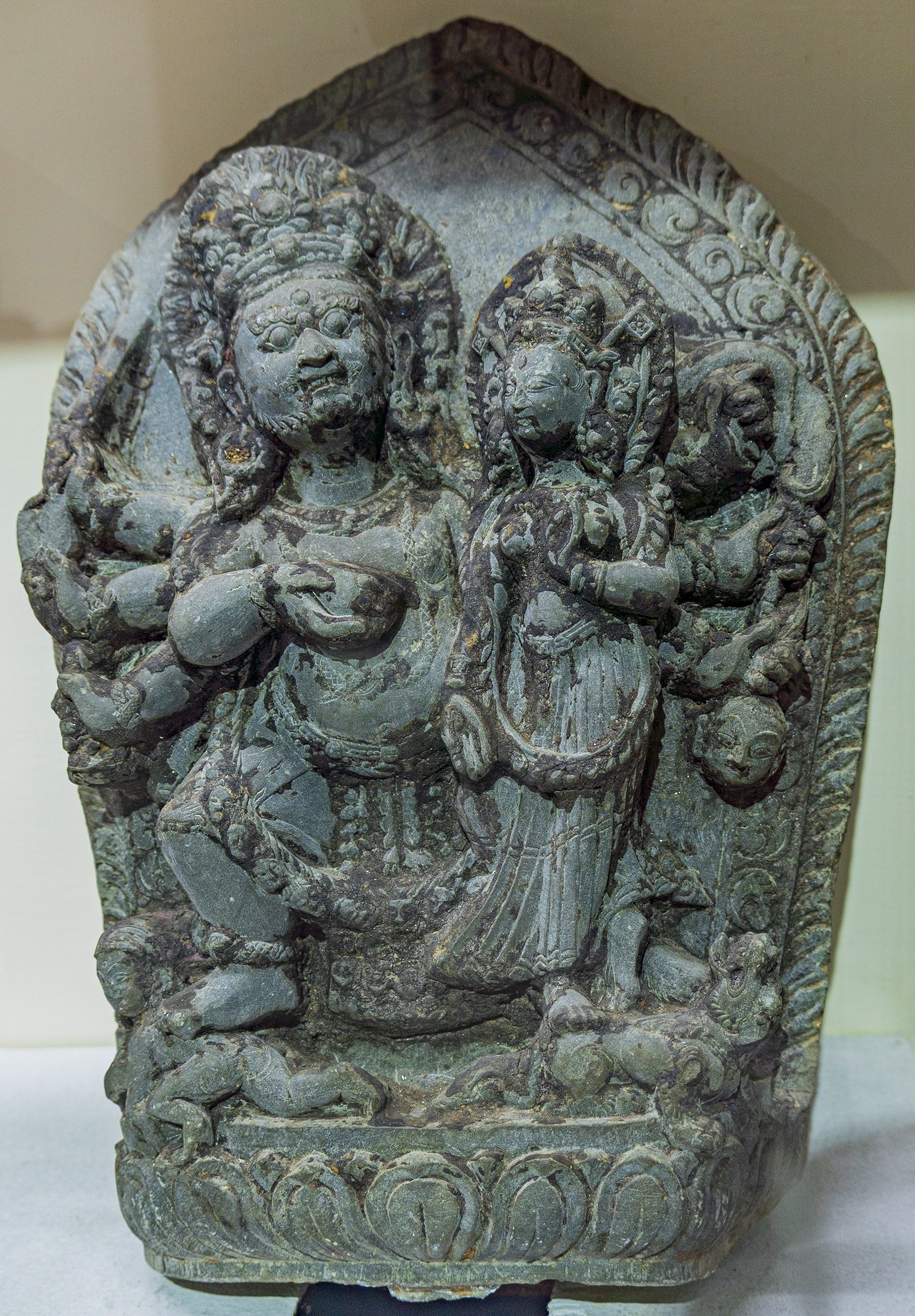 Image title: Bhairava with Shakti
This stone sculpture shows an image of Bhairava with Shakti (female power ) from the 16th century A.D.—This image was carved considering the Tantric tradition and practices and represents a form of Bhairava with his Shakti (a female divinity). Bhairava carries a skull-cup in his hand and wears naramundamala (garland of human heads) together with his usual apparel. His Shakti also wears human skulls and with her right hand embracing her Lord Bhairava, her left hand has vyakhyana-mudra.
Gallery information:
The National Museum of Nepal (Rashtriya Museum) houses a variety of sculptures, carvings, statues, paintings and other objects grouped according to the major religions such as Hinduism and Buddhism. This photo is from the Hindu stone sculpture (prastara-murti-kala) section.