The Pashupatinath Temple: photo 13
Photo 13 of 17 in Gallery: The Pashupatinath Temple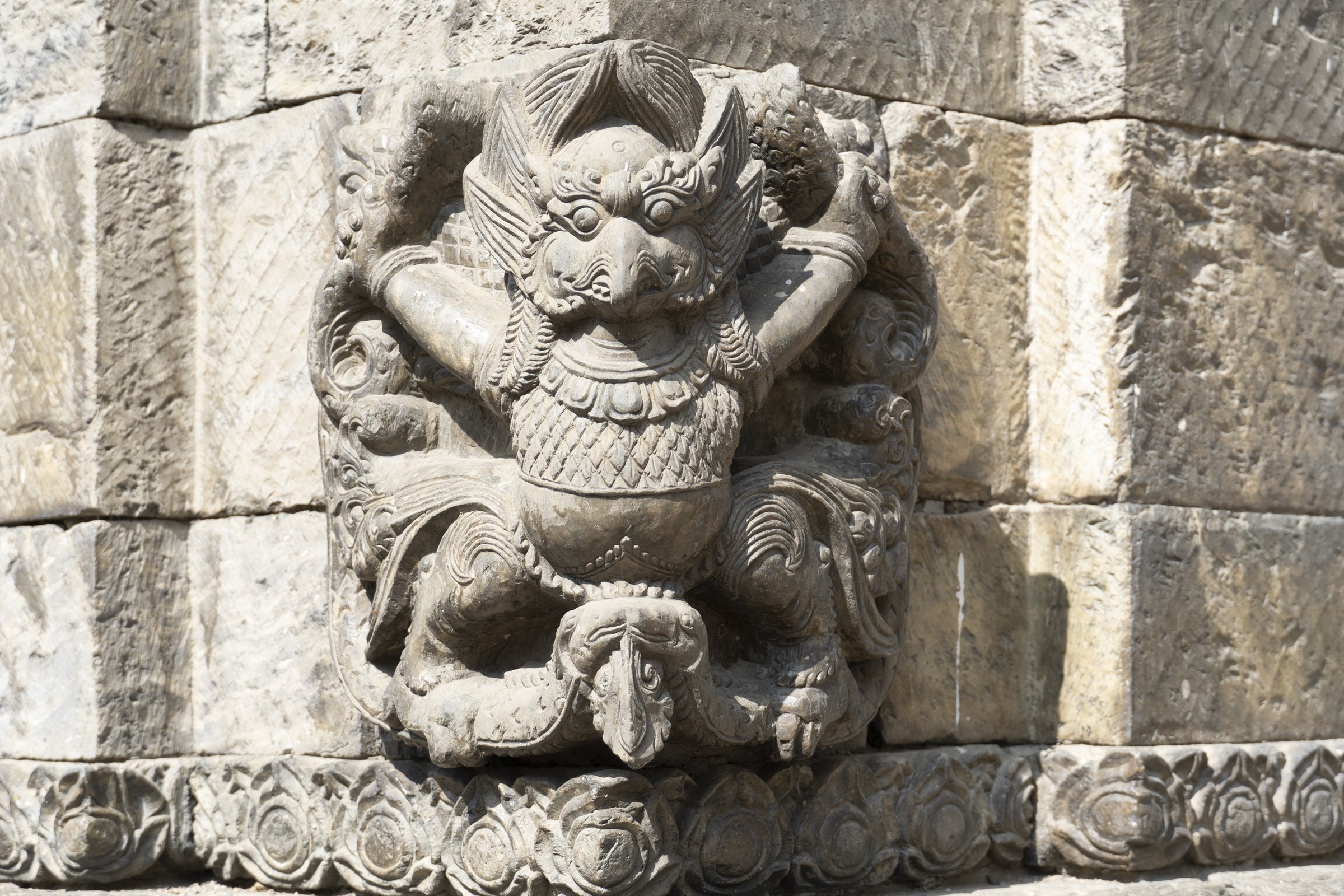 Image title: Decorative corner
There are various smaller religious structures each housing its own Linga, found on the opposite side of the river from where the main temple building stands. Each of these buildings has decorated corners showing beautiful stone sculptures. Each of them is unique.
Gallery information:
The Pashupatinath Temple is an important Hindu temple from the 5th century situated at the heart of Kathmandu, Nepal. It contains over 500 religious structures and is surrounded by various other temples and sacred buildings. The name Pashupati refers to a name of Shiva and represents the deity presiding over Nayapala (Nepal).