Sculptures in temples in Kumbakonam: photo 505
Photo 505 of 640 in Gallery: Sculptures in temples in Kumbakonam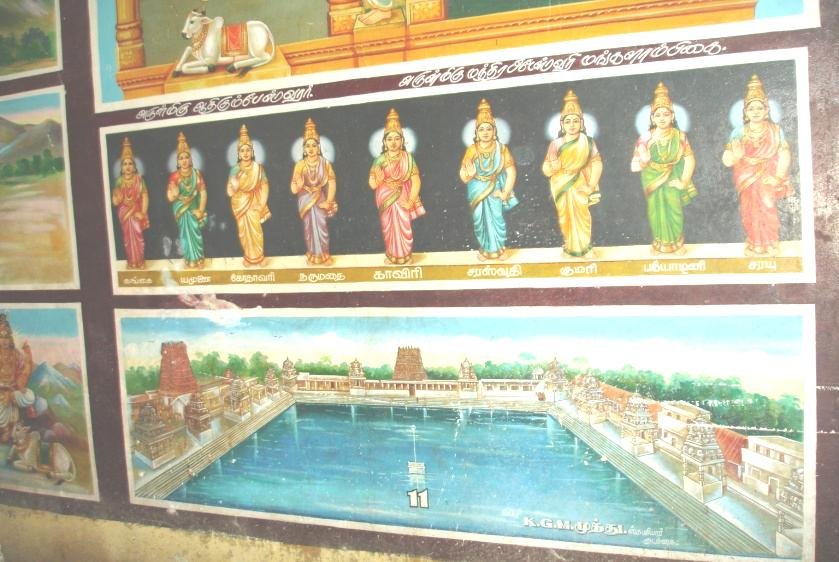 Image title: Figure 53. Nine rivers
The nine rivers which have combined to form the Mahamaham tank–
Ganga, Yamuna, Godavari, Narmada, Kaveri, Sarasvati, Kumari, Payodini and Sarayu.
Gallery information:
Kumbakonam is considered as one of the holiest places in Tamil Nadu and is known for its temples and Mathas (monasteries which were centres of Brahmanical learning). These photographs depict the connection between the sculptures in the temples and Natya Shastra and related texts dealing with iconography.