Hindu Stone Sculptures (NMN): photo 23
Photo 23 of 50 in Gallery: Hindu Stone Sculptures (NMN)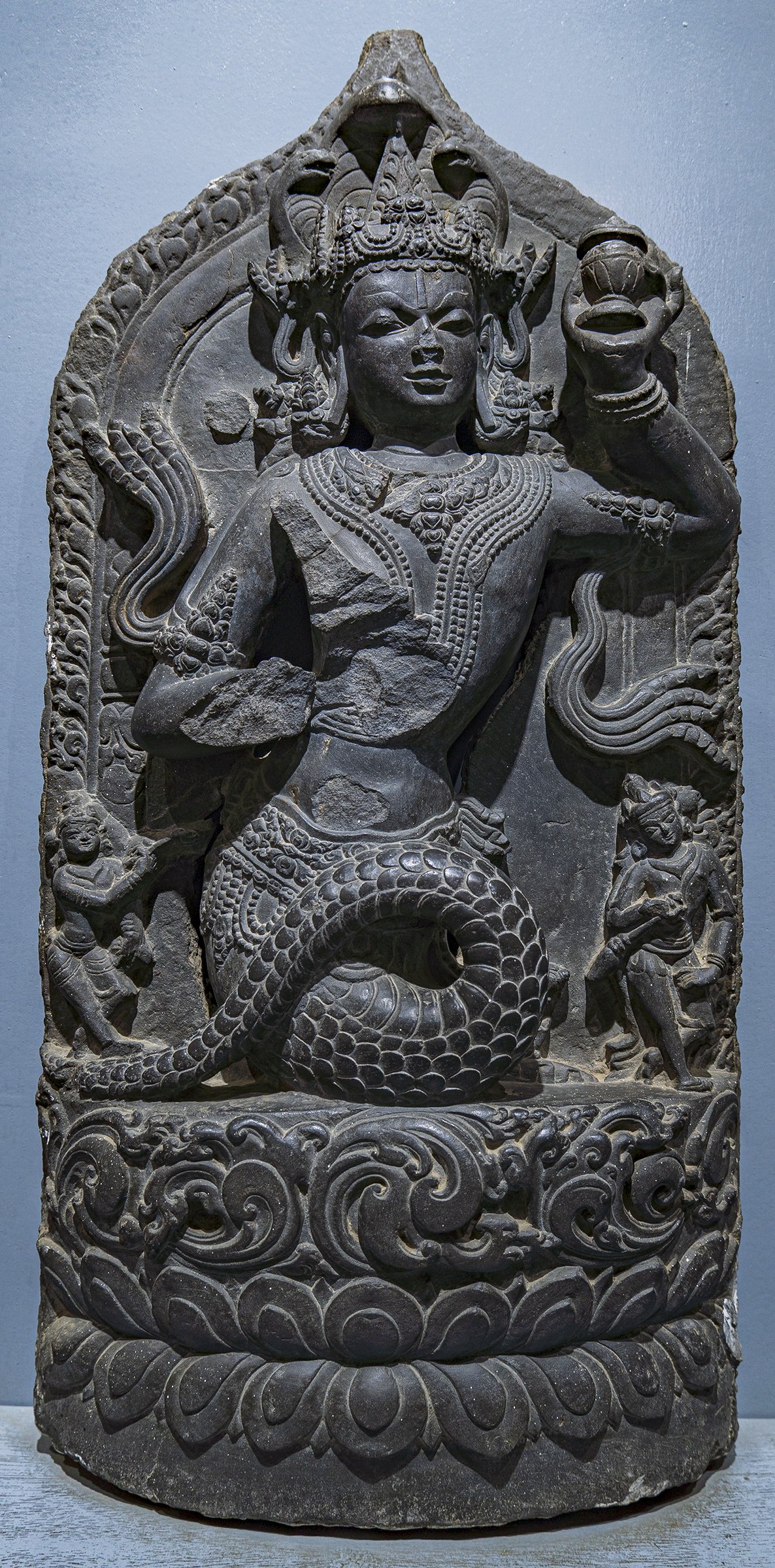 Image title: Nagaraj (with crown and kalasha)
This stone sculpture shows an image of Nagaraj (Nagaraja) from 13th century.—The cult of Naga seems to have been widely prevalent both in the Hindu and the Buddhist pantheon in Nepal. The upper part of this crowned image is shown in anthropomorphic form and lower part is in Naga (serpent) form. This image was discovered from Simraungarh. Nagraj is shown wearing crown, float earrings and neckalace and his left hand is holding a kalasha (sacred vase).
Gallery information:
The National Museum of Nepal (Rashtriya Museum) houses a variety of sculptures, carvings, statues, paintings and other objects grouped according to the major religions such as Hinduism and Buddhism. This photo is from the Hindu stone sculpture (prastara-murti-kala) section.