Hindu Bronze Sculptures (NMN): photo 41
Photo 41 of 85 in Gallery: Hindu Bronze Sculptures (NMN)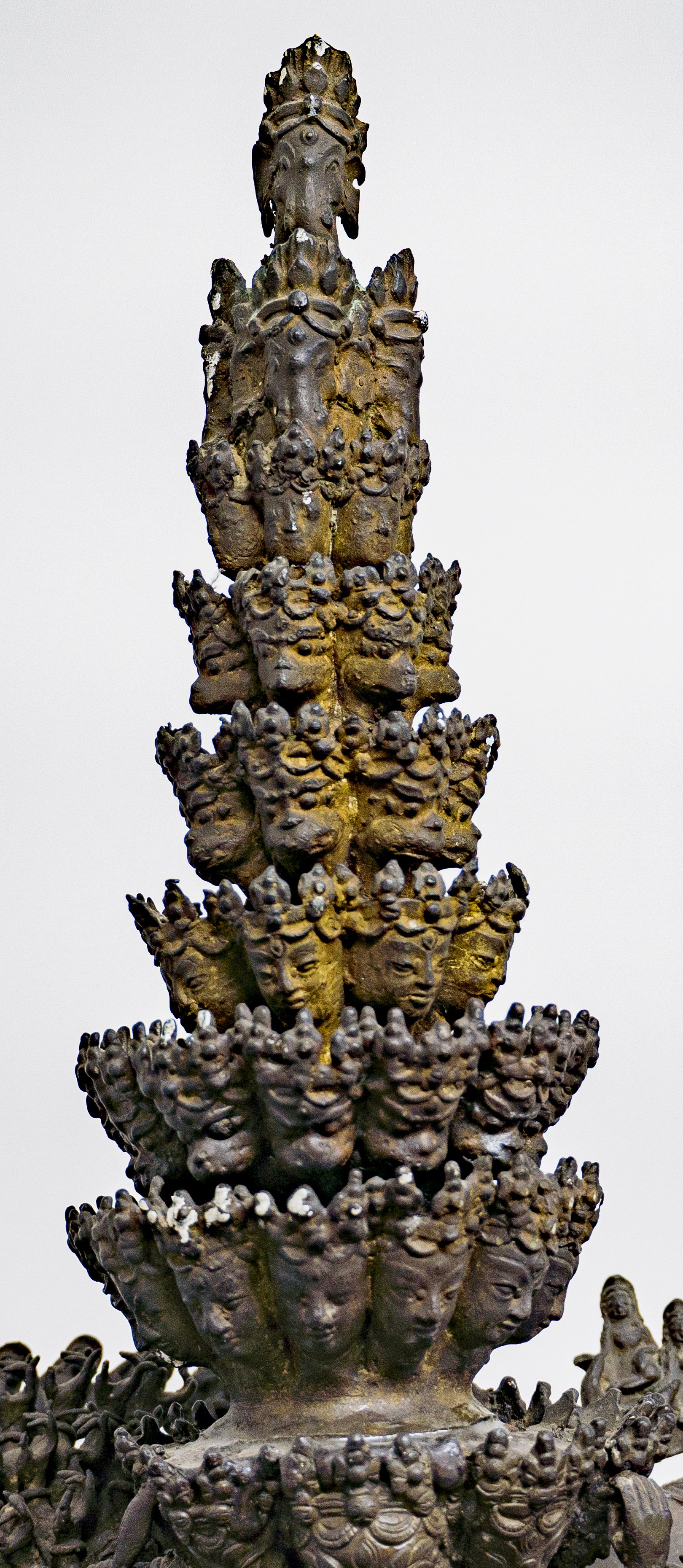 Image title: Vishvarupa (detail of heads)
This bronze sculpture shows an image of Vishvarupa (detail of heads), from the 20th century.—This image of Vishvarupa is one of the most outstanding metal artworks from Nepal. Usually, such images are made based on the event narrated in the famous text of Gita where Shri Krishna gives His invaluable sermons to motivate Arjuna towards a just war. But this typical image of Vishvarupa appears to be highly influenced by Tantrism.
Vishvarupa can also be spelled as Visvarupa, Visvarup, Vishwarup, Vishwarupa, Viswarup, Viswarupa or Viśvarupa (विश्वरुप)
Gallery information:
The National Museum of Nepal (Rashtriya Museum) houses a variety of sculptures, carvings, statues, paintings and other objects grouped according to the major religions such as Hinduism and Buddhism. This photo is from the Hindu bronze sculpture (dhatu-kala) section.