The Thakali (ethnic group): photo 29
Photo 29 of 29 in Gallery: The Thakali (ethnic group)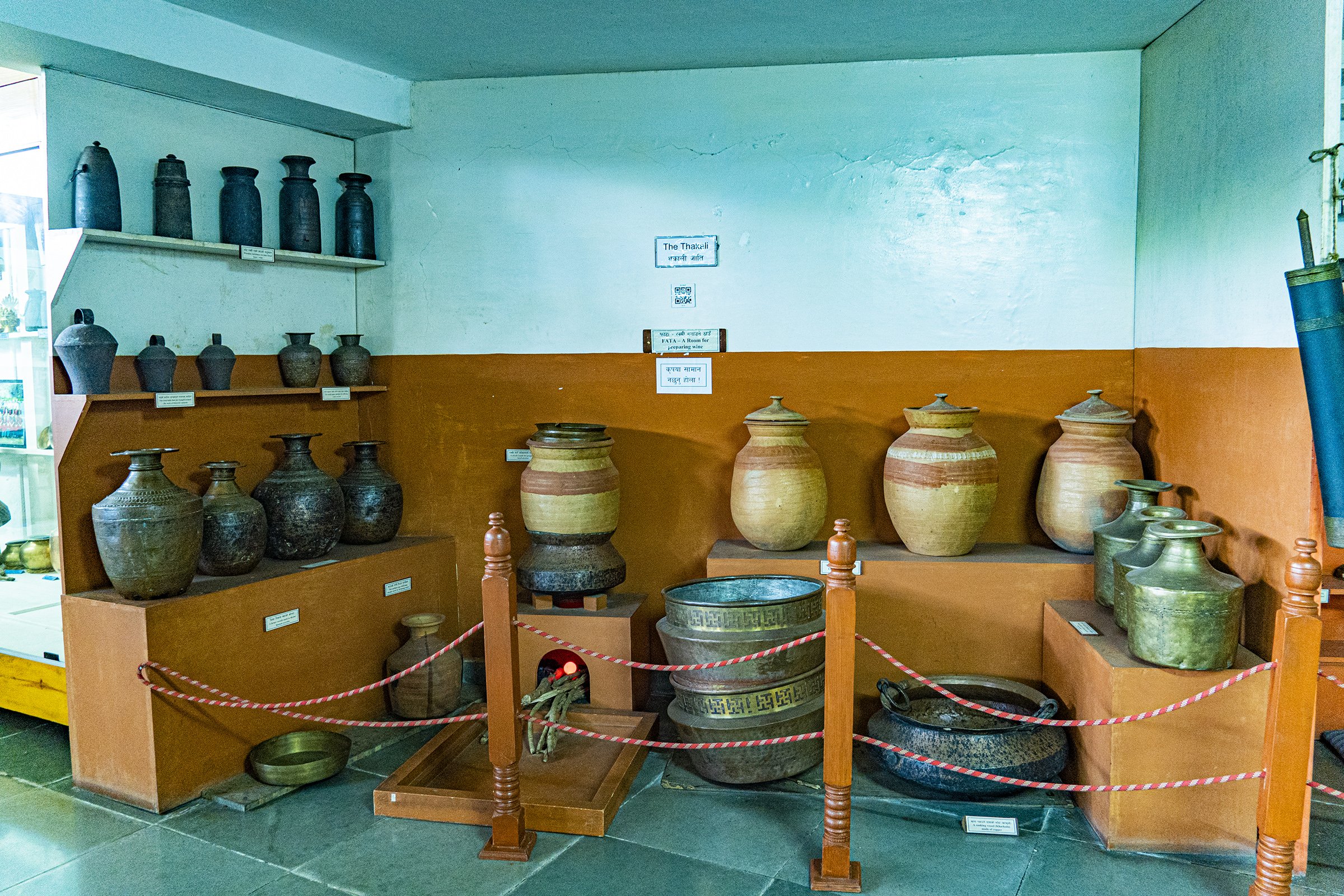 Image title: Thakali room for preparing wine
Fata (फाटा)—A room for preparing wine. Objects in the room include: A cooking vessel (Kharkulo) made of copper.
The text in Devanagari reads:
फाटा - रक्सी बनाउने ठाउं
Transliteration (IAST):
phāṭā - raksī banāune ṭhāuṃ.
Plain text (initially IAST, brackets indicate Hunterian):
phata (fata) - raksi banaune thaum [.../thau]
Gallery information:
The Thakali people are an indigenous ethnic group from Nepal whose rise of power can be dated to the mid-19th century. The Thakalis originate from Thak Khola, north-west of Pokhara, western Nepal. Thy are primarily Buddhist practitioners. The Thakali language represents a branch of the Tibet-Barman family, related to languages such as Gurung and Magar.
Photo details:
Date: 2019-11-11
Camera: SONY ILCE-6400
Exposure: 1/25
Aperture: f/3.5
ISO: 1250
Focal length: 18mm
Goto gallery photo:
previous