IMM - Flora and Fauna: photo 45
Photo 45 of 49 in Gallery: IMM - Flora and Fauna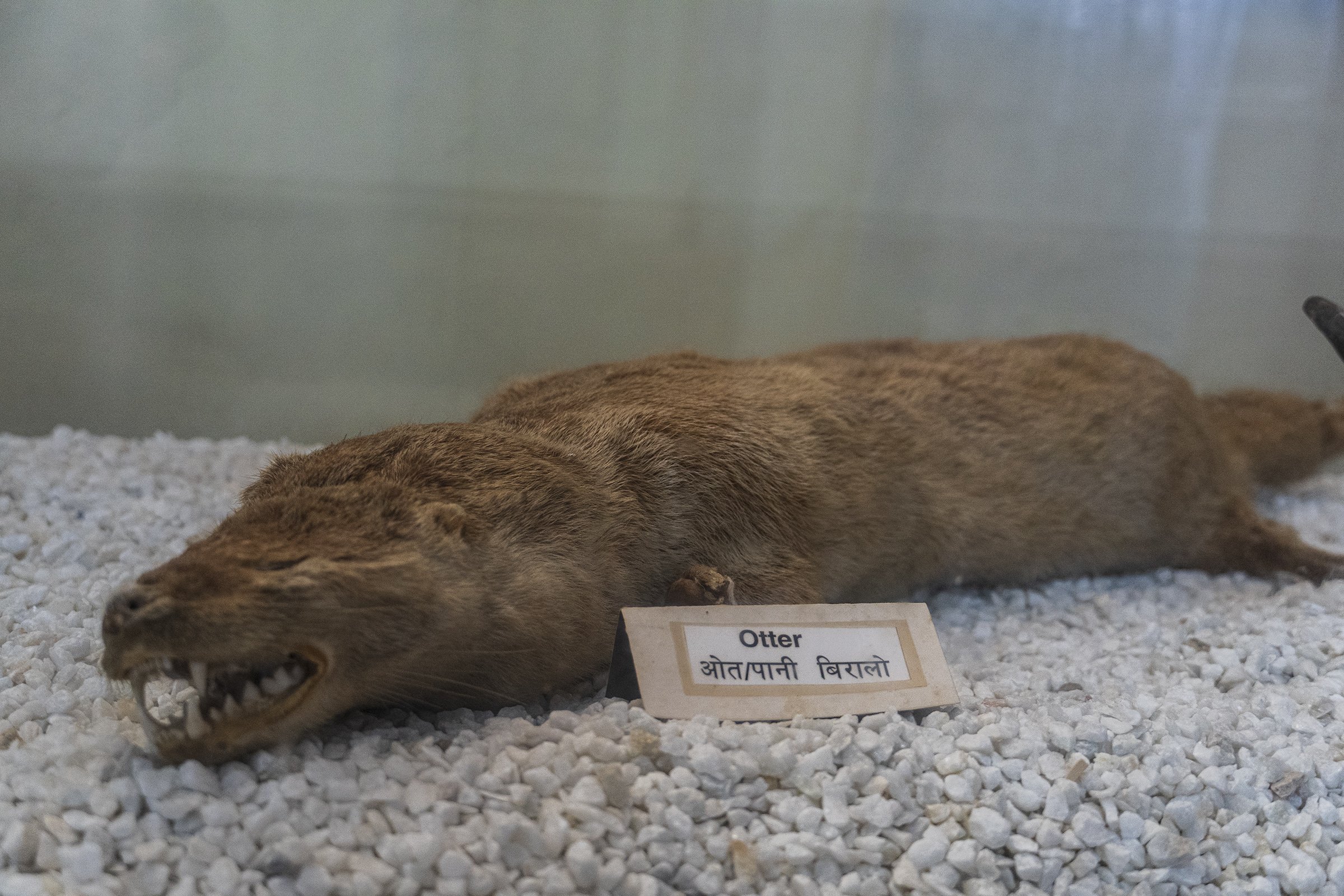 Image title: Pani Biralo (Otter)
Pani Biralo (पानी बिरालो) in Nepali refers to the animal Otter.
The word Pani Biralo can also be transliterated as Panibiralo, Pānī Birālo or Pānībirālo.
Gallery information:
The museum exhibitions in this gallery are from the International Mountain Museum in Pokhara. They belong to the category "Flora and Fauna Section" (vanaspati tatha jivjantu shakha).