by John Richards | 1994 | 2,996 words
Ashtavakra Gita is a Sanskrit text belonging to the Advaita Vedanta school of orthodox Indian philosophy, instructing the reader in some of the core concepts. Traditionally believed to be authored by sage Ashtavakra, it is presented in the form of a dialogue between him and Janaka, king of Mithila. Alternative titles: अष्टावक्रगीता, Aṣṭāvakragītā, Astavakragita, अष्टावक्र-गीता, Aṣṭāvakra-gītā.
aṣṭāvakra uvāca |
na te saṅgo'sti kenāpi kiṃ śuddhastyaktumicchasi |
saṅghātavilayaṃ kurvannevameva layaṃ vraja || 1 ||
[Analyze grammar]
udeti bhavato viśvaṃ vāridheriva budbudaḥ |
iti jñātvaikamātmānamevameva layaṃ vraja || 2 ||
[Analyze grammar]
pratyakṣamapyavastutvādviśvaṃ nāstyamale tvayi |
rajjusarpa iva vyaktamevameva layaṃ vraja || 3 ||
[Analyze grammar]
samaduḥkhasukhaḥ pūrṇa āśānairāśyayoḥ samaḥ |
samajīvitamṛtyuḥ sannevameva layaṃ vraja || 4 ||
[Analyze grammar]
Other print editions:
Also see the following print editions of the Sanskrit text or (alternative) English translations of the Ashtavakra Gita Chapter 5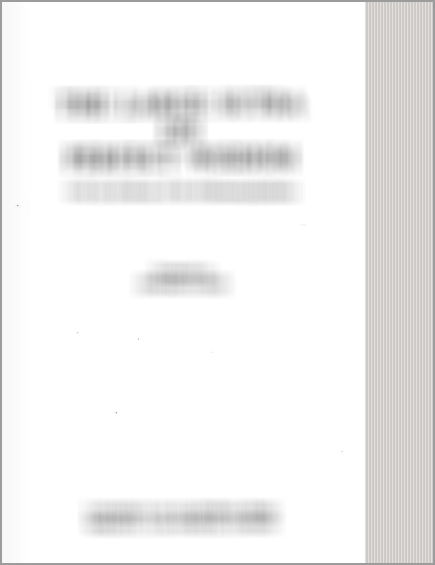 Ashtavakra Gita (song of Ashtavakra)
by John Richards (1994)
Or the Song of Ashtavakra, Ashtavakra Samhita
Buy now!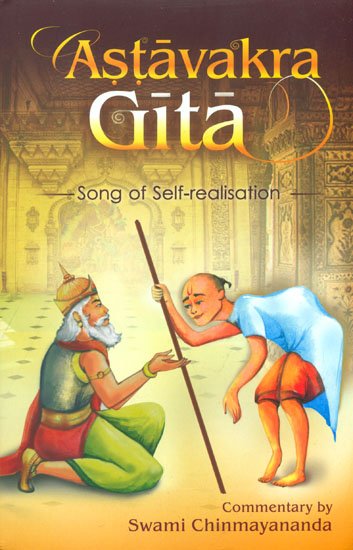 Astavakra (Ashtavakra) Gita
by Swami Chinmayananda (2016)
Sanskrit Text, Transliteration, Word-to-Word Meaning, Translation and Detailed Commentary
Buy now!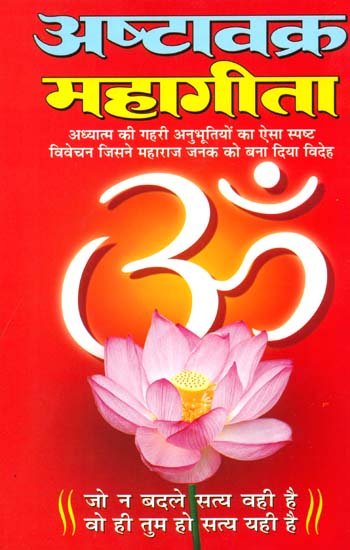 Ashtavakra Gita
by Kaka Hariom (2013)
Word-to-Word Meaning with Hindi Translation
Buy now!