Vijayanagara Paintings: photo 34
Photo 34 of 37 in Gallery: Vijayanagara Paintings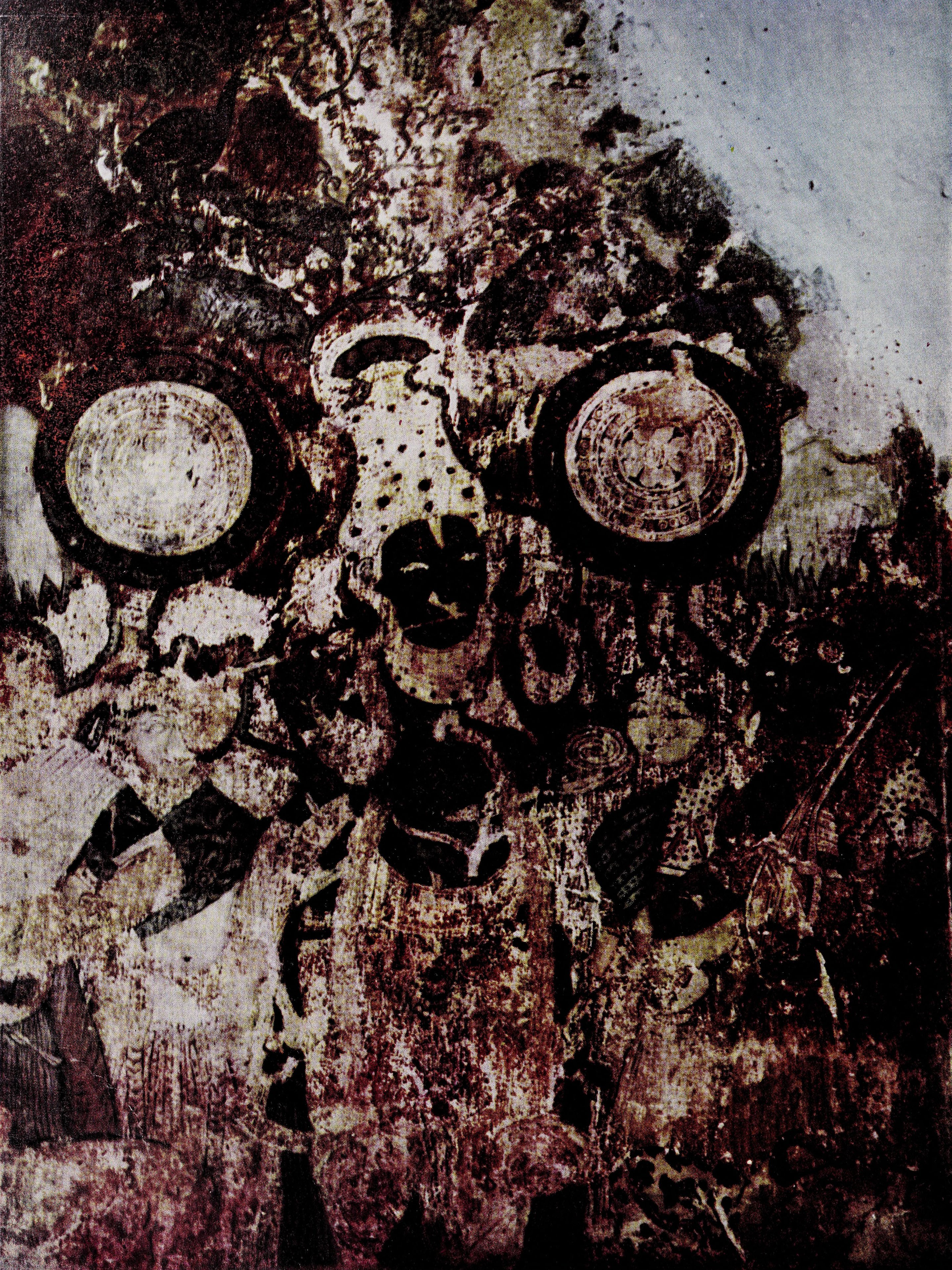 Image title: Plate 34: Venugopala
[Full title: Venugopala, Kerala School, Trichur/Thrissur, 18th century]
The temple at Trichur (Thrissur) has paintings coming close to this school in date and spirit of execution. Here there is the favourite theme of Rama teaching the highest principles of philosophy while Hanumān reads the text from the manuscript in his hand. This is repeated all over the Chera area often in painting in rich colour and is also executed in metal in the miniatures that form images in domestic worship. In the temple at Trichur, one of the finest paintings is of Kṛṣṇa receiving Sudāmā with utmost affection. The ragged garment and the emaciated form of the poor Brahmin and his embarassed look contracting the beaming pleasure in the eyes of the princely Kṛṣṇa, is very interesting study.
These murals inspired Rājā Ravi Varma, the famous painter of Travancore who has a special crown for his Kṛṣṇa chosen from these paintings for decorating his own pictures. The other details of dress and ornamentation, even the peacock feather fan and other details, can be observed in the paintings of Ravi Varma, who has continued the eighteenth century traditions of Kerala both from Cochin and from Travancore.
Gallery information:
This plate is contained in the book "Vijayanagara Paintings", a valuable aid to the understanding of Indian iconography (also known as śilpaśāstra). The Vijayanagara empire was established in 1335 by Harihara, Harihara, Kaṃpa and Bukka (sons of Saṅgama) and grew to be a dominant power in the South. Painting has been considered in the Citrasūtra of the Viṣṇudharmottara, the early standard text on painting, as the premier art.