The Thakali (ethnic group): photo 20
Photo 20 of 29 in Gallery: The Thakali (ethnic group)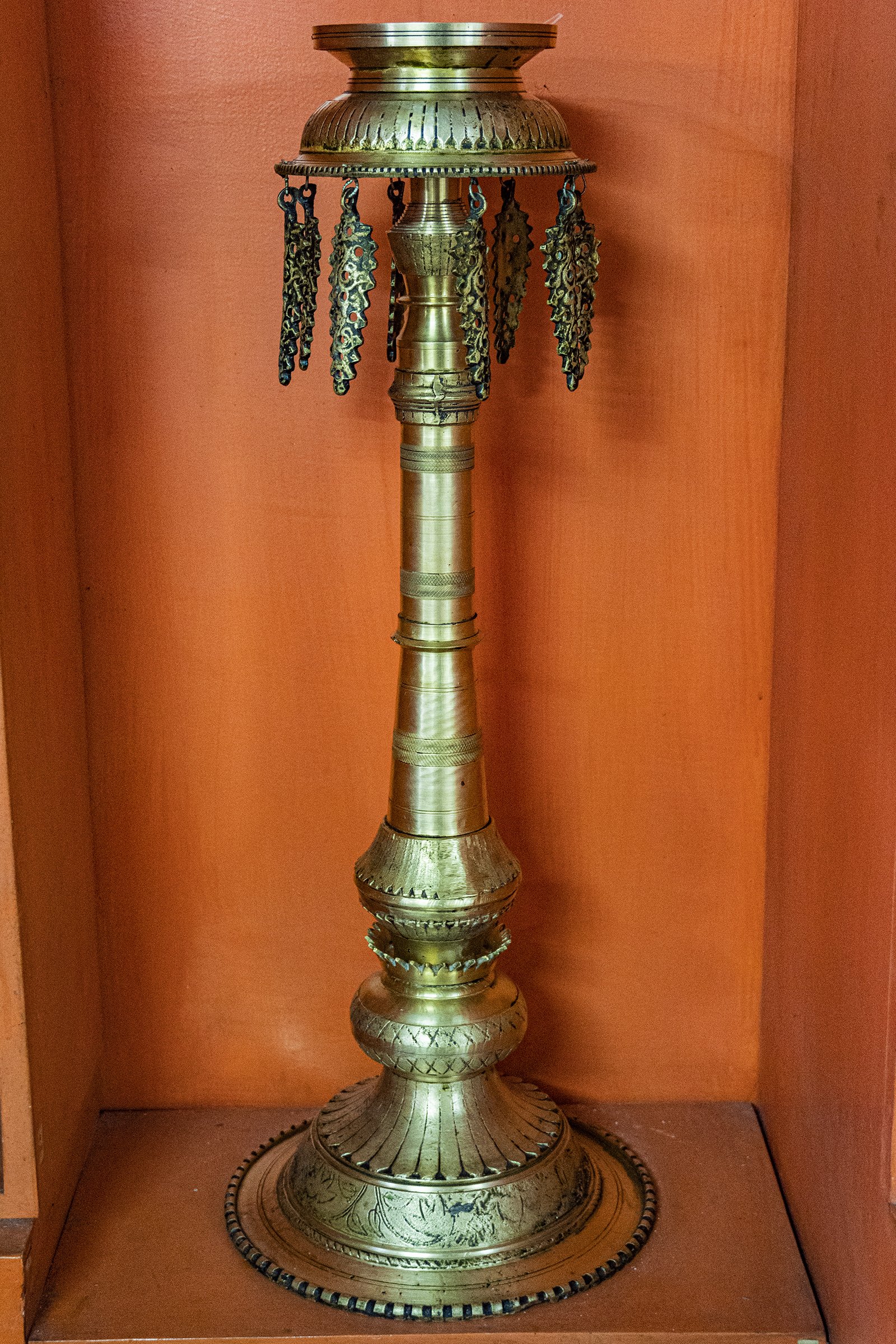 Image title: Thakali oil/butter lamps (2): detail
The oil/butter lamps of brass used to lit up at the time of worshipping.
Note: Devanagari text and transliteration not available.
Gallery information:
The Thakali people are an indigenous ethnic group from Nepal whose rise of power can be dated to the mid-19th century. The Thakalis originate from Thak Khola, north-west of Pokhara, western Nepal. Thy are primarily Buddhist practitioners. The Thakali language represents a branch of the Tibet-Barman family, related to languages such as Gurung and Magar.