The Thakali (ethnic group): photo 10
Photo 10 of 29 in Gallery: The Thakali (ethnic group)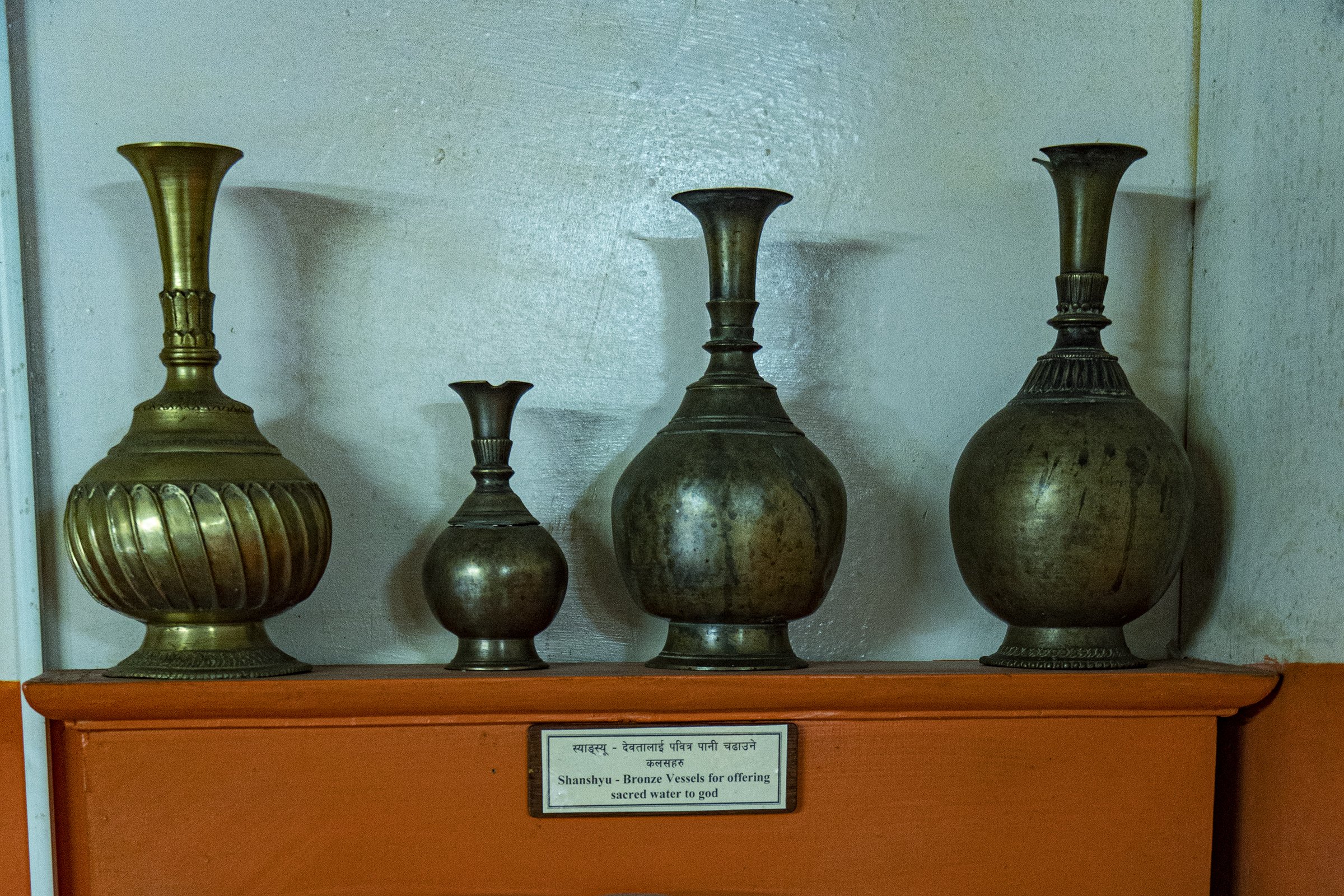 Image title: Thakali bronze vessels for offering
Shanshyu (श्याङ्स्यू) — Bronze Vessels for offering sacred water to God.
The text in Devanagari reads:
श्याङ्स्यू -देवतालार्ह पवित्र पानी चठुने कलसहरु
Transliteration (IAST):
śyāṅsyū - devatālārha pavitra pānī caṭhāune kalasaharu.
Plain text (initially IAST, brackets indicate Hunterian):
shyansyu - devatalarha pavitra pani cathaune ... [kalsahru]
Gallery information:
The Thakali people are an indigenous ethnic group from Nepal whose rise of power can be dated to the mid-19th century. The Thakalis originate from Thak Khola, north-west of Pokhara, western Nepal. Thy are primarily Buddhist practitioners. The Thakali language represents a branch of the Tibet-Barman family, related to languages such as Gurung and Magar.