The Pashupatinath Temple: photo 8
Photo 8 of 17 in Gallery: The Pashupatinath Temple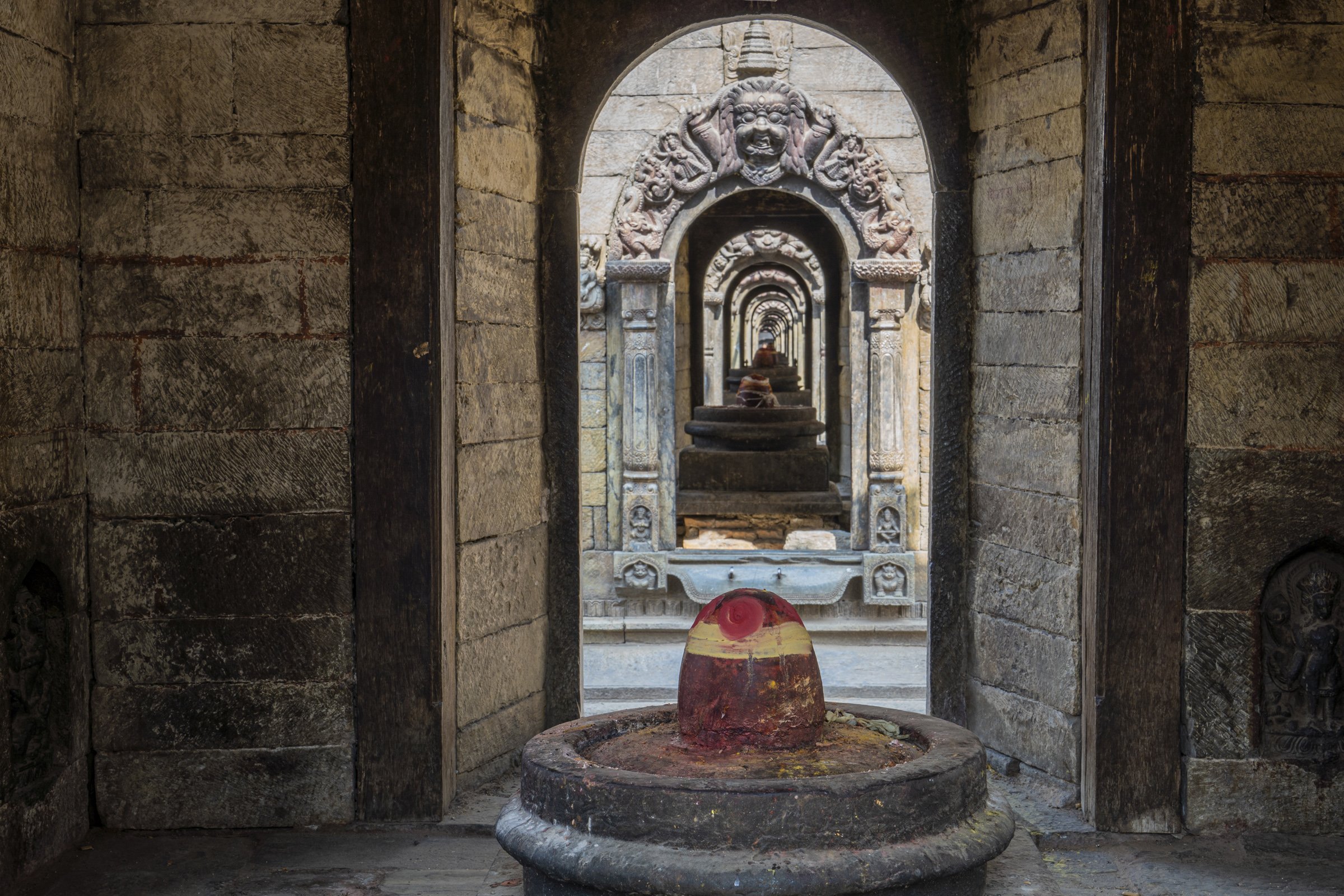 Image title: Lingas arranged in a sequence
This photo shows a series of smaller religious structures each housing a Linga (phallic symbol of Shiva). These buildings are open on two sides, so that one can see all the Lingas. Each doorway feauters beautifully decorated architectural features, commonly found in Nepal and possibly built according to the principles of Vastushastra (science of architecture). The Lingas are colored and show clear signs of remnants of religious offerings.
Gallery information:
The Pashupatinath Temple is an important Hindu temple from the 5th century situated at the heart of Kathmandu, Nepal. It contains over 500 religious structures and is surrounded by various other temples and sacred buildings. The name Pashupati refers to a name of Shiva and represents the deity presiding over Nayapala (Nepal).